Zion Williamson Returns to the Court for Duke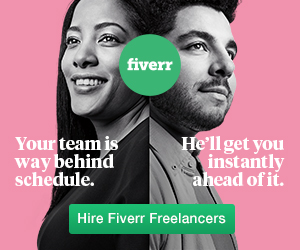 CHARLOTTE — For the first time since his left sneaker split open 30 seconds after tipoff of a game last month, the Duke superstar Zion Williamson took the court on Thursday night, for a quarterfinal against Syracuse in the Atlantic Coast Conference Tournament.
As Duke took the court to warm up, Williamson assumed a place in the team's layup lines. On his third trip through, he put down a slam with his dominant left hand and showed no signs of the knee injury sustained when the shoe exploded.
An "oooh" came from the crowd.
He was the first member of Duke's starting five to be introduced pregame: "A 6-foot-7 freshman from Spartanburg, South Carolina: Zion Williamson!"
He won the opening tip-off for the Blue Devils, and scored their first points on an inside layup.
Barely two minutes had gone by when he brought Duke fans in attendance to their feet, intercepting a Syracuse pass and taking it all the way to the other end for a thunderous dunk.
Williamson's wardrobe malfunction — and the related knee sprain — had kicked off a round of soul-searching about the influence of shoe companies in college sports and the N.C.A.A.'s amateurism rules.
But it also presented a more immediate problem for Duke: A national title contender, the Blue Devils were suddenly without their best player, the freshman who is expected to be the No. 1 overall pick in this year's N.B.A. draft.
Before Williamson's injury, the Blue Devils were 23-2 and ranked No. 1 in the country. In the three weeks between then and tipoff against Syracuse, they dropped to No. 5 while going 3-3, including a loss to their archrivals, the North Carolina Tar Heels, on the night his Nike sneaker exploded.
And if you were wondering: Williamson wore Nikes on Thursday, in a model named for the Boston Celtics star Kyrie Irving, who played one season at Duke. Williamson was wearing Paul George signature Nikes when one of them split.
With Williamson at full strength or close to it, Duke should be a favorite to win the national championship, which would be its first since 2015 and the sixth of Coach Mike Krzyzewski's career.
Duke is also nearly a lock to be no lower than a No. 2 seed in the national tournament bracket, though by the time the field is announced on Sunday, the selection committee might have extrapolated Duke's power with a healthy Williamson forward and slotted it as a top seed.
Source link Sports