World Series: Nationals Stun Astros in Game 2 to Seize Control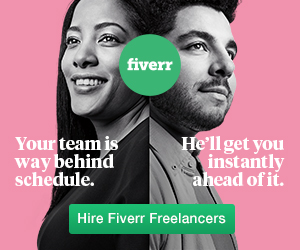 HOUSTON — First came silence from the shocked Houston Astros fans, then some grumbling, and finally a round of sarcastic claps and whistles when the home team finally converted a routine play. The way their team was playing, there was little else to cheer.
In a game that was as surprising as it was lopsided, a strong performance from Washington pitcher Stephen Strasburg and an utter collapse by the Astros gave the Nationals a 12-3 victory in Game 2 of the World Series and stunned the crowd at Minute Maid Park.
The Nationals, playing in their first World Series, grabbed a two-games-to-none lead and are now heading home for the next three games, beginning Friday night at Nationals Park.
Washington has history on its side: Only three teams have lost the first two games of the World Series at home and gone on to win the title — the 1985 Kansas City Royals, the 1986 Mets and the 1996 Yankees. For the Astros, who won the 2017 World Series in seven games, joining that group will require summoning all of their experience and skill to reverse course immediately.
But even in a grim and near-silent clubhouse after a team meeting, the Astros insisted they still had life.
"I remember when we lost three in New York and the world was coming to an end," said Alex Bregman, the Astros third baseman who made two costly defensive gaffes in the seventh inning. "Next thing you know, we're in the World Series in '17. We've been here before."
Bregman was referring to the 2017 American League Championship Series, in which the Astros rallied from a three-games-to-two deficit to beat the Yankees, but in that series Houston won all four of its home games. This time around the Astros have looked vulnerable at points, and downright awful at others.
In the seventh inning Wednesday, they gave up a tiebreaking home run to Kurt Suzuki, bobbled one routine ball, made an poor throw for an error, threw a wild pitch and allowed the Nationals to score six times in the nightmarish frame. When Astros shortstop Carlos Correa finally threw across the diamond for the final, some taunting claps and whistles followed.
"We're a really good team," said A.J. Hinch, the Astros implacable manager. "We have Game 3 in a couple of days. We'll be fine."
But the Nationals are really good, too, and have probably performed better than many fans expected. When they swept the St. Louis Cardinals in the National League Championship Series last week to win the club's first pennant, it was the first time in 86 years that a Washington team had made the World Series; the long-gone Senators made it in 1933.
But now, with the Nationals having beaten two Houston aces at home — Gerrit Cole in Game 1 and Justin Verlander in Game 2 — the focus will turn to a 95-year drought: The only World Series the old Senators won was in 1924.
The Nationals have aces of their own, including the Game 1 winner, Max Scherzer, and Strasburg, who is now 4-0 in the postseason. Sean Doolittle, a Nationals' relief pitcher, said winning Game 1 eased the tension for Washington, and he said he could sense a relaxed sense of confidence filtering through the clubhouse before Game 2, despite the high degree of difficulty Verlander and the Astros' lineup presented.
"If you had said at the beginning of the series, 'What's the best-case scenario?' and I said, 'Well, we win two games,' a bunch of people would be like, 'Let's be realistic, here. These are two of the best guys in all of baseball,'" Doolittle said. "But give Max and Stras credit. They went toe-to-toe with those guys."
But the Nationals' lineup has been terrific, too, putting balls in play and forcing the Astros into uncharacteristic mistakes. They also forced Houston to do something it had not all year: In the decisive seventh inning, Hinch signaled Ryan Pressly to walk Juan Soto intentionally, marking the Astros first pass since August 2018. (Soto, of course, went on to score.)
The Nationals have now won eight straight postseason games and are 17-2 in their last 19 games, dating to the regular season. The only other teams to win eight consecutive postseason games are the 2014 Kansas City Royals, the 2005 Chicago White Sox and the 2004 Boston Red Sox. The Nationals also became the only team to win five consecutive postseason road games.
All of this is from a team that started 19-31 before rallying to win a wild card berth. They trailed in that game and won, and they fell behind in their division series against the Los Angeles Dodgers. But since losing Game 3 of that series, Washington has not lost.
"People had kind of written us off in May and June," Doolittle said. "A lot of us found our names in trade rumors, and our manager was on the hot seat. So, we've kind of embraced that, just that role of being counted out. We've kind of played with a chip on our shoulder for a while and we've embraced it."
They still have two more games to win, but all these years later, something special appears to be happening with Washington baseball again.
"I like our team, that's all I've got to tell you," said Howie Kendrick, one of the Nationals' veteran players. "I don't know whether it's special or not, but I like what we do as a team and it's fun."
James Wagner contributed reporting.
Benjamin Hoffman provided live updates and analysis from Game 2 as it happened:
9th Inning: Nationals Finishing Things Off
Bottom
After Carlos Correa flied out to center off Javy Guerra, Martin Maldonado hit a surprising solo homer to left, narrowing the deficit to 12-3. Josh Reddick grounded out but George Springer was able to briefly keep Houston alive by reaching on a throwing error from Anthony Rendon. Jose Altuve singled, sending Springer to second, but Jake Marisnick grounded out to third to end the game.
Top
Chris Devenski came in to pitch for Houston. He retired Kurt Suzuki on a grounder to third but then allowed a 393-foot homer to Michael Taylor, a player who had come into the game as a defensive replacement. Taylor now has two postseason home runs this season after hitting only one in the regular season.
Devenski settled down to strike out Trea Turner and Gerardo Parra, who came in as a pinch-hitter for Adam Eaton, flied out to center to end the inning.
The Astros have three outs left to try to make up a 10-run deficit.
8th Inning: Nationals Add Three Insurance Runs
Bottom
Tanner Rainey was much better tonight than last night. Alex Bregman flied out to right, Yuli Gurriel flied out to center and Yordan Alvarez struck out. Rainey needed 12 pitches for a perfect inning.
Top
This game is officially out of hand.
Josh James struck out the first two batters he saw in the inning, but Victor Robles, who had led off, reached first on a dropped third strike. That proved costly, as Adam Eaton hit a two-run homer to right, pushing Washington's lead to 10-2.
Anthony Rendon struck out and Juan Soto walked ahead of Howie Kendrick getting his second hit of the game with a single to left. James was replaced by Hector Rondon who promptly allowed a single to center from Asdrubal Cabrera that brought Soto in from second, making it 11-2.
Jose Altuve managed to end the difficult inning with a nice diving stop on a grounder from Ryan Zimmerman that gave him plenty of time to throw over to first for the third out.
7th Inning: Suzuki's Homer Starts a Rally
Bottom
Houston was unable to counter the Nationals' big inning.
Washington's first reliever of the night was the 42-year-old Fernando Rodney. He walked Josh Reddick, but got some defensive help when Anthony Rendon fielded a harder grounder from George Springer at third and was able to throw to second to retire the lead runner. Jose Altuve popped out softly to Trea Turner at shortstop and Michael Brantley grounded out to first to end the inning.
Top
The damn finally broke and Washington jumped to a 8-2 lead thanks to a solo homer and three singles that generated more five runs.
Leading off the inning, Kurt Suzuki put Stephen Strasburg in line to potentially get a win in this game by taking the second pitch he saw from Justin Verlander on a 381-foot ride to left-center. The solo home run gave Washington a 3-2 lead.
Victor Robles then walked, putting Verlander at 107 pitches, and Manager A.J. Hinch talked briefly to his ace before replacing him with Ryan Pressly.
Pressly walked the first batter he saw, Trea Turner, and then had both runners advance on a sacrifice bunt from Adam Eaton.
After Anthony Rendon flied out to center for the second out, Houston intentionally walked Juan Soto to get to Howie Kendrick. With the bases loaded, Kendrick got his first hit of the World Series — an infield single that brought in a run. The next batter, Asdrubal Cabrera, singled to center, bringing in two more runs, and the Nationals were suddenly leading, 6-2.
A wild pitch sent the runners to second and third, and that proved vital as Ryan Zimmerman singled on a ground ball to third that drove in a run and brought a second one in thanks to Alex Bregman's throwing error, making it 8-2.
That was it for Pressly, who was replaced by Josh James after allowing four earned runs to go with one inherited run while recording just two outs. James quickly ended things by getting Suzuki, the batter who started the scoring, to ground out to shortstop to end the inning.
6th Inning: A 1-2-3 Sixth for Verlander, but Strasburg Sweats
Bottom
A few baserunners, but no real trouble for Stephen Strasburg, whose night is most likely finished.
After Alex Bregman grounded out to shortstop, Yuli Gurriel doubled on a liner into the left-field corner that took a while for Juan Soto to corral. After falling behind in the count, 2-0, against the next batter, Yordan Alvarez, Strasburg signaled for an intentional walk to bring up Carlos Correa. Strasburg ran the count full against the Houston shortstop, but then threw him a bat-breaking changeup that got Correa to pop-up to second for the second out.
Strasburg was at 106 pitches when Kyle Tucker came out to pinch-hit for Robinson Chirinos, and he was at 114 when he finally retired the rookie on a called strike three.
Top
That was a quiet one for Justin Verlander. Howie Kendrick continued to look lost, flying out to center, and Asdrubal Cabrera struck out swinging. Ryan Zimmerman then grounded out to end the inning. Verlander is at 98 pitches.
5th Inning: Starters Continue to Cruise
Bottom
Continuing the theme of the ace pitchers matching each other, Stephen Strasburg stranded a runner in a scoreless fifth inning.
Josh Reddick led off by grounding out to first and George Springer grounded out sharply to shortstop. Jose Altuve then extended the inning with a single to left that a diving Trea Turner couldn't reach, but he was left there as Michael Brantley flied out to center to end the inning.
Just like Verlander, Strasburg's pitch count is starting to climb into the range of wondering how much longer he will be in the game. He is at 86 pitches through five innings.
Top
Trea Turner singled off Justin Verlander but was back in the dugout fairly quickly when Adam Eaton grounded into a 6-3 double-play. Anthony Rendon walked in a seven-pitch at-bat, and while Juan Soto took a few mighty hacks at Verlander's offerings, the 20-year-old slugger ended the inning by grounding out harmlessly to first.
Houston Manager A.J. Hinch will at least need to start thinking about his bullpen moves, as Verlander is up to 83 pitches and may only have one, possibly two innings left.
4th Inning: More Zeros, and More Strikeouts
Bottom
Stephen Strasburg continued to match Justin Verlander's dominance.
After Yuli Gurriel struck out to start the inning, Yordan Alvarez singled on a hard grounder that found its way past Asdrubal Cabrera at second base. Carlos Correa hit a grounder to third base, but with Anthony Rendon fielding it on the run, he had no play at second, so he threw to first for just one out.
With two down and a runner on second, Robinson Chirinos struck out to strand the runner. Strasburg is up to six strikeouts.
Top
Justin Verlander came up empty on an attempt at a diving grab on defense, but he worked around that one hit for a third straight scoreless inning.
After Verlander struck out a visibly frustrated Asdrubal Cabrera with a high changeup to start the inning, Houston's starter was unable to make a play on a soft grounder by Ryan Zimmerman, resulting in an infield single for the longest-tenured Nationals player.
Unrattled, Verlander retired Kurt Suzuki on a liner to left and then ended the inning by getting Victor Robles to pop out to second.
3rd Inning: Another Scoreless Inning
Bottom
Stephen Strasburg had to deal with a few base runners, but he came away with another scoreless inning.
Josh Reddick led off for Houston and he struck out swinging before George Springer skied a pop-out to second base. With two down, Jose Altuve grounded a ball to short that Trea Turner struggled to field. With Altuve motoring to first, Turner rushed a throw and Ryan Zimmerman was unable to scoop it out of the dirt. Altuve ended up on first, with an error charged to Turner.
Michael Brantley sent Altuve to third with a single to right that just cleared the glove of a jumping Asdrubal Cabrera at second base, but Alex Bregman grounded out sharply to shortstop to end the threat.
Top
Justin Verlander was dominant once again.
Adam Eaton started things off in the third by flying out to center and Anthony Rendon grounded out to Jose Altuve, who was playing on the other side of the diamond as a result of a shift. With two outs, Juan Soto doubled down the right-field line — his third extra-base hit of the World Series — but Howie Kendrick flied out to right to end the inning. Kendrick, the N.L.C.S. M.V.P., remains hitless in the World Series.
2nd Inning: Justin Verlander Sets Strikeout Record
Bottom
Stephen Strasburg was absolutely dominant in a perfect inning.
Yordan Alvarez hit a ball sharply that appeared headed for the outfield before Washington's second baseman, Asdrubal Cabrera, was able to snare it for an out. Strasburg then froze Carlos Correa with a sinking curveball for a called strikeout and got Robinson Chirinos with a terrific changeup that the Houston catcher could only wave at.
Top
Justin Verlander is the new postseason strikeout king and the game remains tied after a scoreless half-inning.
Verlander got off to a better start than he did in the first, striking out Ryan Zimmerman on six pitches. After Kurt Suzuki singled to left-center field, Victor Robles struck out, with a foul-tip finding its way into Robinson Chirinos's glove. It was Verlander's 200th career postseason strikeout, pushing him past John Smoltz for the major league record.
With two down, Trea Turner flied out to right to end the inning.
1st Inning: Both Teams Get on the Board
Bottom
Staked to a 2-0 lead, Washington's Stephen Strasburg could not hold it, as Alex Bregman's two-run homer made it a 2-2 game.
After Strasburg struck out the Astros' leadoff batter, George Springer, on three pitches, Jose Altuve doubled to left, making it 22 consecutive postseason games in which he has reached base. He wasn't there long, however; he got caught trying to steal third, with a strong throw from Kurt Suzuki and a quick tag by Anthony Rendon.
Michael Brantley then hit a two-out single, dropping the ball in front of Victor Robles in center field, bringing up the previously ice-cold Bregman. He proceeded to launch the ball 411 feet to left, tying the score at 2-2.
Strasburg recovered to retire Yuli Gurriel on a sharp grounder to third to end the inning.
Top
Houston's Justin Verlander started his day with an uncharacteristic four-pitch walk of Trea Turner. Adam Eaton then laced an 0-1 fastball into left for a single, and Verlander paid for putting two quick runners on base when Anthony Rendon crushed a double off the wall in left. Turner and Eaton scored, and Washington had a fast 2-0 lead.
That brought up Juan Soto, one of the heroes of Game 1, but Verlander struck out the powerful youngster. Verlander then got Howie Kendrick to fly out to right and escaped the inning without further damage by striking out Asdrubal Cabrera.
Astros G.M. Addresses Locker-Room Comments
In a radio interview before Game 2, Houston General Manager Jeff Luhnow addressed the comments that his assistant general manager, Brandon Taubman, has been accused of directing at a group of female reporters in the team's clubhouse after the Astros clinched their berth in the World Series.
Taubman was said to have shouted at three female reporters in an "offensive and frightening" manner as he praised the team's closer, Roberto Osuna, who was suspended for domestic violence last year. The Astros initially attempted to discredit the Sports Illustrated article that revealed the incident, but later backtracked under a hail of criticism — and after multiple reporters corroborated the details of the Sports Illustrated report.
Taubman apologized for his language on Tuesday, and Major League Baseball said it was investigating the incident. And while Luhnow apologized for the incident in the radio interview, he also seemed to cast doubt on whether the incident played out as reported.
"What we really don't know is the intent behind the inappropriate comments he made," Luhnow said of Taubman. "We may never know that because the person who said them and the people who heard them, at least up to this point, have different perspectives."
Starting Lineups
The Nationals will use the same lineup that propelled them to victory in Game 1.
1. Trea Turner, SS

2. Adam Eaton, RF

3. Anthony Rendon, 3B

4. Juan Soto, LF

5. Howie Kendrick, DH

6. Asdrubal Cabrera, 2B

7. Ryan Zimmerman, 1B

8. Kurt Suzuki, C

9. Victor Robles, CF
The Astros went with the same basic lineup they used in Game 1, swapping in their normal starting catcher, Robinson Chirinos, for Martin Maldonado, who had started Game 1 because he is Gerrit Cole's personal catcher.
1. George Springer, CF

2. Jose Altuve, 2B

3. Michael Brantley, LF

4. Alex Bregman, 3B

5. Yuli Gurriel, 1B

6. Yordan Alvarez, DH

7. Carlos Correa, SS

8. Robinson Chirinos, C

9. Josh Reddick, RF
Keys to the Game
The Nationals, with a one-game lead in the series, will start Stephen Strasburg and the Astros, playing at home, will counter with Justin Verlander.

Strasburg and Verlander have both been superb throughout their careers, with Verlander holding a fairly distinct edge in terms of regular-season success. But in more limited postseason action, Strasburg has been far more effective. In seven postseason appearances (six starts), Strasburg has a 1.10 E.R.A. in 41 innings, with 57 strikeouts and only 5 walks. Verlander has not been bad in the postseason by any stretch, but in nearly a full regular season worth of postseason work (28 starts), he has put together numbers that closely resemble how he pitches in the regular season: a 3.26 E.R.A. in 176⅔ innings, with 196 strikeouts and 54 walks.

With his moonshot off Gerrit Cole in the fourth inning of Game 1, the 20-year-old Juan Soto became the third youngest player ever to homer in a World Series. But there's no need to filter by age when trying to show how special of a game the Nationals' outfielder had. He was only the seventh player of any age to have a World Series game in which he collected at least three hits, a home run and a stolen base. The feat was last accomplished by Moises Alou of the Marlins in Game 5 of the 1997 World Series.
Source link Sports