Winter Storm Expected to Disrupt Travel Starting Sunday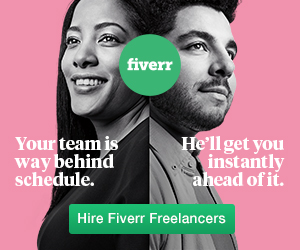 Millions of Americans who slogged through rain and snow that choked transportation before Thanksgiving now face another daunting forecast for their trip home on Sunday, officials said.
A winter storm, which formed as a "bomb cyclone" in the Northwest earlier this week, is predicted to move into the Northeast on Sunday, bringing with it heavy snow and gusty winds and threatening to disrupt travel on a day expected to be the country's busiest day of air transit ever, according to the industry group Airlines for America.
The same storm was already being seen as a possible cause of a plane crash on Saturday in South Dakota that killed nine people, including two children. The single-engine turboprop had been flying in blizzard-like conditions when it crashed shortly after takeoff.
United Airlines announced waivers allowing customers flying Sunday or Monday to reschedule their trip for free. Delta issued waivers for 42 cities across the Northeast and the Midwest on Sunday. The airline also issued waivers for 22 cities in the Northeast on Monday, including Albany, Boston and New York. American Airlines waived change fees for passengers traveling Sunday and Monday through New York area hubs, Boston and Philadelphia.
The National Weather Service issued a winter storm watch starting Sunday morning and lasting through 7 a.m. Tuesday for parts of the New York region.
Forecasters expect snow to start early on Sunday, then to change to a wintry mix Sunday afternoon and through the night before changing back to snow on Monday morning.
Snow accumulations of six to 12 inches are expected Sunday through Monday in the lower Hudson Valley, the interior of the Northeast, New Jersey and southern Connecticut, the Weather Service said.
About three to five inches of snow are expected in New York City and parts of Long Island beginning Sunday morning. Forecasters said Boston could get six to eight inches of snow and Newburyport, Mass., could get eight to 12 inches.
Jim Hayes, a forecaster with the Weather Service, said Boston was squarely in the storm's path, threatening a "ripple effect" of travel delays.
"When you have problems in Boston," he said, "you can have problems in New York, Philadelphia and Chicago."
Officials warned that the expected mixed precipitation would make driving difficult and dangerous on Sunday afternoon into Monday night. Coastal areas along New York, New Jersey, Long Island and southwest Connecticut could see some minor coastal flooding during high tide on Sunday evening.
In New York, Binghamton University canceled Monday classes in anticipation of the snow.
On Friday evening, roads were already closed in Wyoming and Colorado, where forecasters said winds could reach 80 miles per hour on Saturday.
Taking its time on a wet and blustery journey, the storm took shape early in the week around the California and Oregon coasts, bringing snow to areas in the West that do not typically see much of it, Brian Hurley, a meteorologist with the National Weather Service, said.
For instance, Salt Lake City recorded six inches of snow and Flagstaff, Ariz., got 14 inches in some areas, he said.
The snowfall in higher elevations resulted in flooding, including in Arizona where a vehicle was swept away.
The storm continued traveling east toward the Northern and Central Plains on Saturday, and will pass through the Great Lakes and the Northeast before slowly moving off the East Coast by early on Tuesday, Mr. Hurley said.
Mariel Padilla and Neil Vigdor contributed reporting.
Source link Travel