What we learned from Sunday's Week 5 games – NFL.com
The have-nots didn't have it on Sunday afternoon, as winless squads in Washington, New York and Cincinnati all lost again. Kliff Kingsbury and Vic Fangio won their first games as NFL head coaches, while Bill Belichick won his 264th. Elsewhere, teams under fire in Minnesota and Baltimore got off the schneid and others in Atlanta and Chicago are starting to panic.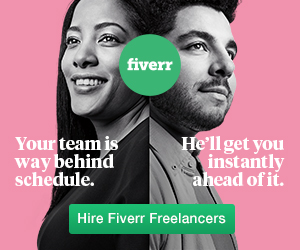 Here's what we learned from Sunday's contests:
1. The NFL has been struggling for over a year now with one simple quandary: How do you stop Patrick Mahomes? On Sunday evening, Indy offered a simpler response: Keep him off the field. Without its All-Pro linebacker and both of its starting safeties, the Colts defense held Kansas City to just 13 points. Indy's offense, meanwhile, helped hold Mahomes' unit to just 22:45 in time of possession. Leaning on a physical up-the-middle ground game that attacked a fatigued and injury-riddled Chiefs interior line, the Colts' backfield, comprised mostly of Marlon Mack and Jordan Wilkins, racked up 180 yards and 12 first downs on 45 carries, the second-most of any team this season. Indy choked the life out of Kansas City's defense, which lost Chris Jones, Anthony Hitchens and Xavier Williams over the game's course, with four drives of at least 11 plays, including two in the second half. The killer march came after a rare Chiefs three-and-out. Starting late in the third quarter, the Colts embarked on a 14-play drive, on which they attempted just two passes, converted two fourth-and-shorts and ran 8:34 (more than half a quarter) off the clock. That the drive ended only in a field goal mattered little. Indy was running down the Chiefs' throats, and K.C. eventually ran out of time.
2. Kansas City (4-1) is no longer perfect, and Mahomes might no longer be the front-runner for MVP. This is by no real fault of his own. The Chiefs QB ended this game without his starting left tackle, left guard and top two wide receivers (Tyreek Hill is still out with a shoulder injury and Sammy Watkins played just two snaps before exiting with a hamstring strain). Mahomes himself was beaten up behind the offensive line, taking multiple blows to a left ankle that had to be wrapped at halftime. A mobile magician in the first half — most notably on his radical touchdown pass to Byron Pringle, which came after a 7.61-second field-traversing scramble — Mahomes was limited in his few snaps in the final frames. By the time the Chiefs QB looked comfortable and active in the pocket on K.C.'s final FG drive, it was too late. In regards to the MVP conversation, Mahomes failed to one-up Russell Wilson's bravura (and victorious) outing in Thursday's prime-time broadcast. Mahomes and the Chiefs will surely bounce back — K.C. still leads Oakland in the AFC West by a game, and the QB has yet to throw an INT — but Sunday night proved that both team and player are not invincible.
3. On offense and defense, Indy was superior in the trenches. The Colts offensive line, arguably the sturdiest and most reliable in football after years of mediocrity, kept Jacoby Brissett clean and paved massive holes for a patient Mack. On the other side of the ball, Indy's no-name front seven, led by former Chiefs pass rusher Justin Houston, took advantage of a battered Chiefs offensive line, shutting down K.C.'s feeble attempt at a run game, sacking Mahomes four times and hitting the MVP on eight occasions. Indy will mourn the loss of breakout edge rusher Kemoko Turay, who suffered a gnarly ankle injury late in this one after recording three QB hits — but there was a lot to celebrate about the Colts' physicality on the line of scrimmage Sunday night. Pushed around at home by the Raiders just a week ago, Indy mustered its most dominant performance of the year in the toughest environment. Paced by a vengeful Houston, whose fourth-and-1 stuff of Damien Williams late in the fourth quarter ended K.C.'s dreams of a comeback, Indy (3-2) is back in the thick of it in the AFC.
— Jeremy Bergman
1. "This is my house," Packers running back Aaron Jones screamed to the FOX camera after scoring a first-half touchdown. Jones owned the Cowboys' shrine Sunday, demolishing the Dallas D on the ground and in the passing game. The bulldozing running back bowled through tackle after tackle, making Cowboys defenders look silly in space. Jones' combination of power and elusiveness clown-suited Dallas linebackers, leaving Leighton Vander Esch grasping for air more than we've ever seen. The RB compiled 107 rushing yards on 19 attempts, with a career-high four rushing TDs (tying a franchise record). Jones is the first player to rush for four TDs in a single game versus the Cowboys (3-2). The RB led the Pack (4-1) in both rushing and receiving, adding seven catches for 75 yards. Jones compiled 182 of the Packers' 335 yards on the day. When the third-year back has been given a chance to be the workhorse, he's proven he can be a game-changer. Without Davante Adams on Sunday, the Green Bay offense leaned on Jones, and he carried them.
2. The Packers defense once again swarmed the quarterback. Taking advantage of Cowboys left tackle Tyron Smith missing the tilt, and right tackle La'el Collins getting injured, Green Bay's pass rush bamboozled Dak Prescott, repeatedly forcing the QB into poor decisions. Za'Darius Smith gobbled up two sacks and four QB hits, frequently destroying replacement left tackle Cameron Fleming, and Preston Smith added a sack and two QB hits. The free-agent additions have completely rejuvenated the Packers' defensive front. The back end, meanwhile, intercepted Prescott three times, smothering receivers not named Amari Cooper in the first half. With the scoreboard lopsided early, Dallas couldn't eat away at a suspect Green Bay run defense with Ezekiel Elliott. It's the type of game-script that plays to the Packers' strength on D. With injuries mounting, the secondary gave up yards as the Cowboys fought back into the contest. The forced turnovers made the difference, however, giving Green Bay enough of a cushion to withstand a comeback.
3. For the second straight week, the Cowboys' offense looked addled early, unable to get into a flow and repeatedly shooting itself in the foot. In the first half, Dallas got into Green Bay territory on four of six possessions, yet scored zero points, including two interceptions and a missed field goal. The offense woke up in the second half with more deep shots, as we saw through the first three games of the season. Amari Cooper beat corner Jaire Alexander with some sublime route-running, compiling a whopping 226 yards on 11 receptions with a TD. Cooper was the Cowboys' best player Sunday but didn't get enough help for long stretches. The Cowboys generated 563 total yards on the day, consistently moving between the 20s, but far too many errors early, and questionable game-management late, ultimately doomed Dallas. The comeback bid getting snuffed out on a missed field-goal attempt by Brett Maher following a false start was an apropos ending for the Cowboys on Sunday.
— Kevin Patra
1. The Ravens (3-2) played their ace in the hole with the game on the line, trotting out the best kicker in football to send the game to overtime with a 48-yard field goal. Justin Tucker then proceeded to tantalize Steelers fans with a game-winner that seemed to be hooking left before drawing back in and tucking inside the upright for the narrow victory versus an undermanned division rival. On a day when Lamar Jackson took five sacks and tossed three interceptions, Baltimore needed a game-changing play by cornerback Marlon Humphrey, who punched the ball out of JuJu Smith-Schuster's hands and watched Steelers backup QB Devlin Hodges overrun the the dancing prolate spheroid before picking it up himself, giving Tucker a shot to play the hero.
2. Pittsburgh's defense was forced to shoulder the load even before starting QB Mason Rudolph was knocked out with a concussion in the middle of the third quarter. Whereas Rudolph managed just a pair of field goals on two Jackson interceptions deep in Baltimore territory, Hodges came on in relief and immediately led the most efficient scoring drive of the afternoon — aided by a phantom pass interference penalty — to put his team in the lead for the first time. After Tucker tied the game with a 26-yard field goal early in the fourth quarter, Hodges' 21-yard scramble set up Chris Boswell's answer to give the Steelers (1-4) yet another lead. That's when Tucker took over, nailing the end-of-regulation kick and the subsequent winner in overtime. The all-time leading passer in FCS history over four years at Samford University, the undrafted Hodges impressed onlookers this past summer to the extent that Pittsburgh felt comfortable enough to trade third-stringer Josh Dobbs before Ben Roethlisberger went down with a season-ending elbow injury. Although he did appear poised in the pocket, Hodges also showed obvious arm-strength limitations when he threw on the run for an Earl Thomas interception that was nullified by defensive holding.
3. Steelers coach Mike Tomlin became one of the rare coaches to defer after winning the overtime coin toss, showing the utmost trust in his defense — or little faith in his underwhelming offense, depending on point of view. Pittsburgh's swarming defensive stars rewarded their coach's unconventional decision, stonewalling Mark Ingram for a one-yard loss on first down, sacking Lamar Jackson on second down and holding Mark Andrews to a one-yard gain on third down to force a punt. Two plays into Hodges' plum opportunity to turn around Pittsburgh's snakebitten season, Humphrey slammed the door shut with the forced fumble. With the hospitalized Rudolph's status in doubt, Hodges is the favorite to start next week's game at the Chargers before the much-needed salve of a Week 7 bye.
— Chris Wesseling
1. Welcome to the victory circle, Vic Fangio. At 61 years young, Fangio won his first game as an NFL head coach Sunday. Like the losses that preceded this, Denver's first win in five tries this season, the Broncos (1-4) had to sweat out the victory. Denver carried a 17-0 lead late into the third quarter before Desmond King returned a Broncos punt 68 yards to the house to open L.A.'s account. From there, the Broncos held on for dear life. Leaning on a bend-but-don't-break defense, the Broncos held the Bolts to a field goal, a punt and a last-ditch field goal in L.A.'s final three drives following King's score. Denver made enough second-half errors to sink its chances at sealing its first W. Joe Flacco tossed a miserable pick in the shadow of his own end zone in the third quarter before Philip Rivers followed suit three plays later; Brandon McManus capped off a clock-killing drive in the fourth with a missed FG; and Denver's season-high 12 penalties extended undeserving Chargers marches. But unlike in their defeats to Chicago and Jacksonville, the Broncos closed in Carson, holding off a late charge from the Chargers (2-3) and escaping the ranks of the winless.
2. One week after getting bulldozed by Leonard Fournette, Denver stuffed a superior and supposedly reinforced Chargers backfield. Sunday afternoon marked Melvin Gordon's first game action since returning from his holdout, and the Bolts barely benefited from the back's debut. On 12 carries, Gordon mustered just 31 yards, his lowest regular-season total since Week 2, 2018. The back added 7 yards through the air, but it was his backfield mate, Austin Ekeler, who was targeted most on Sunday. Relegated to a short-yardage pass-catcher with Gordon seizing his share of carries, Ekeler was targeted 16 times against Denver, hauling in a career-high 15 receptions for just 86 yards. The diminutive Bolts ball-carrier became the first player (RB, WR, or otherwise) since 1950 to record at least 15 receptions for fewer than 100 receiving yards in a game. Ekeler's "historic" evening underscored how inefficient and unbalanced Los Angeles' offense was against a sturdy Broncos defense. Case in point: Of Los Angeles' 19 first downs, zero were picked up via the run.
3. Denver's backs, on the other hand, er, foot… Phillip Lindsay enjoyed his best afternoon of the short season, running through gaping holes in L.A.'s front to the tune of 114 yards, his second-highest total, on 15 carries. The shifty speedster had help on the ground, too, as fellow second-year runner Royce Freeman carried the ball 13 times for a far humbler but just-as-effective 61 yards. The Broncos backs helped extend Denver's dragged-on drives; eight of the Broncos' 15 first downs were gained on the ground. Denver's 191 rushing yards were the franchise's most since Week 13, 2018. Joe Flacco did enough when called upon (9.1 YPA), but 70 of his 182 passing yards came on a brilliant catch-and-run from Courtland Sutton in the first quarter for what proved to be the game-winning score.
— Jeremy Bergman
Editor's note: The Redskins fired head coach Jay Gruden early Monday morning.
1. My internal "GAME OVER" radar sounded when old-as-the-trees legger Mike Nugent popped in a 37-yard field goal to put New England up 9-7 in the second quarter. That might feel premature, but the Redskins are a banged-up, paint-by-numbers operation lacking any whiff of gridiron magic. Onto their third quarterback of the young season in Colt McCoy, who barely practiced, the Redskins offense napped for long stretches with minus-9 net yards passing over the first 20-plus minutes and just 75 on the day. Beyond a 65-yard end-around score by undrafted rookie wideout Steven Sims Jr., coach Jay Gruden's shipwrecked "attack" never threatened to make this a game.
2. Washington (0-5) hung around early with an active pass rush that registered four sacks, an end-zone pick and more than once flushed a shoes-in-cement Tom Brady to run from the heat. A tad sluggish out of the gate, the Patriots abandoned the ground game early in favor of a fast-paced rainstorm of short-to-medium lobs that saw Brady throw 31 passes in the first half and sprinkle the ball to nine targets for 312 yards and three scores on the day. Brady has yet to find his rhythm with massive-bodied Josh Gordon, but Julian Edelman (8/110/1) served as an anchor. It was concerning to see the Pats settle for a field goal after Jason McCourty's pick put the ball at Washington's 11, but New England (5-0) hit cruise control once Brady opened the second half with a 29-yard scoring strike to Brandon Bolden to mount a 19-7 lead.
3. Color me concerned about New England's kicking situation after Nugent bonked an extra point and looked rusty. The defense, though, piled up six sacks, allowed just 220 yards and remains a burgeoning Bill Belichick fever dream. Dont'a Hightower, Danny Shelton and Chase Winovich recorded takedowns; Jamie Collins generated a special-teams fumble recovery; and the cohesiveness of the entire unit suggests another fast track toward the AFC title game.
— Marc Sessler
1. Josh Allen returned from concussion protocol and looked like a far more cautious runner in the victory. The QB appeared to slide down early on several runs instead of inviting contact, as is his natural instinct. The Bills employed a conservative game plan against a good Titans defense, with few deep shots, trying to protect Allen behind a banged-up offensive line — no pass attempts of 20-plus air yards, per Next Gen Stats. Credit offensive coordinator Brian Daboll with several creative calls, including a great design on a TE throwback to Lee Smith for a TD and a pop pass to speedy Isaiah McKenzie that went for 46 yards and set up another score. When Daboll asked Allen to make good reads, the QB looked calm and accurate on mid-range throws, hitting John Brown for five first-down passes. Allen made one bad read on a terrible INT, throwing late over the middle under pressure, but bounced back late. With the run game stymied for much of the contest, Frank Gore got chugging on the final drive as the Bills salted the clock away on a 4-minute, 12-second drive that picked up four first downs to ice the victory. Allen's perfect keeper and slide clinched the tilt with a first down, pushing the Bills to 4-1. It was a solid, if unspectacular, road win for Allen and the Bills.
2. Buffalo's defense continues to smother and choke the life out of opponents with a dominant front and swarming back end. The Bills sacked Marcus Mariota five times on the day, including three from Jordan Phillips, who destroyed a struggling Titans offensive line repeatedly. Even with Taylor Lewan returning, Buffalo made Tennessee's O-line look like a sieve, constantly putting pressure on Mariota, and stuffing Derrick Henry repeatedly in the backfield. Even as injuries mounted for Buffalo's defense, Sean McDermott's crew held the Titans underwater. Tennessee generated just 252 yards of offense and went 4-of-14 on third downs, while the Bills forced six three-and-outs. McDermott's D proved it always travels well and can carry Buffalo to wins.
3. The Titans (2-3) will be kicking themselves. Cairo Santos left 12 points on the field, missing field goals from 50, 36, 32, and 53 yards. The 27-year-old kicker was not close on several of the boots and had one tipped at the line. Santos seemed to get the yips and couldn't recover. He could find himself without a job after the disastrous performance. It's fair to question Titans coach Mike Vrabel for sending his kicker on the field for a 53-yarder late after three previous misses on a fourth-and-4 from the 35-yard line with under seven minutes left in the tilt.
— Kevin Patra
1. As ballyhooed as the dawn of the Daniel Jones era has been, the 2019 days of Kirk Cousins have been bemoaned. On this Sunday, however, it was Cousins who won the day and did so impressively; rekindling his chemistry with Adam Thielen and turning in far and away his best passing performance of the season to lead the Vikings to a 28-10 victory over Jones' Giants. Jones (21-of-38, 182 yards, one TD, one INT, 65.9 rating) was far from spectacular as he piloted a one-dimensional Giants offense against a stellar Vikings defense with New York (2-3) losing for the first time under the starting umbrella of Danny Dimes. Cousins (22-for-27 for 306 yards, two TDs, no INT, 138.6 rating) emerged from a week of apologies and criticism and was sharp from the start, piloting Minnesota (3-2) to a 10-0 lead it never looked back from. The Vikings have alternated wins and losses throughout five weeks' worth of season, so the Cousins conundrum isn't at its conclusion, but in Week 5, there's no reason for the oft-criticized signal-caller to apologize after this one.
2. Stefon Diggs hauled in a 16-yard reception on the Vikings' second play and Cousins' first throw. It led to a 3-0 lead. Diggs' day in which he had three catches on four targets ended a tumultuous week, but it was Thielen who left Gotham with a great afternoon behind him, bursting out with seven catches (eight targets) for 130 yards and two touchdows. Though Diggs' desires and diminished numbers became a story, Thielen's stats have hardly been what they were in past seasons. But Thielen got back to outstanding on Sunday with his first 100-yard game of 2019 and the 17th of his career. Dalvin Cook's production hardly waned — carrying or catching the ball — so perhaps balance can be found as Thielen was the Thielen of old for the first time this season. The Diggs dilemma, however, at least from a production standpoint, still remains.
3. As tales of Saquon Barkley's superhuman healing powers have surfaced, the plain truth of Sunday was the Giants were without their all-everything tailback. Wayne Gallman filled in quite well a week earlier, but this time around lasted less than a quarter as he was ruled out with a concussion. That left just Jon Hilliman and fullback Eli Penny. And the combination of Danny Dimes and Eli Penny sadly never cashed in pay dirt. The offense did its due diligence to keep the Vikings defense honest with balanced play-calling, but Jones' right arm was essentially the Giants' only offensive option. For as much as the Giants' running game is struggling with its health, the Vikings defense was dastardly and deserving of praise, with the Anthony Barr-led unit holding Big Blue to only 64 rushing yards. For the Giants, the return of Saquon cannot come soon enough.
— Grant Gordon
1. Given how incredible Deshaun Watson's day was, it's clear that the scheduling gods had been sparing Atlanta's defense of his wrath up to this point. For the first time in his young career, the Texans quarterback squared off with the Falcons (1-4) and, boy, did he have a day. The Gainesville, Georgia native — and one-time Falcons ball boy at age 14 — lit up his former employer for a career-high 426 yards (28-of-33, 84.8-percent completion rate) and five touchdowns. The dual-threat QB also rushed four times for 47 yards and didn't take a sack. Naturally, the expectation coming out of Watson's monster passing performance is that WR DeAndre Hopkins was the main beneficiary. Unfortunately for Hopkins' fantasy owners, it was actually wideout Will Fuller (14 receptions, 217 yards, three TDs) who had a career day thanks to the expected amount of attention Hopkins commanded. Fuller's eight-catch (on nine targets), 101-yard, two-TD first half gave him his fourth-career multi-TD game (per Texans PR), but he, like the offense as a whole, just couldn't be stopped.
2. For at least the first half, the Falcons offense didn't look like the team that struggled in Week 4. Scoring drives on three of their five possessions had QB Matt Ryan (14-of-22, 149 yards, 2 TDs in first half) and Co. up 17-16 at half, but the second half proved disastrous. Three straight punts halted Atlanta's momentum, a matter made worse by the defense giving up two TDs and a field goal to Houston. Ryan completed 18 of his 24 second-half attempts for 181 yards and a TD, but the bulk of those didn't come until the fourth quarter with the team down 16 and trying to put together a late comeback; the Falcons QB also tallied a fourth-quarter rushing TD. Wideouts Calvin Ridley and Mohamed Sanu combined for 10 catches on 14 targets, 130 yards and two TDs but star Julio Jones (3-for-7, 42 yards) was ineffective for the second straight week.
3. Houston (3-2) ranks 16th in total defense, and the group did just enough to limit Atlanta following its strong start. A shutout third quarter put the Falcons' backs against the wall and, despite surrendering two late TDs, the Texans defense held its own en route to a win. Two timely sacks — one from DE J.J. Watt, the other from DT D.J. Reader — and a definitive pick-six from S Tashaun Gipson to close the game were highlights of an assertive second half for defensive coordinator Romeo Crennel's crew.
— Jelani Scott
1. On a sunny afternoon that saw the Panthers usher four new members into their Hall of Honor, third-year running back Christian McCaffrey penned another performance that could have his name etched into history years from now. McCaffrey totaled three touchdowns (two rushing, one receiving) to push his season tally to seven, and his 237 yards from scrimmage marked the fourth time this season he's eclipsed 175 in a game. McCaffrey routinely was a tackle-breaking wizard vs. the Jaguars (2-3) — either utilizing his lateral shiftiness to elude defenders or bulldozing his way through would-be arm tackles. McCaffrey rarely goes down on first contact anymore, and when he's given a lane, CMC can turn on the jets like he did for a franchise record 84-yard score.
Also of note: Carolina might have found a competent backup. With McCaffrey battling what looked like cramps in the fourth quarter, rookie Reggie Bonnafon busted through the middle for a 59-yard TD.
2. Minshew Mania continues to live up to the hype. Facing the NFL's top-rated pass defense, Gardner Minshew threw for a career-best 374 yards. Minshew never looks too small for the moment. He brushed off a strip-sack that fellow rookie Brian Burns returned for the TD to keep the Jaguars in a game the Panthers always looked one or two plays away from blowing open. Minshew's growing chemistry with wideout D.J. Chark made life miserable for Carolina's secondary. Chark hauled in eight of his 11 targets for 164 yards and two TDs.
As long as Minshew continues to turn the Jaguars into must-see TV, he will be tough to bench once Nick Foles is healthy.
3. It didn't come easily at the end, but cheers to Panthers coach Ron Rivera, who passed John Fox to become the winningest coach in franchise history with his 74th career victory. Sunday marks three straight wins for Rivera sans Cam Newton after starting the season 0-2. As NFL.com's Gregg Rosenthal wrote in last week's Debrief, Rivera is the NFC South's Lazarus. Rivera does his best coaching with his back against the wall, and the Panthers are squarely in the mix through five weeks.
— David Ely
1. Jon Gruden's team coughed up a 17-0 halftime lead with a self-inflicted second-half implosion but rallied with an excellent game-winning drive from Derek Carr to give Oakland (3-2) the win in London. Trailing 21-17, Carr and Co. got the ball at their own 3-yard-line and proceeded to drive 97 yards for the go-ahead score. The QB made some great anticipatory throws, and Josh Jacobs bullied defenders, culminating in a 2-yard flying TD from the rookie running back. Credit Gruden for a fake-punt call on fourth-and-1 at his own 27-yard-line after the Bears committed a penalty on the previous punt attempt. The conversion kept the drive alive and set up Jacobs' eventual game-winning score. The rookie played phenomenally against a stout Bears D that missed DT Akiem Hicks, who left the game after just eight snaps with a gruesome elbow injury. The Raiders O-line bullied the Bears' front early, completely dominating the first half. It again opened massive holes on the final drive. Jacobs plowed through repeated arm-tackles for 123 yards on 26 attempts against a Bears D that came in allowing a measly 61.5 yards per game on the ground. The bruising run game gave Gruden's team an identity and will allow the coach to dream well on the long flight back home.
2. The Raiders tried to implode. After a dominant first half, it took just two plays for Oakland to give the Bears life. On the opening drive of the third quarter, Carr miscommunicated with Jacobs on a pitch that went flying. The RB didn't dive on it, allowing Khalil Mack to gobble it up, giving the Bears the ball at the 14-yard-line. A defensive pass interference led to a David Montgomery TD run to close the gap to 17-7 with 12:43 left in the third quarter, waking up a hibernating Bears team. A slew of errors ensued to see Oakland lose its 17-point lead in less than 14 minutes; the Raiders cost themselves with a boatload of penalties, they allowed a massive Tarik Cohen punt return, and receiver Trevor Davis had the ball punched out at the goal line to cost Oakland points. Credit Gruden's squad for bouncing back from the errors to pull out a win. The offensive line played well, keeping Mack at bay most of the game, and the defense forced two INTs, including the game-sealer. Winning isn't always pretty, and the Raiders made it tough Sunday, but they made key plays when it counted late in the fourth quarter.
3. The Bears looked jet-lagged for the first 30 minutes of the game, and it cost them in the end. Chase Daniel and the offense did nothing for two quarters, compiling just 44 total yards in the first half, with Daniel taking three sacks and throwing an awful INT right to a linebacker. On three second-quarter possessions, Chicago totaled negative-2 yards on nine total plays. Woof. If you're looking for a silver lining, Daniel revived his connection with Allen Robinson, who whipped up on Raiders DBs in the second half. The stud receiver compiled seven catches for 97 yards and two TDs and added a spectacular sideline haul in which he somehow topped his toes inbounds while getting walloped. For most of the tilt, however, Daniel showed his limits. His second INT wiped out any chance of a dramatic comeback. Like most backups, Daniel can be effective in the right situation, but with no run game to speak of Sunday, the QB couldn't make enough game-changing plays to pull out a win after an anemic start.
— Kevin Patra
1. "Ted-dy! Ted-dy!" That was the sound coming from the Mercedes-Benz Superdome on Sunday. Teddy Bridgewater won folks over in New Orleans after playing his best game in a Saints uniform. The Buccaneers (2-3) were able to hold the Saints (4-1) to just a field goal in the first quarter. After that, there was no stopping the Saints offense. Bridgewater and Michael Thomas put on a show. Early in the second, Thomas caught a pass and reached his way for a 14-yard TD to put the Saints in the lead. Then Bridgewater found tight end Jared Cook for a 9-yard TD to take a 17-10 lead into the half. In the second half, Bridgewater continued to connect with Thomas on deep passes, opening the third quarter with a 42-yard pass. Folks won't refer to him as "10-yard Teddy" anymore. Two plays later, Ted Ginn Jr. went wide open down the middle for a 33-yard touchdown. Then the Bridgewater-Thomas connection continued in the fourth for a 12-yard TD to seal the game for the Saints. Bridgewater finished the day 26-of-34 for 314 yards and four TDs. This was the first time that Bridgewater had passed for more than 200 yards since Dec. 20, 2015, his final season as a starter with the Vikings, per NFL Research.
2. The Saints defense dominated the game on the other side of the ball. The secondary played great against a good passing offense. Marshon Lattimore locked down Bucs star receiver Mike Evans, holding him to zero catches on three targets the entire game. The Saints D had a field day with Jameis Winston, sacking the quarterback six times. Winston lucked out twice when the Saints had two interceptions nullified by penalties.
3. A Buccaneers defense that gave the Los Angeles Rams their first loss of the season last week didn't do much this game. Shaq Barrett had a quiet day with just two tackles. Buccaneers coach Bruce Arians was not happy during this game. He lost two challenges, including one on a first-quarter fumble. On the play, Bucs special-teamer T.J. Logan punched out the ball from Saints returner Deonte Harris and Antony Auclair recovered the fumble. The play was initially ruled New Orleans' ball. The refs said there was no clear recovery, so the call stood. "That was the stupidest call I've ever seen," Arians said, per the broadcast.
— Lakisha Wesseling
1. Upon the fateful foot of Zane Gonzalez, the Kliff and Kyler era's first triumph floated through the uprights. Winless teams with rookie head coaches, sputtering running games and porous defenses collided with the Cardinals defeating the Bengals, 26-23, when Gonzalez' 31-yard field goal with no time left was good. The win was the first for Cardinals coach Kliff Kingsbury and rookie QB Kyler Murray, who teamed up for 514 yards of offense but only two touchdowns. Still, the Cardinals (1-3-1) have their first win and can move past that hulking obstacle, while fellow first-year coach Zac Taylor and his Bengals (0-5) are still left winless and wondering when the times of tumult will run out.
2. Facing the Cards' 31st-ranked defense (28th in rushing), the Bengals offense was set to remedy its ills in the running game. It did — sorta — with Joe Mixon nabbing a season-high 93 yards, but it was once more Andy Dalton leading the show as he threw a pair of scores in the final 4:08 of the ballgame to conjure up some drama out of nowhere on what had previously been a listless afternoon. Problems needing to be solved by the Bengals are abundant, but Cincy's rushing game was ranked dead last coming in and it might well be the biggest reason a win still can't be found.
3. Field goals, glorious field goals! Until a frenzied fourth quarter played out in front of a sea of empty seats, it was very much the Zane Gonzalez and Randy Bullock show. Murray's six-yard rush for six points in the first stanza was the only score that didn't come via Gonzalez or Bullock's foot until the fourth. With three field goals in as many attempts and two successful point-after attempts, Bullock was perfect. Gonzalez misfired on a second-quarter field goal try, but was successful on his four other attempts, including the 31-yarder as the clock hit zero (shockingly his longest make of the game). While the game certainly wasn't riveting through the first 45 minutes, Gonzalez' glorious end gave the Cards their biggest reason to celebrate thus far this season.
— Grant Gordon
1. The Jets' offensive woes continued Sunday against the Eagles. The Week 4 bye clearly did not help re-energize the struggling Jets. Luke Falk got the start once again at quarterback with Sam Darnold still recuperating from mononucleosis. Heading into the tilt, there was a possibility Darnold would see game action. Facing a rebounding yet stout Eagles defense, Darnold and his spleen lucked out. Falk's outings were short-lived and aside from being sacked 10 times, he threw for a mere 120 yards with two interceptions and two fumbles. The Jets' lone touchdown of the game — and second offensive TD this season — came in the fourth quarter on a 19-yard run by Vyncint Smith. But don't credit Gase for marching the offense down the field on this drive. The prime field position was set up due to a muffed Eagles punt that was recovered by the Jets. After back-to-back brutal sacks, Falk exited in the fourth quarter and N.Y. had David Fales finish the game, who signed with the club two days ago. Falk was checked for a concussion but cleared protocol.
2. Like the Jets (0-4), the Eagles (3-2) have fallen victim to the injury bug this season. The Eagles' defense was without a few of its stars but still managed to consistently force miscues for the Jets and get Carson Wentz and Co. back on the field. A 23-yard interception return on a tipped pass by safety Rodney McLeod helped put the Eagles in position for a touchdown-scoring drive just before halftime and up 21-0. Orlando Scandrick terrorized the Jets' offense and had two strip-sacks, including one for a 44-yard touchdown return. Prior to the matchup, the Eagles defense had three sacks through four games. They took advantage of the Jets' woes and inability to move the ball down the field. Offensively, the Eagles took time to gain momentum and opted to go to the air with the run game getting stifled. But Alshon Jeffery got back in the mix after battling injuries this season. Plus, tight end Zach Ertz recorded his first touchdown reception of the season.
3. The Jets' play-calling was full of head-scratching moves, including Gase opting to kick a 55-yard field goal on fourth-and-4 in the second quarter. The kick was clearly impossible to make, especially for young kicker Sam Ficken, who hasn't received too many opportunities this season. A more sensible call would be to give high-priced running back Le'Veon Bell the ball to convert and hopefully end their lack of efficiency on later downs. But Bell gave another underwhelming performance, toting the ball 15 times for 43 yards. The Jets offense looked unprepared and flustered the entire game. If they played like this after a bye and against a battered Eagles roster, we can't fathom what will happen next week against the Cowboys.
— Andie Hagemann