Westminster Dog Show: When Good Dogs Behave Badly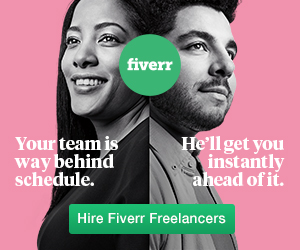 Outside the ring, not every group winner at the Westminster Kennel Club dog show is a good boy or good girl. At home, they're rascals. Or escape artists. Or vandals, prone to snacking on cellphones.
Behind that perfectly coifed coat or underneath those long silky tresses is often a family pet who sometimes drinks out of the toilet.
Take Colton the schipperke. In the ring, Colton is everything his Instagram hashtag — #smalldarkandhandsome — says he is. At home, he something else entirely.
"He's a nut," Colton's handler, Crista Cook, said Monday. He's also a trailblazer: Colton became the first of his breed to win the nonsporting group at Madison Square Garden on Monday night.
Nonsporting, though, is in the eye of the beholder. In the kitchen at home, when Colton thinks no one is looking, he likes to sneak into a cabinet and hop on the Lazy Susan for a joy ride. "He pretends that he's not in there and then when we hear the pots, we open it up and there he is," Cook said.
At Westminster, the big prize tends to go to the usual suspects: terriers, spaniels and poodles. But the first four group winners this year broke several barriers: each could become the first of their breed to win Best in Show on Tuesday night. Those four — Colton the schipperke, a Havanese, a longhaired dachshund and a bouvier des Flandres — will compete against the sporting, terrier and working group winners for Best in Show.
And while the first four winners are pioneers, they also are mischief-makers. In the herding group, Baby Lars the bouvier, with his scruffy unibrow and rough-hewed hipster beard, looks all business in the show ring. But at home …
"He's happy-go-lucky," said Elaine Paquette, his breeder/owner/handler. "There's not a serious bone in his body."
Baby Lars likes to run off with what Paquette uses the most. He steals the remote control to the TV. He grabs her cellphone and disappears. What does Baby Lars do with it? Text his father, Lars? Call his family back in Canada? "He cracks the screen," Paquette said.
Bono, the Havanese, traffics in more traditional loot. "He'll find a sock or some underwear in the hotel room and just go crazy," said Taffe McFadden, his breeder/owner/handler.
Bono is officially known as Ch. Oeste's in the Name of Love — after the U2 song, hence his call name. But he wasn't the only lead singer in his litter. His siblings include Adele, Fiona, Madonna, Stevie and Mick. The name fits. "He barks a lot," McFadden said of Bono. "He has a lot to say."
In the ring, these champions look flawless. They conform to the breed standard. They have impeccable manners. They aren't even ticklish when the judge pinches and pokes every inch of their being.
With his sausage of a body, short legs and big personality, Burns the longhaired dachshund looks guileless in the ring. His chestnut locks sweep the ground with every step. But at home …
"He's an escape artist," said Carlos Puig, Burns's handler. There was the time he shimmied up a tree trunk next to a fence. Or the day he pulled a Ferris Bueller and went missing for four hours. He was later found on a construction site, eating lunch with the workers.
While his ancestors in Germany were bred to hunt badgers, Burns prefers babies. "He adores babies," Puig said. "If he sees a stroller, he dives his head right in there and then all of a sudden the baby goes, 'Wahhhhhh!'" If Burns finds an empty stroller, his instinct goes into overdrive. "He starts digging around through the stroller, through everything, as if to say, 'Where's the baby?'"
All of those instincts were kept in check when Burns won the hound group on Monday. On Tuesday, he can do even better. Though dachshunds are one of the most popular dog breeds in the United States, they have never won at Westminster.
"What's not to like?" the judge Patricia Trotter said after Burns's win on Monday night. "He's a hard dog to deny."
Source link Sports