Wall Street Asks When, Not if, the Fed Will Cut Interest Rates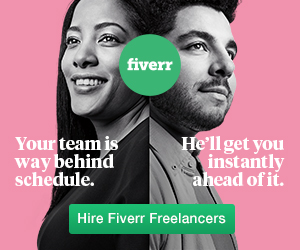 Mr. Powell's colleagues — including the president of the Federal Reserve Bank of New York, John Williams; the Fed's vice chairman, Richard Clarida; and the Fed governor Lael Brainard — have echoed his pledge to act as necessary to keep the economy on track and achieve their goals.
"My baseline is a very good one but at the same time we obviously, as always, need to be prepared to adjust our views on what's happening with the economy and where the economy is likely going to go," Mr. Williams said on Thursday.
Economists at Barclays say a .50 percentage point move in July is now their most likely scenario, followed by another .25 percentage point cut before the end of the year.
"We now expect the Fed to initiate a precautionary rate cut cycle," the Barclays economists Michael Gapen and Jonathan Millar wrote in a note to clients after the employment numbers were released on Friday. "We expect the committee to give a heavy nod to downside risks in the June statement, signaling to markets that they are closely monitoring incoming data and that they stand ready to provide policy support as necessary," they said.
Mr. Gapen said that the call was based on economic fundamentals — incoming data on manufacturing production, business sector spending, durables orders and capital goods imports have all weakened — and didn't change on news of the deal with Mexico.
Rate cuts would come at a cost, though. For one thing, they risk enabling further trade tensions. Stock prices soared on the bad-news jobs report, as investors took it as a sign that the central bank would move. Because Mr. Trump closely watches the market, such a rally could leave him feeling less pressure to reach a quick deal with China.
Financial stability risks could also climb on the back of lower rates. The United States' leveraged lending market has already drawn the attention of Fed officials, as highly indebted corporations take out loans at a breakneck pace and that debt is bundled, sliced into securities and sold off to investors hungry for higher interest rates.
"I do think financial market overheating is the one concern this Fed has about cutting rates and being wrong," Ms. Girard from NatWest Markets said. "That's something that the Fed is watchful of — but it very well may be a risk that they're willing to take."
Source link Business