U.S. Wins Record Fourth World Cup Title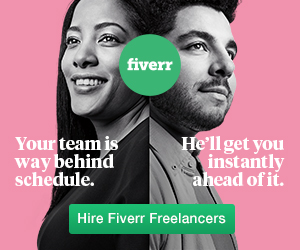 Dominating yet another opponent in yet another final, the United States women's soccer team claimed its fourth Women's World Cup title on Sunday, beating the Netherlands, 2-0, in Lyon, France, to repeat as world champions.
Megan Rapinoe and Rose Lavelle scored second-half goals for the United States, which needed more than an hour to solve a tenacious Netherlands defense but eventually, rush after rush, found a way through. Rapinoe broke the dam with a penalty kick in the 61st minute, and Lavelle sealed the victory with a driving run up the center in the 69th.
"It's surreal," said Rapinoe, who was named the tournament's outstanding player. "I don't know how to feel. It's ridiculous."
It was the second straight World Cup title for a dozen of the American players, who claimed their first championship in Canada four years ago. It also cemented their status as the gold standard in women's soccer, even as Europe — led by teams like the Netherlands — mounts a sustained assault on their crown.
[What is the World Cup title worth to a U.S. player? $250,000 and counting.]
The tears flowed freely after the win: from striker Alex Morgan, who tied for the tournament lead with six goals; from defender Kelley O'Hara, who was forced from the game at halftime after a scary head-to-head collision; and from the Dutch, who fought the Americans harder, and kept even with them longer, than any team at this World Cup.
The Netherlands was the only team to keep the United States off the scoreboard in the first half in France but like all the other teams before them — Thailand, Chile, Sweden, Spain, France and England — they could not hold off the Americans forever.
"They put their heart and soul into this journey, and I can't thank them enough," United States Coach Jill Ellis, hoarse and on the verge of tears herself, said minutes after the game. Ellis became the first coach to win consecutive Women's World Cup titles; her team has not lost a game in the event since 2011 (13-0-1), and will be favored to reclaim its Olympic championship next summer in Tokyo.
Plans were already underway, team officials said, for a parade and celebration of the team's championship in New York sometime this week.
After the team received their winner's medals from dignitaries that included FIFA's president, Gianni Infantino, and France's president, Emmanuel Macron, the World Cup trophy was raised into a cloud of gold and blue confetti by Carli Lloyd, the 36-year-old who starred in the 2015 triumph but was reduced to a bit player long before she entered Sunday's final as a late substitute. Lloyd's status showed her to be the latest example of a star nudged aside by progress, a victim of the seemingly endless stream of great American players who have driven the program forward for a generation, but her reduced role did nothing to diminish her joy — or that of her teammates, who were soon making snow angels in the fallen confetti as they lingered on the podium.
The Americans won the first World Cup in 1991 in China, then took the second in a transformational 1999 tournament on home soil. For decades, the team and its stars have been leaders in the fight to grow the women's game, and to ensure more resources — and more money — flow to those to compete in it. The current team sued its own federation for gender discrimination earlier this year, part of a longrunning fight for pay equity from U.S. Soccer, but never blinked in its quest to win another world title only a few months later.
Those concurrent campaigns, perhaps more than anything, defined how the United States team in its current form has been a social force as much as a sporting one: that the pro-American crowd inside the Stade de Lyon on Sunday chanted "Equal Pay!" as the game ended was no accident. That the Americans were celebrating another championship at the time was not, either.
Rapinoe's opening goal came after Morgan was kicked in the shoulder by Netherlands defender Stefanie van der Gragt in the penalty area, a rare loss of composure by the Dutch team. Rapinoe, Ellis's preferred penalty taker, calmly stepped up and buried her attempt to the right of goalkeeper Sari van Veenendaal, who barely moved as the ball rippled the back of the net.
It was appropriate, somehow, that the goal was set up after a short break for a video-assistant review, the replay system that was a source of consternation throughout the tournament. The referee, Stephanie Frappart of France, had missed the initial foul that created the penalty; alerted by a review official, she took a second look on a sideline television and promptly whistled a foul, and a penalty kick. It was the 33rd video review of the tournament, and the 29th time the second look changed a decision on the field.
Stymied for an hour, the Americans — who had been among those who had pressed for the use of the system — were suddenly in front. When Lavelle's charge up the middle, turning a backpedaling defender and firing a hard, low shot, provided an insurance goal minutes later, there was a sense — even with 20 minutes to play — that the Americans' latest title was secure.
Van Veenedaal, who almost single-handedly kept the game scoreless in the first half with several diving, sprawling saves, was named the tournament's outstanding goalkeeper. Rapinoe, whose World Cup included a brief social-media fight with President Trump after a video of her emerged saying that she would not visit the White House if her team claimed the trophy, won the Golden Boot as the top scorer as well as the Golden Ball as the tournament's outstanding player.
85'
Six minutes to go, now five ….
Heath takes on four players … and wins. It's one 1v1 chance after another now. Heath realllly wants a goal now, but failing that there may be no better player on the field at keeping the ball away from an opponent.
80'
Woof. Spitse just went realllllly close.
Her free kick sails around Naeher's right post, though, and the pressure is off. And another minute comes off the clock.
79'
U.S. sub: Rapinoe off, Press on.
That's fresh legs and stalling and appreciation all rolled into one. But Rapinoe's World Cup is over, and she can be quite proud of her work in France.
75'
The chances are coming fast for the U.S. now
Morgan had one. So did Heath. Now Dunn just walks right in after dropping the center back. But she is stoned by the goalkeeper, van Veenendaal, whose day has just taken a serious turn for the worse.
There is blood in the water in Lyon, people. And the Dutch are in real trouble.
69'
GOOOOOOOAAL!!!! 2-0!!!
Devastating finish by Lavelle there, who ran right at the Netherlands defense, got van der Gragt on the wrong foot and — with a deft touch — buries her shot.
2-0!! What a calm, cool, experienced finish. Is that the dagger?
Two Dutch subs follow the celebrations: Martens has gone off, replaced by Roord, and Shanice van de Sanden — a dangerous and speedy wing who stars for the real home team today, Olympique Lyonnais Féminin — comes on for Dekker. Last chance now.
66'
Watch Ertz now; if she drops, the U.S. is protecting
In past games, Ellis has dropped Ertz in as a third center back to protect late leads, but it is risky to invite pressure from a desperate, skilled opponent like the Netherlands. That may be why Ellis is, for the moment, up and urging her team forward, to press for a second — or at least get out of their own end whenever possible.
61'
GOOAALLL! RAPINOE!
No doubt: Rapinoe steps up and buries the penalty to her right. Van Veenendaal doesn't even take a step. It's Rapinoe's sixth goal of the World Cup, tying her with Morgan and England's Ellen White for the tournament lead.
And just like that, the United States is ahead. If nothing else, this tight game will come alive now. It may not be the last goal we see as things open up.
59'
Morgan kicked in the box — VAR review!!
The Spanish V.A.R. official calls down after a collision in the area between Morgan and van der Gragt and Frappart has gone to take a look. What she is going to see is a penalty.
Yup. PENALTY!!!!!!!
Van der Gragt gets a yellow too, but she is at fault: she swung her foot late and high and hit Morgan in the shoulder and never touched the ball. Unnecessary, and costly.
57'
Sauerbrunn, head bandaged in black tape, is back.
She'll stay in the game.
Seconds later, a couple more players are down. This one feels like it is getting edgier.
54'
Sauerbrunn is bleeding from her forehead at midfield.
Van de donk collides with her going for a header and Sauerbrunn falls to her knees as the Dutch push upfield. The referee, Stephanie Frappart of France, has missed it, and only belatedly blows her whistle after the attack falters.
Sauerbrunn, the U.S. center back, is pressing gauze about her right eyebrow as she goes off. But the Americans are short-handed while this gets sorted.
52'
Dunn pinches in and takes a (wide-of-the-mark) whack.
Remember, Dunn plays forward for her club team, the North Carolina Courage, but that shot — cutting in from the sideline after Rapinoe got stuck — felt like a let's-try-something-different moment. It wasn't close, but if you're the U.S., you can't start settling yet.
46'
U.S. sub: O'Hara off, Krieger on
It wasn't a precaution: That was a result of the head-to-head collision right before the half. Krieger is the best sub you can have if you're Jill Ellis; she was a key figure on the 2015 team, and will be used to this stage. This is her third World Cup final, in fact.
No changes for the Netherlands.
Halftime II
Ali Krieger is warming up, but that may just be a precaution.
O'Hara's head-to-head collision merits playing it safe if she can't continue.
HALFTIME
The whistle blows and, phew, we take a break.
The Netherlands will be heartened by those first 45 minutes: they took everything the United States could throw at them and kept the ball out of the net. That's a positive. They even created a few chances, though none of them seemed truly dangerous.
As for the United States, they can be 1. heartened by their pressure and 2. frustrated by their inability to turn it into anything on the scoreboard. The U.S. created the best chances of the first half, and it will get more. One has the sense that if they get one goal, they might get more.
One also has the sense that the Dutch will be emboldened as long as this remains scoreless. Remember, they have scored 9 of their 11 goals in the World Cup after halftime. They are grinders in the best possible sense, and while they admitted going in they were the underdogs, every minute this stays tied helps their confidence.
45' + 1
A scary head-to-head collision for O'Hara and Martens
They rise for a header and OUCH! A serious clanging of heads leaves O'Hara on her back and Martens on her side. Neither is moving.
Both players are up fast, and neither — especially O'Hara — wants to go off as required when the trainers come on.
41'
YELLOW CARD for Dahlkemper
The U.S. will be fuming there. Lavelle was hauled down at the top of the area, but the French referee lets play continue and seconds later Dahlkemper gets a yellow for a collision with Beerensteyn at the other end.
Dangerous free kick coming for the Netherlands ….
40'
MORGAN again! Even closer this time
Morgan isn't invisible anymore: she collects at the top of the area and it takes every inch of the goalkeeper's fingertips to push it wide. Wow. What a shot.
38'
Two close calls for the U.S.!!!
A Mewis header from point-blank range is deflected at the last moment by van Veenendaal. The U.S. recycles the chance, for another Rapinoe cross, and Morgan meets it at the near post!! But her stop hits van Veenendaal, and she scrambles to stabs it away with her toe. It hits the post gently and rolls right back into her waiting arms.
That. Was. Close.
The U.S. has really turned up the heat in the last two minutes.
34'
Morgan has been invisible, and that's not good.
The U.S. needs to get her in the game, if only to keep the Dutch center backs honest. The American forwards are wandering a bit now — Morgan dropping back, Mewis pushing forward, even ahead of Rapinoe, Heath coming back for balls. They're trying to solve this puzzle, but the Netherlands isn't giving them anything.
30'
Sauerbrunn needs a breather. Hmmmmm….
Worth watching, but she went off for a second there. Back on now.
The U.S. is pushing Dunn and O'Hara forward quite a bit now, to add to the heat they want to put the Netherlands under. But that means Sauerbrunn and Dahlkemper need to be perfect if the Dutch break out. Beerensteyn and Miedema have taken turns in the extreme forward role, and if they get free, the Americans could be in trouble.
28'
Lavelle stings the goalkeeper's gloves!!!!
A corner falls to Lavelle and she reaches back and RIPS a shot that hits van Veenendaal right in the mitts as she dives! Best chance of the game, but she stood up to it.
26'
Naeher has to rush out to save the day!
The U.S. lets a long ball run toward Naeher, who very quickly realizes she's going to need to win a footrace with Beerensteyn to get to it. She sprints out and whales the ball away with her right foot, but that could have been disastrous.
24'
Pressure up the middle; less of it outside
The United States is pressing the center quite a bit in the first half, trying to play balls ahead of its forwards and try to get the Dutch defense backtracking. But it's not working, and it might be worth exploring something the Americans are very good at, too: stretching defenses by playing balls wide in midfield and up front, and then driving crosses into the spaces created by that stretching.
20'
Scary moment for the U.S. at the back
The Netherlands wins the ball in midfield and, after a stop and start exchange, reaches the top of the U.S. penalty area. The attack is broken up there, but worth noting Crystal Dunn got pulled inside by the threat, leaving an open player behind her on the wing. She has done that often in this World Cup and has avoided being punished so far. But it only takes one …..
13'
The Netherlands has survived the early pressure.
Rory Smith checks in:
Two things will please the Dutch about this game so far: one is that we have made it 13 minutes in and the United States has not yet scored: a fast start has been a characteristic of American games so far in this tournament. If the Netherlands can extend that to — say — 20 minutes, then we will have a game on our hands.
The second is that they are matching their opponents physically. If the Netherlands was not such a refined soccer nation, associated with art and beauty and all that is pure about the game, you would say that they have resolved to try to rough the Americans up a little bit.
10'
YELLOW CARD for Spitse of the Netherlands
She slid in late on Lavelle; no play on the ball, and a deserved yellow. But she'll have to be careful now.
So will the Dutch, as Heath lines up over the ensuing free kick.
8'
More signals of intent from the U.S.
A long Rapinoe lead ball to Heath rolls out over the end line, but it's a sign of what the Americans are trying to do: drive at the Netherlands back line, make them backpedal, force the pressure on them. It's been their game plan, but if the Netherlands can hold off for a few more minutes, they will have done better than every U.S. opponent so far. The United States has scored at least once in the first 12 minutes of every match in this World Cup.
4'
A Dutch counter … is wasted
The Netherlands catches the United States and rushes up on the left. But a switching ball to change the point of attack sails aimlessly out of bounds for a throw. That looked like nerves, or excitement, but wasting chances like that is something the Dutch cannot afford to do often.
The U.S. counters quickly soon after, with Dahlkemper leading Heath with a long deep ball up the right channel. Heath's cross creates a bit of a frantic moment for the Dutch back line, but they clear eventually.
1'
The U.S. kicks off and pushes immediately
That's not unexpected, but the Dutch will need to be on guard. At the moment even O'Hara and Dunn have pushed into the attack. It's a sign of confidence if anything.
An American Invasion in Lyon: Rory Smith checks in
Via Rory Smith of The Times, inside the Stade de Lyon:
It is quite hard to underestimate the scale of the American takeover of Lyon: this morning, certainly, there was no street that did not contain at least one person carrying the Stars and Stripes, or draping it over their shoulders, or wearing it on their pants.
On the trams streaming out of Lyon toward the stadium, American fans outnumbered the Dutch by some considerable order of magnitude: three to one? Four to one? Five? Given that the Netherlands is, famously, quite a lot closer to France than the United States, and given that the Dutch generally travel in vast quantities, that they should be in such a minority is testament to the pulling power of this United States team.
In the stadium, Jill Ellis's players will feel they have home advantage, even on this side of the Atlantic. There is one bank of Dutch fans, in that vibrant orange, but most of the rest of the stands are dominated by Americans. The players were roared from the field when their warm-up session ended; each name was cheered when the starting lineup was read out, and none more so than Megan Rapinoe, the captain, and the standard-bearer for this squad. That says a lot, too, about the team and its fans and the bond between them: her unapologetic activism, her outspokenness, makes her more popular, not less.
The starting lineups are out: Rapinoe returns
United States starting lineup: Alyssa Naeher; Crystal Dunn, Becky Sauerbrunn, Abby Dahlkemper, Kelley O'Hara; Sam Mewis, Julie Ertz, Rose Lavelle; Megan Rapinoe, Alex Morgan, Tobin Heath
That's hardly a surprise: it would have taken some heavy chains to keep Rapinoe on the bench for this one. The bigger news, arguably, is that Rose Lavelle, who left the semifinal against England mouthing "It's my hamstring," has been declared fit to start. She has been the driving force behind the Americans' attack throughout the tournament and would have been sorely missed.
Netherlands lineup: Martens (foot) is good to go
Netherlands starting lineup: Sari van Veenendaal; Desiree Van Lunteren, Anouk Dekker, Stefanie Van der Gragt, Dominique Bloodworth; Jackie Groenen, Danielle van de Donk, Sherida Spitse; Lineth Beerensteyn, Vivianne Miedema, Lieke Martens
That is the biggest question for Sarina Wiegman answered, too: Martens starts. Let's see if she can be effective.
Do not underestimate the Dutch today. They have an excellent midfield and two of the world's more dangerous attackers in Miedema and Martens. They also are the reigning European champion, and they believe (correctly) they have earned their title shot. Gritty and resilient, they have shown a knack for waiting teams out and scoring late goals, and they surprised some by holding off a Japan team that seemed sure to beat them in the round of 16. Yes, it will take a Herculean effort. But they are good enough to win this.
What can we expect today?
Our World Cup final preview is here, and in it we make the case for each team to prevail. (While the United States is favored, remember that journalists root for good stories, not specific results.)
Once the game kicks off, there are a few things to watch for that may give you an early hint of how the match might go:
The United States has scored early in every one of its games at the World Cup — in the first 12 minutes to be exact. Look for the Americans to come out with their foot on the gas again today. If that pressure turns into an early goal, and if the Netherlands can't respond (or at least fight out from under it), it could be an early knockout blow for a Dutch team that is making its first appearance in the World Cup final.

The Dutch like possession, and the United States has seemed willing to concede it at times, especially in the second half of matches it is leading. Having the ball could give the Dutch a welcome sense of control over matters early, and that could be important. But the United States also could invite danger if it grabs a lead and then decides to sit back and guard it too early.
Read our full preview here.
Soccer Sunday: Good thing or bad thing?
Sunday is a tremendous day if you're a soccer fan. A Women's World Cup final. A South American championship with host Brazil facing Peru in the Copa América final. A United States-Mexico staredown in the Concacaf Gold Cup final in Chicago.
Not everyone, of course, is happy about that. That scheduling bounty/disaster (depending on one's point of view) was created long ago; men's officials claimed it was merely an oversight, a "clerical error," which says a lot about how some who run the sport, and the television networks who partner with them, value the women's game.
Rapinoe continued to assail the collision of finals during a news conference on Friday.
"That's terrible scheduling for everyone," she said, adding, "It's a terrible idea to put everything on the same day, in every way."
She rejected apologies from FIFA and the other confederations that the scheduling had been a mere "mistake," saying it was just a reflection of the way women's soccer is treated more generally by global soccer authorities. Women, she said, deserved at least one day of their own.
"This is the World Cup final," she said. "This is cancel-everything day."
Winning and the White House
In her final prematch interaction with reporters on Saturday, Megan Rapinoe was asked how many United States players would visit the White House after the World Cup now that President Trump has extended an invitation to the team "win or lose."
Like her teammate Alex Morgan, Rapinoe noted that the United States' priority was to win the trophy first. (Morgan said this week that the call on a White House visit would be a team decision.) But, like Morgan, who told reporters Friday that "you guys know the answer to the question anyways," Rapinoe did not backtrack from her earlier position that she would not be part of a White House trip to see Mr. Trump under any circumstances.
Source link Sports