They Bonded Over Caramel Apple Pie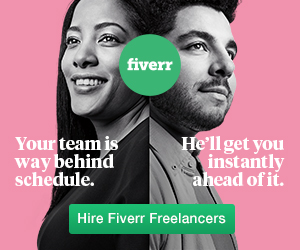 Yashreeka Zehra Huq and Elika Ruth Cokely were married June 7. Ezinne M. Okpo, the mutual friend who introduced the couple, officiated at the Green Building in Brooklyn, having become a Universal Life minister for this event. On June 9, Maheen Kaleem, another friend, is to lead a ceremony incorporating Bangladeshi traditions at the W Loft, also in Brooklyn.
Ms. Huq (left), 34, is an associate in the Manhattan office of Fenwick & West, a law firm. She graduated from Georgetown and received a law degree from Northwestern.
She is the daughter of Yasmeen Huq and Yameen Huq of Rapid City, S.D.
Ms. Cokely, 31, is an audiologist specializing in hearing and balance disorders in the Manhattan office of HearUSA, an audiological services company. She graduated from the University of Texas, San Antonio, and received a doctoral degree in audiology from the University of Texas, Dallas.
She is a daughter of Carol G. Cokely and Jeffrey A. Cokely of Denton, Tex.
The couple initially met at an impromptu L.G.B.T.Q. Pride party that Ms. Huq gave in 2015. A mutual friend sent Ms. Huq an email chain also inviting people Ms. Huq didn't know, and Ms. Huq, curious about who might also show up at her apartment, looked up all the people who were copied in the email.
"So I could know how cute I needed to look for my own party," she said.
When she found Ms. Cokely, she said, "I remember my stomach dropping." she said. At the time, she was single and enjoying it, but she thought: "Oh no! This is trouble."
The night of the party, Ms. Huq said, "I do remember offering Elika a beer at least 5,000 times, because it's the only thing I would allow myself to say to her."
A few months later, they met again at a card party, and Ms. Cokely at that point knew that Ms. Huq was interested. "That's when I found out she had a crush on me, and being who I am, I just flirted with her all night," Ms. Cokely said.
"She is the most caring, considerate, open-minded human being I have ever met and she is, for lack of better words, ride or die," Ms. Cokely added. "She's by your side no matter what."
Ms. Huq, still trying to hold onto being single, said, "It felt like magnets being pulled together, and I was just trying to run away because I didn't think being with someone was right for me."
Even so, the night of the card party, Ms. Huq brought along a secret weapon: a caramel apple pie. "I needed to get her a very good piece of pie," Ms. Huq said. "She just needs to know this one thing. I was like, you know, it's like a security deposit."
And, soon enough, her investment paid off.
In early October, Ms. Cokely went apple picking with an aunt and then sent Ms. Huq a Facebook message asking for the caramel apple pie recipe.
Ms. Huq intuited from the fact that Ms. Cokely sent email and phone number that perhaps there was more to the overture, as the Facebook message would certainly have been adequate for the simple exchange of the recipe.
The couple soon found that they both had complementary interests in the kitchen in common too.
"She's an incredible cook, and actually makes me lunch every day, which is the cutest thing in the world," Ms. Huq said. "She cooks and I bake and that makes us very compatible!"
Source link LifeStyle