Texans vs. Chiefs Live Score: Chiefs Get on the Board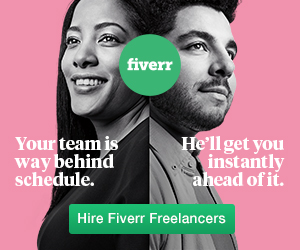 These two quarterbacks are forever linked.
In 2016, Deshaun Watson, then the quarterback of the Clemson Tigers, led his team to a national championship. Patrick Mahomes, meanwhile, put up video game numbers for Kliff Kingsbury at Texas Tech. When the draft came around, the Chiefs, who had the No. 10 pick, took a close look at both quarterbacks and decided on Mahomes. Two picks later, the Texans traded up and chose Watson. Needless to say, both teams have been happy with their decisions ever since.
Mahomes won the N.F.L.'s Most Valuable Player Award last season, and had a strong second half this year after an injury and some inconsistency ruined the middle of his year. Watson has not reached the same heights, but that is mostly a function of inferior teammates, as he demonstrated in the wild-card round that he is capable of extraordinary things. In their lone matchup as starters, which came this season in Week 6, Watson finished on top, with 280 passing yards, 42 rushing yards and three total touchdowns in Houston's 31-24 victory.
Rebuilding the Chiefs' defense paid dividends.
The Chiefs pulled off quite a feat by giving up several of the more productive members of last season's awful defense, and getting significantly better as a team. Gone were Dee Ford, who was second on the team in sacks, and Justin Houston, who was third. And while his time as a great player seemed to have passed, safety Eric Berry's departure had to have been emotional, as he was only a few seasons removed from being one of the best players in the N.F.L. at his position. The team instead invested wisely in safety Tyrann Mathieu and defensive end Frank Clark, both of whom were key factors in improving the team from 24th in scoring defense last year (26.3 points per game) to seventh (19.3). This season, a win in Week 17 over the Chargers came at a large cost, however, as rookie safety Juan Thornhill was lost to a torn anterior cruciate ligament. He will be replaced by Armani Watts.
Who will lead Kansas City in rushing?
The Chiefs can count on production from Mahomes and the passing game, but figuring out the team's running situation on a week-to-week basis can be difficult. After cutting ties with Kareem Hunt following the release of a video in which the running back assaulted a woman, the team tried to split things up between backs Damien Williams and LeSean McCoy, to mixed results. Kansas City surpassed 100 rushing yards in just seven games, and did not break 150 until the final game of the regular season, when Williams personally torched the Los Angeles Chargers with 124 yards and two touchdowns on just 12 carries. The end result, though, was a season in which the Chiefs, who ranked 24th in the N.F.L. in rushing, did not have a player break 500 rushing yards for the year. Houston, however, presents an opportunity to mix things up. The Texans are ranked 26th in the N.F.L. in pass defense efficiency, according to Football Outsiders, and 22nd in run defense efficiency. If Houston tries to cheat against the pass, Williams or McCoy can presumably make them pay for it.
Texans' health is improving.
Houston got a huge boost in the wild-card round from the return of defensive end J.J. Watt, who came off injured reserve from a torn pectoral muscle and recorded a sack in the Texans' win over Buffalo. A similar boost could come this week from wide receiver Will Fuller, who has missed Houston's last two games with a groin injury. Fuller can be frustratingly inconsistent, but even on an off-day he provides a monumental distraction for any team trying to lock down DeAndre Hopkins in coverage.
Source link Sports