Stories From the Neighborhood, Then Goose Bumps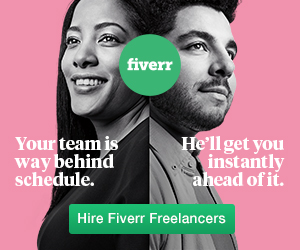 Kelly Hayes and John Nordstrom had crossed paths countless times since they were children, but it was only about two years ago that they finally connected.
Both had grown up in Middletown, N.J., their homes only 10 minutes apart. And they had a mutual friend, although they were never in that friend's company together.
"She was John's childhood friend, and is in my birthday party pictures as a little girl," Ms. Hayes said. "She lived across the street from my grandparents."
Ms. Hayes, now 36, and Mr. Nordstrom, 38, also both attended Middletown High School South in Middletown, N.J. He was a year ahead of her, and despite walking through the same hallways every day, the two somehow never met.
"Looking back, you would think that Kelly and I would have at least heard of each other," Mr. Nordstrom said. "It's kind of strange."
Ms. Hayes, a pharmaceuticals saleswoman in the cardiology field, married in July 2011. She and her husband lived in a townhouse in Tinton Falls, N.J., where Ms. Hayes met Mary Curtis and Bill Carlone, an older couple who lived next door. They treated Ms. Hayes as if she were family. "We spent many happy hours on our adjoining back patios," Ms. Hayes said. "Life was good."
Around the same time, Mr. Nordstrom, who works in the financial services industry, specializing in hedge fund administration, had moved to San Diego for a relationship that lasted only six months. He eventually returned to the East Coast to live in Red Bank, N.J. "It was a time when most of my friends were getting married and having children," he said, "and I wasn't so sure if New Jersey was the right fit for me in terms of my future."
By the spring of 2015, the good life for Ms. Hayes was ending. She was getting divorced, and her neighbors were experiencing major health issues. "Bill was battling pancreatic cancer and Mary was in the hospital and rehabilitation center recovering from some sort of cardiac-related issues," Ms. Hayes said. "As I'm packing up my house, Bill's health was really deteriorating and Mary could not care for him because of her own health problems.
"I began checking in on Bill," she continued. "I made him dinner, walked his dog, Jimmy, and took him to chemo appointments."
Mr. Carlone died in August 2015, three months after Ms. Hayes, who still keeps in touch with Ms. Curtis, moved to an apartment in Asbury Park, N.J.
Ms. Hayes says she tried online dating and went on about 30 first dates "that just didn't seem like a fit or connection, which was probably just me not being ready for a real relationship."
Despite these frustrations, Ms. Hayes said she "soon began loving the life I had never expected to live."
In July 2017, Ms. Hayes was encouraged by her best friend, Erin Krusius, to set up another online dating profile. "I was hesitant and didn't want to play the games," she said. "But Erin had met her husband, Justin, online and it seemed to be the way people meet these days."
She joined Match and Bumble, and within the first day or two, received many matches. "One stood out," she said, "John from Red Bank."
Ms. Hayes and Mr. Nordstrom immediately clicked.
"She seemed so sincere, so sweet and down to earth, it was almost too good to be true, " Mr. Nordstrom said. "Though we had just met, I could honestly see us being together."
They were soon dating. On their third date — at a beach bar in Asbury Park, their toes in the sand — they shared a conversation that gave them both goose bumps.
Ms. Hayes had not yet told Mr. Nordstrom about her divorce, but when she finally did he replied, "I already knew that."
More than a bit confused, Ms. Hayes, who said her social media accounts were "set to super private," asked Mr. Nordstrom how he knew that information.
Mr. Nordstrom told her that one night after they had connected on Bumble and began chatting, but before they met in person, he had visited his best friend, a man named Chris, who asked Mr. Nordstrom if he was dating anyone.
"No, but I'm talking to this one girl Kelly that seems really down to earth," Mr. Nordstrom replied.
When Mr. Nordstrom produced a photo of Ms. Hayes, Chris Carlone said, "I know her! She took care of my dad."
Both Ms. Hayes and Mr. Nordstrom were stunned. "Timing is everything," Ms. Hayes said. "John and I were inseparable from that point forward, and the more we learned about each other, the deeper in love we fell."
"He is the most amazing soul I have ever met," she added. "We love, understand, support and most of all, have a deep respect for each other."
A few weeks after the Chris Carlone revelation, Ms. Hayes and Mr. Nordstrom had another goose-bump moment. Both were enjoying another conversation in which he told her that growing up, he lived next door to an older couple and often played baseball on their front lawn.
Then one day, when he was 7, he said, he hit a ball that went crashing through the couple's front window, and his mother made him apologize and offer to pay to replace the shattered glass.
As Mr. Nordstrom told the story, he described the older gentleman as sweet and mild mannered and having to breathe with an portable oxygen tank.
Ms. Hayes asked what street this couple had lived on, and when Mr. Nordstrom said "11th Street, in the Belford section of Middletown," she told him that the man with the oxygen tank was her grandfather.
"As it turned out, John lived next door to my grandparents for 11 years, and we never ran into each other," Ms. Hayes said. "That left no doubt in our minds that we were put on this earth to be together."
They continued dating, and Mr. Nordstrom said he came to "feel a level of trust and comfort with Kelly that I had never come close to feeling before."
His mother, Patricia Nordstrom, said she felt that same level of comfort when Ms. Hayes began dating her son.
"I knew from Day 1, when Kelly walked into his life, that this was it for John," she said. "I have never seen him that happy with any other woman."
Ms. Hayes and Mr. Nordstrom were sailing along until February 2018, when doctors discovered a rare tumor in Ms. Hayes's head that needed to be removed. Doctors had warned that the surgery she needed could threaten her facial nerve and result in "a droopy smile."
Mr. Nordstrom stood by her side during the surgery, which was a success, and for weeks after, until Ms. Hayes was firmly back on her feet again — without a droopy smile.
The couple moved into an apartment together in Neptune, N.J., in May 2018, and Mr. Nordstrom proposed that November in their kitchen. "It was low-key and perfect, totally us," Ms. Hayes said. "I have a lot to smile about these days."
They were married Sept. 27 at the Huisman Gazebo in Belmar, N.J., beneath a bright sun that shined a light on Silver Lake, which served as a backdrop for the ceremony. Taylor Pavilion could be seen in the distance along Belmar's spectacular oceanfront, where beachgoers enjoyed the last vestiges of summer. The reception followed later that evening at Porta, an events space in Asbury Park.
"John has not had a bad day since he met Kelly," said Mr. Nordstrom's father, John Nordstrom, as tears began to fall behind his dark sunglasses.
Brenda Hayes, the bride's mother, said that her daughter "was always leery after her divorce."
"But the moment John came along, you could see a huge difference come over her," she said. "She was suddenly at ease and very relaxed and so very happy because she knew he truly loved her and cared about her."
The couple were soon standing before the Rev. Dr. Robert Jani, a Universal Life minister, as well as 11 family members and Ben, who served as best dog.
"By divine intervention or the alignment of the planets or by God's amazing grace or just by really good luck, we are here today," Mr. Jani said, "and so the magic begins."
---
ON THIS DAY
When Sept. 27, 2019
Where Huisman Gazebo, Belmar, N.J.
Wedding Attire The bride wore an ivory dress from Tadashi Shoji, along with her great-grandmother's pearls that had been restrung into a bracelet as a wedding gift from her mother. The groom donned a gray three-piece suit and custom cuff links with a compass and their wedding ceremony coordinates engraved, a gift from the bride.
Sunflowers in Bloom Guests received packets of sunflower seeds to plant. Sunflowers are meaningful to the couple — it was the first flower that the groom bought for the bride, not knowing it was her favorite.
First Dance The couple chose "Someone Like You," by Van Morrison, for their first dance. The song was played live by the Pour Boys, a New Jersey band.
Father Knows Best "I'm a people person, and I have a very good feel for John, he's very sincere," said Stephen Hayes, the bride's father. "This is Kelly's second time around, and I think it will be a charm."
Continue following our fashion and lifestyle coverage on Facebook (Styles and Modern Love), Twitter (Styles, Fashion and Weddings) and Instagram.
Source link LifeStyle