Stocks Fall as China's Response to U.S. Tariffs Stokes Economic Anxiety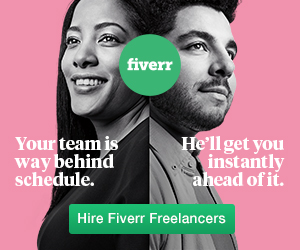 Investors are dealing with a painful new reality: The trade war between the United States and China could last indefinitely.
The anxiety caused by that realization rippled through the stock markets on Monday, and the S&P 500 suffered its steepest daily drop in months after China said it would increase tariffs on nearly $60 billion of American-made goods in response to a similar move last week by the Trump administration.
The American stock benchmark fell 2.4 percent, pushing its losses for the month above 4.5 percent.
Shares in trade-sensitive sectors like agriculture, semiconductors and industrials were particularly hard hit. Bonds and commodities, too, flashed warnings of a slowdown.
The recent stock losses ended a recent calm that had settled over Wall Street. For months, investors assumed that the trade war, a major hazard for the global economy, would end soon. Just weeks ago, the S&P 500 reached a record.
Investors are now acutely focused on the daily trade twists, and the fallout in the financial markets has been swift. Shares of companies with significant exposure to China have fared especially badly in the past week.
On Monday, Apple, which counts China as a major market for the sale of its iPhone and other devices and leans heavily on Chinese suppliers to produce them, fell nearly 6 percent. Boeing, one of the largest exporters in the United States dropped almost 5 percent. Wynn Resorts, which is heavily reliant on casino operations in Macau that cater to gamblers from mainland China, fell about 6 percent.
[Read more about China's response to the Trump administration's tariffs here.]
As stocks have wobbled over the past week, some analysts have argued that a decline was long overdue for a market that soared in the first four months of the year. There was a shift after President Trump expressed frustration over the state of trade talks between the world's two largest economies. On Friday, Mr. Trump raised tariffs on $200 billion worth of Chinese-made goods.
But signs of economic worry also emerged in other financial markets on Monday. The price of Treasury bonds rose, as investors sought the safety of government securities. Prices for soybeans and copper, both of which are sensitive to global growth and trade, dropped. Interest rates rose in corporate bond markets, an indication that investors were seeking higher premiums in response to the increased economic risks of a worsening trade fight.
"This would essentially be another thorn in the global economy's side," said Gregory Daco, chief U.S. economist at consulting firm Oxford Economics.
Although the global economy continues to expand, the pace of growth has slowed in much of the world in recent months. On April 9, the International Monetary Fund reduced its growth forecast for 2019 to 3.3 percent, which would be among the slowest annual paces in the past decade. In adjusting its forecast, the fund cited, in part, the tensions between China and the United States. It also said it expected about 70 percent of the global economy to slow this year.
Stocks in Europe added to earlier losses in afternoon trade on Monday, with the CAC 40 index in France and the Dax in Germany both down by more than 1 percent.
In Asia, where trading ended before Beijing's tariff announcement, the Shanghai Composite Index fell 1.2 percent, and the Shenzhen Composite Index fell 1.1 percent. In South Korea, the Kospi index fell 1.4 percent, Taiwan's Taiex index fell by a similar amount and Japan's Nikkei 225 index lost 0.7 percent.
Source link Business