Steps How to Become a Bail Bondsman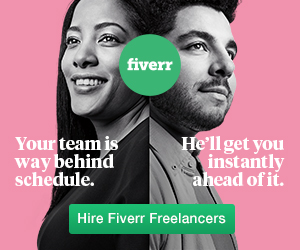 Becoming a bail bondsman is a very good idea if you want to establish your own business. Plus, being able to help people that are facing trial avoid jail time is a great perk. Which is why many people consider the idea of becoming a bail bondsman. Establishing such a business can be a good option in the states where you are allowed to do such a thing. So you have to wonder, how can you become a bail bondsman? It all comes down to a few important steps.
Understand the state regulations
Before you become a bail bondsman, you have to see whether your state allows you to have such a business. Some states like Wisconsin, Kentucky and Illinois won't allow it. Others like Georgia and Texas has special guidelines. So it all com
es down to a per-state basis, which means documentation is needed before you go forward.
Complete any pre-licensing courses and requirements
Every state will have its own license requirements, but you will have to go through a few courses. Make sure that you study as much as possible about being a bail bondsman, what your duties are, how you can obey the law properly and so on. Depending on the state you might even have to take a written examination, so try to keep that in mind.
Apply for the bail bondsman license
After you passed the examination you will be able to apply for your license. Make sure that you submit an application with the State Department of Insurance and pay a fee for it.
Establish a bail bondsman business
There are multiple options here, you can try to create this business on your own, or you can join an existing bail bonds company. If you work on your own, you can get some financial partners to help you get started. When you go on your own, you need a separate license, incorporation and a surety bond among others.
Continue your education
You will have to renew your license and some states actually require at least 6 hours of education for every bail bondsman per year. These are requirements that change as you can imagine. But that's the most important aspect here, you need to be prepared for everything and you have to make sure that you can continue your education even if you already have your license. It will make it easy to understand the industry and any challenges that arise.
Becoming a bail bondsman is not very difficult, but it does require hard work and commitment. It's a great business with amazing benefits and a huge potential. There are obvious challenges coming along the way, but if you commit to them you will find that nothing is impossible. Make sure that you focus on growth once you establish your bail bondsman business and be very transparent and fair with customers. Once you do that, you will establish a great brand, with more and more people that need such a service choosing you to fulfill their requirements!
The post Steps How to Become a Bail Bondsman appeared first on Bigtime Daily.
Source link LifeStyle