Shopping for Rocking Chairs – The New York Times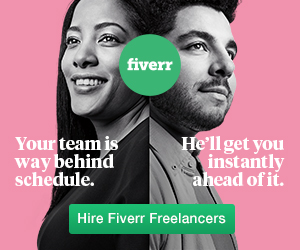 With its promise of gentle movement and relaxation, a well-designed rocking chair can be a source of comfort in trying times.
"Rocking chairs have always offered a way to be soothed," said Susan Ferrier, an interior designer based in Atlanta. "They function almost as stress relief."
Because of their laid-back appeal, rocking chairs usually work best in casual spaces rather than formal ones. "We usually have them in family rooms, dens, lounges," Ms. Ferrier said. "Anyplace where you're watching television or reading." (Or in nurseries, of course.)
And as most rocking chairs are fairly light — both visually and physically — they are also very versatile.
"They're not a grounding piece of furniture" — like a heavy upholstered armchair, for example — Ms. Ferrier said. "Usually, you can pick them up and move them around. They allow the room to be easily reconfigured to suit different activities."
---
Do you have enough space for a rocking chair? "The first thing you have to think about is the footprint" of the chair, Ms. Ferrier said. "Because they move, you have to have a large, clear area so that you don't start knocking things over."

Is an upholstered chair preferable? "Upholstered rocking chairs are more for nurseries," Ms. Ferrier said. And "with a cushion, some of the harder chairs can be just as comfortable."

Is it better to have one or two? For indoor rockers, Ms. Ferrier said, "I usually stick with a single," as two often take up too much space. "Pairs are good outside."
---
GT Rocker
Gus Modern rocking chair with upholstered cushions on a steel frame
$1,150 at Lumens: 844-312-6589 or lumens.com
---
Mademoiselle Rocking Chair
Lacquered rocking chair designed by Ilmari Tapiovaara for Artek in 1956
$1,835 at Design Public: 833-564-7965 or designpublic.com
---
Mater Rocker
Oak and leather rocker designed by Shawn Place for Mater
$3,000 at Fair: 212-352-9615 or fair-design.com
---
Nanny Rocker
Rattan rocking chair designed by Nanna Ditzel for Sika Design in 1969
$1,199 at Horne: 877-404-6763 or shophorne.com
---
New Gloucester Rocker
Rocking chair designed by Tom Moser in 1984, available in cherry or walnut, with ash spindles
From $1,900 at Thos. Moser: 800-862-1973 or thosmoser.com
---
For weekly email updates on residential real estate news, sign up here. Follow us on Twitter: @nytrealestate.
Source link LifeStyle