Recent Commercial Real Estate Transactions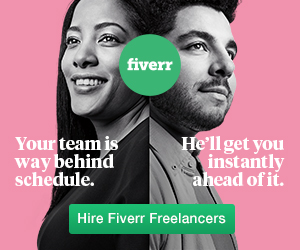 Recent Sale
$11.5 MILLION
3540 Decatur Avenue (between 211th Street and East Gun Hill Road)
The Bronx
This six-story, 67,000-square-foot building in the Norwood neighborhood was constructed in 1962. It is next to the Woodlawn Cemetery and includes 66 residential units: seven studio apartments, 47 one-bedroom units and 12 two-bedroom units.
Buyer: Zeqe Mehmetaj
Seller: Richard Laubsh
Brokers: Zachary Fuchs and Sasha Berg of GFI Realty Services
Recent Lease
$41/SQ. FT.
$26,650 approximate annual rent
64-17 Central Avenue (between 64th Place and Cypress Hills Street)
Queens
Ztylez Studio, a hair salon, signed a five-year lease for a 650-square-foot storefront unit in a single-story building in the Ridgewood neighborhood. The building is also home to a carwash, which has retail space and a detailing garage. The building was constructed in 1931 and has a total of 3,900 square feet. The lease includes an option to renew for an additional five years. The space was formerly a juice bar.
Tenant: Ztylez Studio
Landlord: New Central Car Wash
Broker: Martin DuPain of Bond New York
Recent Lease
$65/SQ. FT.
$52,000 approximate annual rent
39 West 32nd Street (between Fifth Avenue and Avenue of the Americas)
Manhattan
Lash L'Amour, a custom eyelash-extension company, signed a lease for an 800-square-foot space in Koreatown. The company will use part of the third floor of the 16-story building for offices. Other tenants of the building, which was constructed in 1912, include a hair salon and a jewelry store.
Tenant: Lash L'Amour
Landlord: Teresharan Realty
Brokers: David Levy, Brett Maslin and Matthew Raphan of Adams & Company
For Sale
$9 MILLION
4521 Third Avenue (at 183rd Street)
The Bronx
This 22,345-square-foot, five-story building in the Belmont neighborhood includes 140 feet of wraparound frontage and is across the street from St. Barnabas Hospital. It includes 32 suitelike hotel units, all vacant. Four are two-bedroom, 20 are one-bedroom and eight are studios. The building also has three retail units, occupied by a Dunkin', Deliland and a dental office. It also has a basement, which can be used for offices. The building can be delivered vacant.
Seller: Eh & Hd 183rd Realty
Brokers: Jonathan Squires, Michael Fioravanti, Josh Neustadter, Addison Berniker and Shayne Soltan of Cushman & Wakefield
Source link Business