Nationals Win Their First World Series With One Last Rally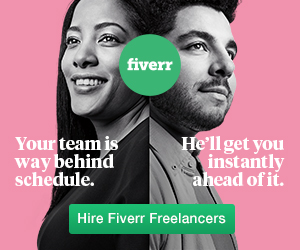 HOUSTON — During the worst part of the Washington Nationals' season, when they were playing terrible baseball and had lost 31 of their first 50 games amid speculation that the manager would be fired and several players traded, the team held a meeting in the coaches' conference room at Nationals Park.
Several people spoke up to reinforce the idea that, although the team looked awful in every aspect of the game, they still had enough talent on a veteran roster, and enough time, to transform the season into something special. For some, it was the turning point in what became a wild, unexpected championship season.
"I remember guys saying, 'We can do this'" said Kevin Long, the Nationals hitting coach. "'And it will be the greatest accomplishment of our lives when we get this figured out and we are world champions.'"
Somehow, roughly five months later, those same Nationals had actually done it: Converting all the disappointment and rumors into champagne, beer showers and a glimmering trophy.
It came to fruition in front of a stunned crowd at Minute Maid Park in Houston on Wednesday night, where the Nationals beat the Astros, 6-2, in Game 7 of the World Series to claim the franchise's first title.
The Nationals also became the first major league team from Washington to win the World Series since the Senators did it in 1924, with players such as Goose Goslin, Firpo Marberry and Walter "Big Train" Johnson.
This team, which has no direct lineage to that Senators franchise, did it with stars like Stephen Strasburg, who was named the most valuable player of the Series for his wins in Game 2 and Game 6, and Max Scherzer, the Game 7 starter who could not lift his arm on Sunday because of back and neck spasms but recovered to produce a gutsy performance on Wednesday.
They also relied on key position players like Anthony Rendon, the Houston native who opened the Nationals' scoring with his seventh-inning home run off an otherwise exceptional Zack Greinke; Juan Soto, who turned 21 on Friday and hit three home runs during the Series; and 36-year-old Howie Kendrick, whose two-run homer off Will Harris in the seventh inning wiped away a 2-1 Houston advantage and gave the Nationals the lead for good.
"It's tough enough to win in this league," said Mike Rizzo, the Washington general manager who built this roster. "But to win the world championship, your stars have got to be stars, and our stars were stars in these playoffs."
Patrick Corbin, a starting pitcher who was acquired in the off-season via free agency, was thrust into a relief role and threw three scoreless innings before Nationals Manager Dave Martinez handed the ball to Daniel Hudson for the final three outs.
Hudson completed the Nationals' remarkable story line when he struck out Michael Brantley for the final out. Catcher Yan Gomes punched the air and tossed his face mask aside to commemorate the moment, and the rest of the Nationals players poured out of the dugout and the bullpen.
Most of the orange-clad spectators at the park watched in silence as the team with the oldest regular-season roster celebrated in on the infield grass in front of them.
"There's a bunch of guys over 30 years old," said the 33-year-old reliever Sean Doolittle. "And according to the smartest people in the room, you can't win games like that any more. You need young, athletic, controllable talent. We're really proud that we're the oldest team in baseball that just won the World Series. Let the viejos play, baby."
The Nationals have carried a reputation as a team that relies on more traditional methods of player development, scouting and on-field tactics, though they have modernized their approach in recent years. The Astros, in contrast, have long been at the forefront of the analytics revolution in baseball, using a data-driven approach to a powerhouse.
Houston captured the World Series in 2017, and has won 100 games three years in a row, including a major league-high 107 this year, which gave them home-field advantage throughout the playoffs. That advantage, though, meant little in a World Series in which every game was won by the visiting team.
"It feels really bad," said A.J. Hinch, the Astros manager. "This is going to sting for a really long time, and it should. But when the dust settles, we'll be very proud of the season we had, albeit one win short."
Doolittle called the victory the ultimate team win, typical of what the Nationals did all season when they were at their best. Rendon's home run broke the ice, and Kendrick's blast changed the complexion of the game. According to catcher Kurt Suzuki, Kendrick was angered in Game 4 in Washington because of Harris's reaction after striking out Kendrick.
"This guy punched out Howie at home, screamed, stared at our dugout," Suzuki said. "Howie never forgot that. I said, 'Boys, Howie remembers this, watch.' We couldn't have scripted it any better."
Hinch said he removed Greinke in the seventh inning, even though he had only given up two hits, because he thought he had reached his limit for the night.
Gerrit Cole, one of the Astros' ace starting pitchers, had been warming up, but Hinch went with Harris because he did not want Cole to come into the middle of an inning, and he only wanted to use him with Houston leading, to finish out the game.
"It's a decision I'll have to live with," Hinch said.
The Nationals tacked on three more runs in the eighth and ninth to gain a comfortable lead, and with the final out, they joined the other successful baseball clubs from Washington from the distant past — including the old Senators and the Homestead Grays, the Negro League powerhouse that played many of its games in Washington's old Griffith Stadium.
But Washington endured a 33-year hiatus from major league baseball after a second Senators franchise departed in 1972 to become the Texas Rangers. The Nationals filled the void when they left Montreal, changed their name from the Expos, and moved into R.F.K. Stadium in 2005. Ted Lerner, the 94-year-old owner who was in attendance Wednesday, spearheaded a group to buy the team in 2006.
Thirteen years on the Nationals are champions, winning the title at the end of a year filled with comebacks in both the regular season and the playoffs, and ending years of postseason frustration.
"There were generations of baseball fans who grew up in D.C. without a team," said Mark Lerner, the son of Ted Lerner and the Nationals' principal owner. "Now they have one, and one that won a World Series. To put it into context, my father was born one year after we won the last World Series. That says it all."
After the victory, fans back in Washington stepped out of steakhouses and bars and into light rain downtown, cheering while the police responded to minor disturbances like an overturned motorcycle on F Street. Some fans continued to roam the streets shirtless well into the early morning hours, while others twirled soggy shark hats in a nod to the team's unofficial anthem, "Baby Shark."
At the stadium in Houston, the Nationals stood on a stage waving flags, hugging and asking each other if it all had really, truly happened, while a group of their fans cheered them on behind the visitors' dugout.
Scherzer, the emotional bulldog who joined the team before the 2015 season, wiped away tears as he and Long recalled how they had celebrated the Washington Capitals' Stanley Cup hockey championship in 2018.
They went down to the arena in downtown Washington and partied with fans until 5 a.m., Long said, and he intended to repeat that again for this team and this unexpected season, one that he believed had turned during that team meeting in May.
Long, who was the Yankees hitting instructor when they won the World Series in 2009, said he was far more emotional this time, because of everything this team had overcome.
"I really did think this was a dream team," Long said, "and it was one the most amazing feats that any team has ever accomplished."
James Wagner and Tyler Kepner contributed reporting. Zach Montague contributed reporting from Washington.
Benjamin Hoffman provided live updates and analysis from Game 7, as it happened.
9th Inning: The Nationals Are Champions
Joe Smith came in to pitch for Houston and allowed a leadoff single to Ryan Zimmerman. He induced a soft comebacker from Yan Gomes but was only able to get the out at second base. Victor Robles singled on a soft fly to center that Jake Marisnick was playing too deeply to field, and Trea Turner walked to load the bases.
Jose Urquidy came in to relieve Smith and he immediately allowed a single to center by Adam Eaton singled up in the middle, driving in two more runs and making it a 6-2 game.
Anthony Rendon popped out to short and Juan Soto flied out to center to end the inning.
In the bottom half of the inning, Washington's four-run lead was put in the hands of Daniel Hudson, who had to face the top of the Astros' batting order. George Springer hit a sky-high pop-up to second for the first out. Jose Altuve struck out with a huge cut on a 95-mile-per-hour fastball, and Hudson clinched the Nationals' first World Series title, by striking out Michael Brantley.
8th Inning: Soto Drives in Another Nats Run
Washington got a huge insurance run, and going into the final inning, they are leading by 4-2.
Roberto Osuna was back out for the eight. He retired Trea Turner on a grounder to short but walked Adam Eaton. That brought up Anthony Rendon, who had homered off Zack Greinke in the previous inning. As Osuna worked on Rendon, Eaton stole second, and Rendon eventually got under a pitch and flied out to center.
The stolen base proved key, however, as Juan Soto singled to right, sending Eaton home for a 4-2 lead.
Howie Kendrick singled on a liner to first that Yuli Gurriel could not handle, sending Soto to third, and Osuna was pulled for Ryan Pressly, who got Asdrubal Cabrera to fly out to left to end the rally.
In the bottom half of the inning, Carlos Correa led off against Patrick Corbin and he struck out looking on a fastball that was way inside, drawing a huge reaction from Houston's shortstop. Robinson Chirinos grounded out to short, and Corbin struck out Jake Marisnick to end the inning.
7th Inning: Kendrick's Blast Gives Nats the Lead
Taking no chances, the Astros decided to pull Zack Greinke from the game after he allowed a solo homer and a walk, as Houston's lead had shrunk to 2-1. The move proved disastrous, as Howie Kendrick took Will Harris deep, giving the Nationals a shocking 3-2 lead.
Greinke had retired Adam Eaton on a grounder to short to start the inning, but he gave up half of his lead when Anthony Rendon hammered a ball 374 feet to left for a solo home run. Juan Soto drew a walk, and Manager A.J. Hinch had seen enough, pulling a starter who had looked absolutely unhittable just two batters earlier and was still at just 80 pitches.
Kendrick was the first batter Will Harris faced, and the M.V.P. of the N.L.C.S. sliced a ball 336 feet down the right field line for a game-changing two-run homer off the foul pole that made it a 3-2 game. According to M.L.B., Kendrick is just the second player in World Series Game 7 history to hit a come-from-behind, go-ahead homer in the seventh inning or later, with the first being Hal Smith in 1960.
Harris allowed a single to Asdrubal Cabrera, and with that his day was done. Hinch replaced him with Roberto Osuna, who walked Ryan Zimmerman, got Yan Gomes to pop out to second, and escaped the inning when Victor Robles flied out to right.
Houston could not answer. After Michael Brantley flied out to center, Alex Bregman grounded out to second. Patrick Corbin then allowed a two-out single to center by Yuli Gurriel. The mighty Yordan Alvarez stepped to the plate, but he grounded out on a soft grounder back to the pitcher.
6th Inning: Nats Go to Bullpen; Greinke Cruising
Washington is into its bullpen, Zack Greinke is dealing, and the Astros continue to lead, 2-0.
Greinke has looked mostly unhittable. He recorded another perfect inning, getting Yan Gomes to fly out to center and Victor Robles to ground out to first before striking out Trea Turner looking to end the inning. Greinke is at just 67 pitches through six shutout innings.
Max Scherzer was relieved by Patrick Corbin, and the left-hander, who normally serves as a starter, allowed a leadoff single to Jake Marisnick. That was it, though. George Springer couldn't stop his bat on a pitch in the dirt, striking out, and Jose Altuve grounded into a double play to end the inning.
5th Inning: Astros Double Their Lead
Zack Greinke has been better, and will certainly pitch deeper into the game, but that shouldn't take anything away from Max Scherzer, who has absolutely battled on a night without his best stuff and limited the powerful Houston lineup to just two runs.
In the top half of the inning, Greinke got his second strikeout of the night when Juan Soto could not pull his bat back on a changeup that was nearly in the dirt, though the 21-year-old made it clear he did not believe he had gone around, gesturing toward the first base umpire in hopes that he would disagree with the umpires at third and behind home. The Nationals finally got their second baserunner of the night when Howie Kendrick walked, and he reached second on a sacrifice bunt by Asdrubal Cabrera. But he was left there when Ryan Zimmerman popped out to first to end the inning.
Michael Brantley led off the bottom of the inning with a single to right, but Scherzer struck out Alex Bregman after Houston's superstar slugger had cranked a few screaming foul balls into the stands. Yuli Gurriel nearly hit into a double play, just beating Cabrera's throw to first. Then, with two outs, Scherzer walked Yordan Alvarez.
He got ahead of Carlos Correa, 0-2, but could not finish him off, as Correa smoked a grounder down the third base line that Anthony Rendon couldn't handle, bringing Gurriel around to score, making it 2-0 Astros.
Washington challenged a play at third, where Alvarez appeared to briefly pop off the bag, but the safe call on the field was confirmed.
With runners on first and third with two outs, Robinson Chirinos struck out, ending the inning and almost certainly the night for Scherzer, who is up to 103 pitches.
4th Inning: Greinke Provides Some Defense, Too
Zack Greinke showed off the leather that made him a five-time Gold Glove winner, snaring a sharp grounder by Trea Turner and easily throwing to first for the first out of the inning. He followed that up with an even more impressive grab, leaping to get a chopper from Adam Eaton that appeared likely to get by him. He ran the count full against Anthony Rendon but struck out the Nationals' cleanup hitter with a well-placed, 89-mile-per-hour fastball.
Greinke has still faced the minimum number of batters in this game, with his lone blemish being Juan Soto's single in the second, which was erased by a double-play.
Despite having flirted with disaster in the previous two innings, Max Scherzer was back out for the fourth. He got Carlos Correa to ground out to second and struck out Robinson Chirinos, but he allowed a two-out single to right by Josh Reddick. George Springer drew a four-pitch walk to put a second man on base, but Jose Altuve flied out to center to end the inning.
3rd Inning: Greinke Burning Through Nats' Lineup
Another inning of efficiency from Zack Greinke and escapism from Max Scherzer.
In the top half of the inning, Greinke continued his quiet efficiency, once again needing just eight pitches to get through the Nationals. A grounder back to the pitcher and two fly balls to center were all Washington could muster. Greinke has faced the minimum number of batters through three innings while needing just 28 pitches to get there.
Jose Altuve stroked a single to left to lead off the bottom half of the inning. After Michael Brantley flied out to left, Alex Bregman walked. That brought up Yuli Gurriel, who had homered just one inning before, but this time he got under the pitch and flied out to right. Scherzer then got out of yet another jam when Yordan Alvarez drove a ball to deep center field that found its way into Victor Robles's glove.
Scherzer is one pitch short of having thrown twice as many as Greinke.
2nd Inning: Astros Draw First Blood
The Astros struck first, taking a 1-0 lead on a homer by Yuli Gurriel.
In the top of the first, Juan Soto singled off Zack Greinke for the first hit of the game for either team, but he wasn't on base long as Greinke induced a comebacker from Howie Kendrick that the Astros turned into a 1-4-3 double play. Greinke then finished off the scoreless inning by getting Asdrubal Cabrera to ground out sharply to first.
Gurriel led off the bottom half of the inning, and he crushed a 2-1 slider from Max Scherzer 389 feet to left center for his second home run of the postseason. Back to back singles by Yordan Alvarez and Carlos Correa then put Scherzer in a tight spot. He got the first out on a pop-up by Robinson Chirinos to the catcher in foul territory and got a second on a grounder to first from Josh Reddick that advanced the runners to second and third. But Scherzer escaped when George Springer hit a sinking liner into left that Soto was barely able to snare.
Scherzer got out of the inning with relatively little damage, but coming off an injury he had to labor a bit, and he is up to 33 pitches in the game.
1st Inning: Scherzer and Greinke Off to Good Starts
After last night's intense first inning, today's opening frame was remarkably quiet, with both Zack Greinke and Max Scherzer looking strong.
Greinke needed just eight pitches to cruise through a 1-2-3 inning. Trea Turner smoked a liner down the third base line that Alex Bregman snared for the first out. Adam Eaton hit a little dribbler in front of the plate and was thrown out at first by Robinson Chirinos and Anthony Rendon grounded out to third.
In the bottom half of the inning, Scherzer was not quite as sharp, but he still held the Astros scoreless. He got Houston's leadoff man, George Springer, to fly out to center. Jose Altuve grounded out softly to short and after Scherzer walked Michael Brantley on five pitches, he got out of the inning when Alex Bregman flied out to right.
Lineups
Astros
1. George Springer CF
2. Jose Altuve 2B
3. Michael Brantley LF
4. Alex Bregman 3B
5. Yuli Gurriel 1B
Source link Sports