Nationals Overcome Astros in Game 6 to Extend World Series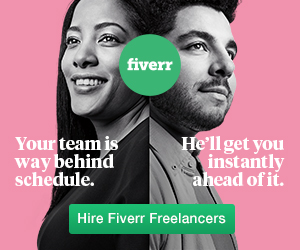 HOUSTON — They started the year together at the same spring training site in West Palm Beach, Fla., went their separate ways for a long regular season and reconvened half a year later in the World Series. Now their long, circuitous journeys will end in Game 7 of the World Series.
Baseball's ultimate showdown became necessary after the Washington Nationals downed the Houston Astros, 7-2, in a dramatic, contentious Game 6 on Tuesday, prolonging the Series and the season for one more day.
After eight months of practices, games, flights, hotels, exhilarating wins and gut-turning losses, the champion of the major leagues will be determined on Wednesday night. It will either be the Astros finishing off what they began as the best team in the regular season, or the Nationals completing their turnaround from a miserable start to the season — and winning three postseason elimination games to do so.
"It had to be this way," Nationals relief pitcher Sean Doolittle said after closing out Game 6. "We've had a knack for making things a little tougher on ourselves at times and drawing things out. It just feels like, it's the most 2019 Nats thing ever for this to come down to Game 7 of the World Series."
In a World Series that lacked sizzle through the first five contests, Game 6 was captivating and compelling and exciting, with multiple lead changes, sub plots and heroes.
There were two hot-dog home run trots for the ages; a disputed runner interference call that ended with the ejection of Nationals Manager Dave Martinez; a superb pitching performance by Stephen Strasburg of the Nationals; and a breakout World Series performance for Anthony Rendon, the Houston native who had a home run and five runs batted in.
Now it will be up to Max Scherzer, the Nationals ace who was scratched from his Game 5 start on Sunday because of back spasms and neck pain. But he had recovered enough by Tuesday to warm up in the bullpen, and he might have entered the game in relief if Rendon had not homered in the seventh to extend the Nationals' lead to 5-2. Scherzer is now set to oppose Houston starter Zack Greinke in the winner-take all event at Minute Maid Park on Wednesday.
Houston will be seeking its second championship in three seasons. For Washington, the wait has been much longer, so what is one more day? The Nationals have never won a championship, and no team from Washington has won a World Series since the Senators beat the New York Giants in 1924.
Washington's victory on Tuesday made this the only World Series in which the visiting team has won the first six games, and according to ESPN, it is the first time it has happened in any of the major sports.
"Maybe they enjoy our park and maybe we enjoy their park," Rendon said. "We're not going to ask questions. We're just going to try to go out there and just have some fun."
Rendon's home run came after a strange moment of controversy in the top of the seventh. With Washington leading, 3-2, Yan Gomes singled to lead off the inning. Trea Turner tapped a ball in front of Robinson Chirinos, the catcher, then sprinted down the first base line. Chirinos snatched the ball and fired it toward first baseman Yuli Gurriel just as Turner arrived at the bag.
Turner ran into Gurriel's glove, knocking it from his hand, and the ball squirted free into foul territory as Gomes headed to third. But the home plate umpire Sam Holbrook ruled that Turner had interfered with Gurriel, called him out and sent Gomes back to first base, even though Turner had done nothing but run a straight line.
The Nationals objected vehemently, and the umpires eventually went to their on-field headsets to communicate with replay umpires in New York. Even though a runner-interference play cannot be reviewed, the umpires can check on the rule, and after a delay of 4 minutes 32 seconds, the umpire's call was upheld.
"The violation was when he kept Gurriel from being able to catch the ball at first base," said Joe Torre, M.L.B.'s chief baseball officer. "It's a judgment call on the umpire. Sam Holbrook made the call. It was the right call."
When play finally resumed, Adam Eaton popped up for the second out. But Rendon, who grew up as an Astros fan and attended Rice University in Houston, stepped up next and slammed a 1-0 slider from Verlander into the seats beyond left field, and the Nationals dugout erupted.
But not everyone was satisfied. During the break before the bottom of the inning, Martinez continued the argument and exploded in anger at the umpires. He had to be restrained by his coaches and was ejected from the game, making him the first manager ejected from a World Series since the Braves' Bobby Cox was tossed out in 1996.
"We loved it," said Eaton, who also homered, in the fifth inning. "We absolutely loved that he went out and showed everything he had out there."
But through all the commotion, Strasburg remained calm and fixated on his job. He entered the game with a 4-0 record this postseason and a 1.93 earned run average. He famously worked under strict innings limits earlier in his career and was shut down once in September because of it, but on Oct. 29 he pitched eight and one-third innings on a night when Washington's bullpen needed to be preserved in case things do not go well for Scherzer in Game 7.
Strasburg allowed five hits and two runs — both in the first inning — walked two and struck out seven in the signature moment of his career.
Justin Verlander is still looking for a positive World Series moment for himself. He started for Houston on Tuesday and pitched five innings, gave up three runs and took the loss as he fell to 0-6 in World Series games in his career. Though he is one of the best pitchers of his generation, Verlander is also the only pitcher in history to have at least seven starts and no wins in the World Series.
"I thought we didn't talk about record anymore," Verlander joked, referring to new statistical data that plays down wins and losses. "There's been some good games mixed in and not so good ones. I can't point a finger to anything in particular."
The game developed an edge early thanks to home runs from Alex Bregman and, later, Juan Soto. Bregman's came in the first inning off Strasburg and gave Houston a 2-1 lead.
During his trot, Bregman held on to his bat all the way to first base before dropping it in a way that sent it rolling into fair territory. Bregman often plays with swagger, and showboats on some of his home runs, but some of the Nationals felt this one crossed a line, and Bregman apologized to some players and in public after the game.
"It rubbed a few guys the wrong way, I'm not going to lie," Washington second baseman Howie Kendrick said. "But at the same time, I know who he is and he apologized to some guys, and when Juan did it I was like, oh man."
Yes, Soto, the Nationals slugger who turned 21 on Friday, returned the gesture four innings later. Soto destroyed a pitch from Verlander in the fifth, sending it into the second deck in right field, and he, too, held his bat all the way down the first base line before trying to hand it off to to the first base coach Tim Bogar.
"I was just thinking," Soto said, "since he did it, 'Oh, that looks really cool. I want to do it, too.'"
The Astros will try to regroup from this disappointment and call upon their skills and experience to get back to the championship podium. On their way to the 2017 title, they won two Game 7s — against the Yankees in the American League Championship Series and the Dodgers in the World Series.
"We've got an incredible team, they've got an incredible team," Bregman said, "and it's winner take all. One game. It's a blast. It's why we play the game."
Benjamin Hoffman provided live updates and analysis from Game 6 as it happened:
9th Inning: Washington Forces Game 7
Anthony Rendon gave Washington two more insurance runs and the Nationals cruised to victory in the ninth.
Chris Devenski was Houston's fifth pitcher of the night. He got Victor Robles to fly out to left, and struck out Yan Gomes with a nasty slider ahead of a two-out double from Trea Turner. A slider got away from Devenski, clipping Adam Eaton's leg and sending him to first, and the two baserunners both came around to score on a double off the wall by Rendon.
Devenski got out of the inning when Juan Soto flied out to left.
Stephen Strasburg was back on the mound to start the ninth despite already being up to 102 pitches, and got some immediate defensive help as Asdrubal Cabrera charged in at a ball that deflected off Strasburg's glove and managed to throw out Yuli Gurriel at first.
With Yordan Alvarez, a powerful left-handed batter, due up, Strasburg was relieved by Sean Doolittle. The veteran left-handed reliever got the big rookie to fly out to left but then allowed a two-out double off the wall to Carlos Correa. That was all Houston could muster, as Robinson Chirinos popped out to second to end the game.
8th Inning: Pressly Tames the Nationals
After an eventful seventh inning, the eighth could not have been quieter.
Ryan Pressly came in as Houston's fourth pitcher of the night. He got Howie Kendrick to ground out to third and then struck out Asdrubal Cabrera and Ryan Zimmerman to end the inning, catching Zimmerman looking at a 94-mile-per-hour fastball that was low in the zone.
In the bottom half of the inning, Jose Altuve hit a grounder to third and was just barely thrown out at first on a strong throw from Anthony Rendon. Michael Brantley grounded out sharply to second, and Strasburg got out of the inning when Alex Bregman popped out to third.
7th Inning: Rendon Homers; Martinez Is Ejected
In a huge swing of emotions, the Nationals were seemingly dealt a major blow on a controversial call, and then responded to that controversy with a two-run homer by Anthony Rendon that stretched their lead to 5-2.
Yan Gomes led off the inning with a single to right off Brad Peacock but that's when things got weird. Trea Turner bounced a ball back to the pitcher and on a close play at first, he ran right into Yuli Gurriel's glove, jarring it free and sending the ball down the line in right field.
Gomes advanced to third and Turner ran to second, but Sam Holbrook, the home plate umpire, called Turner out for running too far inside the baseline and obstructing Gurriel's ability to make a play. Turner appeared to be fairly centered on the line as he approached the bag, and the questionable call drew major ire from Manager Dave Martinez and from Turner. After an excruciatingly long replay review with M.L.B. officials in New York, the call was confirmed.
Will Harris relieved Brad Peacock and needed just one pitch to retire Adam Eaton on a pop-up to third, but Anthony Rendon broke things open a bit with a two-run homer to left that made it a 5-2 game.
Harris then got out of the inning by getting Juan Soto to line out to first.
Between innings, Martinez approached the umpiring crew to continue arguing his point. He was repeatedly restrained but still managed to get himself thrown out of the game. Fox's Ken Rosenthal reported that the Nationals are now playing this game under protest, though there is some question as to what basis they would have to protest.
Stephen Strasburg came out for the bottom half of the inning, having sat on the bench for quite a while through a long top half of the inning, but showed no rust. He struck out Robinson Chirinos, got Josh Reddick to fly out to center, and ended things by getting George Springer to fly out to right.
6th Inning: Verlander Exits; Strasburg Keeps Dealing
Houston is into its bullpen and Stephen Strasburg is still cruising. That's a bad sign for the Astros.
Justin Verlander had faltered in the fifth, and was already up to 93 pitches, so Manager A.J. Hinch replaced his ace with Brad Peacock to start the sixth. The right-handed Peacock did his job well. He got Asdrubal Cabrera to ground out to first ahead of two straight strikeouts, both of which ended with a called strike three. Ryan Zimmerman, the first of the two strikeouts, argued loudly with the call on a pitch that was borderline low, while Victor Robles simply trotted back to the dugout after failing to make an effort at a well-placed two-seamer.
Verlander no longer has a shot at winning a World Series game for the first time, but if Houston can tie the game or take a lead at any point, the future Hall of Famer could avoid having his career mark in the Series drop to 0-6.
In the bottom half of the inning, Alex Bregman legged out an infield single on a chopper to shortstop, where Trea Turner was fielding too deeply to make a play. Strasburg then very nearly got two different double plays, with Yuli Gurriel narrowly beating a throw to first on what would have been a 6-4-3 double-play, and Yordan Alvarez ending up with a fielder's choice on a comebacker that Strasburg could not quite handle but Turner was able to throw to first to salvage one out. Strasburg then finished things off by striking out Carlos Correa to end the inning.
5th Inning: Two Blasts Give Nationals the Lead
It is a whole new ballgame after Adam Eaton and Juan Soto both homered off Justin Verlander, giving Washington a 3-2 lead. Stephen Strasburg flirted with giving the lead back, but held strong in a game that is suddenly favoring the Nationals.
With one out by way of a Trea Turner pop-out, Eaton gave his team new life by hammering a Verlander slider 381 feet to left.
Then Anthony Rendon flied out to right before Soto absolutely crushed a ball 413 feet into the second deck in right field. The ball came screaming off his bat at 111 miles per hour, and Soto carried his bat all the way to first, in response to Alex Bregman having done the same thing after a solo homer in the first.
Soto, at 21, is now the youngest player to have three home runs in a single World Series.
Verlander ended things by getting Howie Kendrick to fly out to right, but Washington had taken a lead for the first time since the first inning.
Given a lead, Strasburg struck out Robinson Chirinos but then allowed a single to Josh Reddick who lofted a ball into right over the head of Asdrubal Cabrera at second base. That brought up George Springer, who laced a double into left that sent Reddick to third.
With runners at second and third and just one out, Strasburg made Jose Altuve look foolish, getting him to swing helplessly at a curveball in the dirt for a strikeout. Strasburg then got out of the inning by inducing a grounder from Michael Brantley that Turner was in perfect position to field by way of the shift.
4th Inning: Verlander's Pitch Count Climbing
A disparity in pitch count between Justin Verlander and Stephen Strasburg could lead to Houston going to its bullpen earlier than Washington in what is still a 2-1 game in the Astros' favor. Though a wild stretch from Strasburg with two outs in the fourth closed that gap considerably.
The Nationals got two quick baserunners by way of Howie Kendrick singling to left and Ryan Zimmerman walking — with Asdrubal Cabrera popping out to the catcher in foul territory in between their at-bats. Victor Robles couldn't stop his bat on a checked swing, giving Verlander his third strikeout of the game, and Yan Gomes flew out to deep left on the first pitch he saw.
Verlander is at 75 pitches.
In the bottom half of the inning, Strasburg got Michael Brantley to ground out to first and retired Alex Bregman on a high pop-up to Ryan Zimmerman. With two outs, Yuli Gurriel and Yordan Alvarez drew back-to-back walks, driving up Strasburg's pitch count some, but Carlos Correa struck out to end the inning, stranding both baserunners.
Strasburg is at 55 pitches.
3rd Inning: Offense Is at a Premium
The first inning is a distant memory, with Justin Verlander and Stephen Strasburg absolutely dealing.
Verlander needed just four pitches to dispatch Yan Gomes (groundout to second) and Trea Turner (fly to center). He walked Adam Eaton, bringing Anthony Rendon to the plate, and after a lengthy 10-pitch at-bat, Verlander walked him as well. But the two-out jam did not last long, as Verlander got Juan Soto to ground out to second to end the threat.
Strasburg started off the bottom half of inning by striking out Josh Reddick on a changeup that Reddick nearly toppled over trying to connect with. George Springer grounded out harmlessly to third and Jose Altuve grounded out to Asdrubal Cabrera in shallow center field to end the inning.
2nd Inning: Verlander and Strasburg Keep It Quiet
Both aces appeared to be settling in nicely in the second, with Stephen Strasburg countering Justin Verlander's overpowering effort with one defined by efficiency.
In the top half of the inning, Verlander struck out Asdrubal Cabrera with a 95-mile-per-hour fastball, got Ryan Zimmerman to fly out to left and then finished the 1-2-3 inning with a five-pitch strikeout of Victor Robles.
In the bottom half, Strasburg quickly retired Yordan Alvarez, Carlos Correa and Robinson Chirinos, all on groundouts. He needed just seven pitches.
1st Inning: Both Teams Trade Leads
In a battle of ace starters, both faltered some in the first, but Stephen Strasburg fared worse and the Nationals are trailing the Astros, 2-1.
With Justin Verlander pitching for Houston in the top of the first, Washington's leadoff batter, Trea Turner, was called out at first after a soft grounder to third — only for a review to prove that he had beaten Alex Bregman's throw. Adam Eaton executed a perfect sacrifice bunt, sending Turner to second, and that extra base proved crucial as Anthony Rendon took advantage of the shift, singling to center through a gigantic opening at second base, bringing Turner home for a 1-0 Washington lead.
Juan Soto flied out to left for the second out and Howie Kendrick popped out to second to end the inning.
Given a lead to work with, Strasburg couldn't hold it. George Springer doubled to lead things off and got to third by way of a wild pitch. He easily scored, sliding headfirst mostly for style, on a sacrifice fly to left by Jose Altuve, making it 1-1.
After Michael Brantley struck out looking on a beautiful changeup from Strasburg, Alex Bregman made it a 2-1 game with a 355-foot homer to left. Yuli Gurriel also hit a ball deep to left, but Juan Soto tracked it down for the third out.
Soto appeared to have injured himself at least slightly on the play.
Lineups
Astros
1. George Springer CF
2. Jose Altuve 2B
3. Michael Brantley LF
4. Alex Bregman 3B
5. Yuli Gurriel 1B
6. Yordan Alvarez DH
7. Carlos Correa SS
8. Robinson Chirinos C
9. Josh Reddick RF
Justin Verlander P
Nationals
1. Trea Turner SS
2. Adam Eaton RF
3. Anthony Rendon 3B
4. Juan Soto LF
5. Howie Kendrick DH
6. Asdrubal Cabrera 2B
7. Ryan Zimmerman 1B
8. Victor Robles CF
9. Yan Gomes C
Stephen Strasburg P
Keys to the Game
Source link Sports