Mediation Talks Between U.S. Women's Team and U.S. Soccer Break Down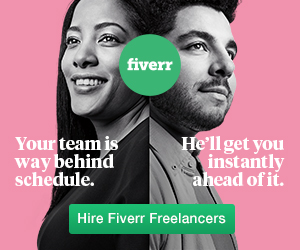 Mediation talks between the United States women's soccer team and U.S. Soccer collapsed without a resolution on Wednesday afternoon, seriously damaging hopes that the sides could avoid a showdown in federal court over a gender discrimination lawsuit filed by the players earlier this year.
The sides had agreed to meet secretly for several days in New York this week, just over a month after the women's team won its second straight World Cup championship. The mediation sessions were to be the most substantive face-to-face discussions between the team and the federation about equal pay and other workplace issues since they hammered out the details of the players' current collective bargaining agreement in April 2017.
But in emerging with no resolution, and fiery statements from each side, the players and the federation signaled they remain far apart.
"We entered this week's mediation with representatives of U.S.S.F. full of hope," Molly Levinson, a spokeswoman for the players, said in a statement. "Today we must conclude these meetings sorely disappointed in the federation's determination to perpetuate fundamentally discriminatory workplace conditions and behavior. It is clear that U.S.S.F., including its board of directors and President Carlos Cordeiro, fully intend to continue to compensate women players less than men. They will not succeed."
U.S. Soccer, after initially saying it would abide by an agreement to make no statements to the news media about the mediation, responded hours later with a statement of its own that called the actions of the players' lawyers "aggressive and ultimately unproductive" and labeled Levinson's statement as "inflammatory."
"We have said numerous times that our goal is to find a resolution, and during mediation we had hoped we would be able to address the issues in a respectful manner and reach an agreement," U.S. Soccer said. "Unfortunately, instead of allowing mediation to proceed in a considerate manner, plaintiffs' counsel took an aggressive and ultimately unproductive approach that follows months of presenting misleading information to the public in an effort to perpetuate confusion."
With no further mediation sessions scheduled, and old battles line seemingly reforming, the sides appear headed back to federal court — and perhaps to a trial next year.
Twenty-eight members of the women's team sued U.S. Soccer in federal court in March, a significant escalation of the team's multiyear fight with the federation over equal pay. The players said they were victims of "institutionalized gender discrimination" that affected everything from their paychecks and working conditions to the way they traveled to matches and the hotels in which they slept.
U.S. Soccer chose not to wage a public fight with the team over the lawsuit in the months leading to this summer's World Cup in France, concluding it would be counterproductive — not to mention terrible optics — to do so as the players pursued another world championship. Instead, the federation poured millions of dollars into World Cup preparations and operations, including a private jet to ferry the players home from Europe to their victory parade in New York.
But with the World Cup over, and the federation's reputation taking a beating in the court of public opinion and its sponsors adding to the pressure to resolve the equal pay fight, U.S. Soccer began laying out its own case.
U.S. Soccer quietly hired lobbyists to defend it in Washington, where members of Congress were seeking to freeze financing for preparations for the 2026 World Cup that U.S. Soccer will co-host until it addressed the equal pay complaints. Then, on July 29, Cordeiro released an open letter that included figures he said proved the women's team actually was earning more than its men's counterparts.
The federation's actions enraged supporters of the women's teams and the players themselves, all of whom immediately called the federation's math — and its tactics — into question. But they also hung over this week's mediation talks, the failure of which now has left neither side much room for compromise.
The issue of equal pay in U.S. Soccer is a complicated one. While both the men's and women's teams represent the federation in international competition, they are paid differently by U.S. Soccer because each team has negotiated its own collective bargaining agreement.
The men, who make most of their on-field income through rich contracts with their professional clubs, have a bonus-only system with U.S. Soccer. The women's players, at their own request and for their own financial security, have for years bargained for full-time salaries from the federation that are supplemented by smaller match bonuses than the ones earned by the men's team.
Source link Sports