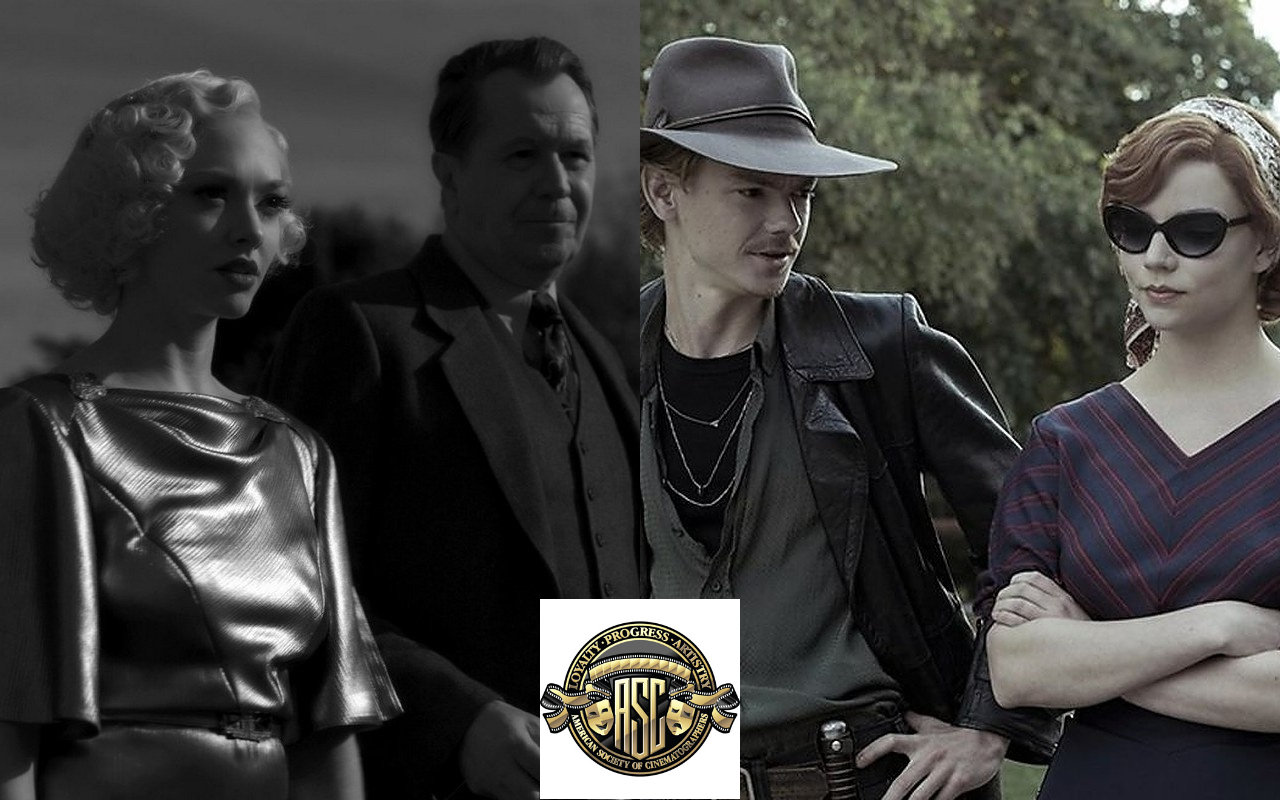 The David Fincher-directed film and the Netflix coming-of-age miniseries take residence the highest prizes on the thirty fifth annual American Society of Cinematographers awards.
AceShowbiz –
"Mank", "The Queen's Gambit", and "The Crown" have been among the many large winners on the American Society of Cinematographers thirty fifth annual awards on Sunday (18Apr21).
"The Mandalorian" was additionally victorious whereas filmmaker Sofia Coppola was honoured with the ASC Board of Governors Award for her contributions to cinema.
Accepting her newest accolade, the director stated, "It is the best award that I've ever gotten."
The award was offered to the helmer by her colleague Edward Lachman. "For me, she had a outstanding composure and imaginative and prescient," he stated. "You discovered a approach that allowed myself and all of the artistic departments round you to contribute when you nonetheless maintained your individual private imaginative and prescient. You have at all times been capable of enlighten us together with your expertise. It appears so easy, enriching us."
In the meantime, throughout his acceptance speech, "Mank" cinematographer Messerschmidt heaped reward on director David Fincher, "Because of David Fincher for creating an surroundings the place we might do our greatest work, and anticipating it."
The total checklist of winners is:
Theatrical Launch: Erik Messerschmidt for "Mank"
Movement Image, Miniseries, of Pilot Made for Tv: Steven Meizler for "The Queen's Gambit" – "Finish Sport"
Highlight Award: Aurelien Marra for "Two of Us"
Episode of a One-Hour Tv Collection – Non-Business: Fabian Wagner for "The Crown" – "Imbroglio"
Episode of a One-Hour Tv Collection – Business: Jon Joffin for "Motherland: Fort Salem" – "Up is Down"
Documentary: Michael Dweck and Gregory Kershaw for "The Truffle Hunters"
Episode of a Half-Hour Collection for Tv: Baz Idoine for "The Mandalorian" – "Chapter 13: The Jedi"