Jordan Spieth Finds Youthful Inspiration at the Northern Trust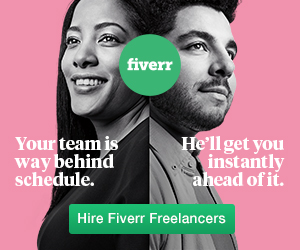 JERSEY CITY — In 2015, the veteran golfer Brandt Snedeker marveled at the performances of a group of young players, led by Jordan Spieth. Snedeker said they were pushing everybody "to get better and better and better."
Four years later, this circle of golf has lassoed the 26-year-old Spieth, who played with the 20-year-old Matthew Wolff for the first two rounds of the Northern Trust, the first of the three FedEx playoff events. Wolff's aggressive style of play appeared to inspire Spieth, who recorded his best 36-hole start relative to par for the 2018-19 season.
Spieth chased his opening four-under-par 67 with a 64 on Friday at Liberty National Golf Club to head into the weekend in sole possession of second place, a shot behind Dustin Johnson. With Tiger Woods out of the tournament after withdrawing Friday because of an oblique strain, the headlining duties — at least on Saturday — will belong to the final pairing of Spieth and Johnson, the world No. 2.
"I love his mentality, the way he plays the game," Spieth said of Wolff, who carded an even-par 71 Friday for a 36-hole score of two under.
"I love how aggressively he plays," Spieth added. "It's cool. I definitely used to play that way, and I've got to get more back into that."
Spieth, the 2015 FedEx Cup champion, started the week in 69th place in the playoff standings, one spot ahead of Wolff, the former Oklahoma State standout who has one tour victory in seven starts since turning professional.
Spieth's last win came at the 2017 British Open. He recorded three top-10 finishes in his first 21 starts this season, including a tie for third at the P.G.A. Championship. His play has been like the weather in Jersey City this week: If the sun is hot and bright in the sky, just wait an hour and a microburst will blow in dark clouds, sheets of rain and sheer misery.
Spieth has made 16 stroke-play cuts in 2018-19; in 14 of those tournaments he equaled or posted his highest score of the week in the third or fourth rounds. His latest harsh shift in fortunes came at last weekend's Wyndham Championship in North Carolina.
After opening with rounds of 64 and 67 on the par-70 Sedgefield Country Club course, Spieth stumbled to a third-round 77, which included three double bogeys. He missed the secondary cut.
Does he need a low round at Liberty National on Saturday to sweep the emotional detritus from his memory?
"I don't think so," Spieth said, adding: "The important thing for me is not to get ahead of myself, to just continue to try and be consistent. Historically, I'm a very consistent player. I've lost a bit of that. I still have the firepower, but that consistency is what I'm trying to get back."
Spieth, a former world No. 1 whose ranking has dropped to 38th, spent the past several months dissecting his swing. He has talked about trying to fix "the wrong things" and of harboring "a little doubt in what I was working on."
Sometimes his words are in danger of being drowned out by the gears that seem to be grinding in his head. In that respect, playing alongside Wolff for the first time was especially instructive for Spieth.
Wolff has a self-taught swing that starts with a shimmying trigger and includes a vertical take-away with his club and a full turn with a high right elbow.
"He swings his own swing, which I can certainly look at and say, maybe I don't have to be perfect," Spieth said. "You know, it doesn't have to be textbook. Just be yourself. I can learn stuff from him."
The refresher course couldn't come at a better time. The top 70 players in the FedEx Cup standings after this tournament will advance to next week's second round, the BMW Championship in suburban Chicago. Another weekend wobble could leave Spieth out of that event and out of the FedEx picture.
Just as he was Tuesday when Woods, the United States captain for this year's Presidents Cup, posed with prospective team members who had gathered for dinner.
Spieth, who has starred in three Presidents Cups and three Ryder Cups, was absent. He is 29th in the Presidents Cup standings, and the top eight after next week's BMW Championship will automatically make the American team. Woods has four discretionary picks, and Spieth has until the end of October to craft a convincing closing argument that he deserves to be chosen.
But first things first. "I don't like starting where I did this playoffs," Spieth said. "I don't plan on every starting this far back again."
Spieth conceded that he said the same thing after failing to advance to last year's 30-man Tour Championship.
"But things are improving," he said, adding, "If I'm putting the ball in the right positions off the tee, I feel really confident about the rest of the game."
Source link Sports