Jill Ellis Will Step Down as U.S. Women's Coach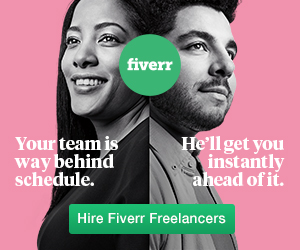 Jill Ellis, the soft-spoken English-born coach who helped restore the United States to its position as the pre-eminent force in women's soccer, is stepping down as coach of the women's national team, less than a month after leading the Americans to their second straight Women's World Cup title.
Ellis, 52, plans to coach the team through its coming victory tour before leaving the post, U.S. Soccer said in a statement Tuesday afternoon. That valedictory tour will begin Saturday with a friendly against Ireland at the Rose Bowl in Pasadena, Calif.
"The opportunity to coach this team and work with these amazing women has been the honor of a lifetime," Ellis said in a statement released by U.S. Soccer. She added that her departure after five years and two World Cups had always been her plan, even though the decision to depart a year before the Olympics, the traditional end of a competitive cycle for the United States women, seems curious.
"When I accepted the head coaching position, this was the time frame I envisioned," the 52-year-old Ellis said.
Ellis's 2-0 victory over the Netherlands in the World Cup final on July 7 was her 102nd win as United States coach, in 127 games. (She will add to both totals during the team's coming victory tour.) Her current record with the program is 102 wins, 7 losses and 18 ties.
The son of a soccer coach and the sister of another, Ellis, who moved to the United States with her family as a teenager, is the only women's coach to have won consecutive World Cup championships. She directed the Americans to their third world title over all — the team's first since 1999 — in Canada four years ago, quieting persistent critics of her coaching methods and lineup selections, and then won the tournament again in France in early July with a virtuoso performance in which her players did not lose a game. In fact, Ellis's teams never lost a game at the World Cup: They were 13-0-1 over the last two tournaments, outscoring their opponents by 40-6.
Her tenure coincided with a tumultuous time for the women's team, which fought with FIFA over artificial turf fields before the 2015 World Cup; endured national anthem protests by the star forward Megan Rapinoe; engaged in a multiyear battle with U.S. Soccer over pay equity that led the players to file a federal gender discrimination lawsuit earlier this year; and, most recently, became embroiled in a Twitter feud between Rapinoe and President Trump in the middle of this summer's World Cup.
Ellis navigated it all by using the same methods that made her an effective coach: She stayed out of the fray, expressing support for her players at all times while avoiding antagonizing her bosses at the federation. In many ways, her tactics in brushing aside distractions mirrored her coaching style; she took criticisms of the team's failings — notably a humiliating quarterfinal exit from the 2016 Olympics — upon herself, and gave her veteran players a wide berth to express their views and their personalities.
The players rewarded her trust, and her loyalty to them, with excellence.
"I'm really fortunate to have an incredibly professional group of women," Ellis had said on the eve of the World Cup when she was asked if the team's fights with the federation had placed her in an awkward position as a federation employee.
"The players understand that we support them, that we have their backs on and off the field, and we have to be this way. It's just natural when you come together and go off to try to accomplish something incredibly huge."
Ellis has served as national team coach since 2014, but her association with the program goes back nearly two decades. A scout during her days as a college coach at stops from North Carolina State to U.C.L.A., where her teams reached eight consecutive N.C.A.A. final fours, she was an assistant coach when the United States won a gold medal at the 2008 Beijing Olympics. Ellis's current tenure as United States coach is technically her second stint in charge of the team; she served briefly as interim coach after Pia Sundhage stepped down in the wake of another Olympic title in London in 2012.
Ellis was passed over for the full-time position by U.S. Soccer, however, when the federation chose Tom Sermanni, a Scot, as Sundhage's permanent replacement. But Ellis did not go far, and when the players on the team at the time bristled at playing for Sermanni, leading to his firing, Ellis was returned to the top job.
It is unclear who will replace Ellis. Her top assistant, Tony Gustavsson, recently left the program, perhaps the best signal that Ellis might be on her way out, too.
U.S. Soccer said it first would fill the vacant women's national team general manager role, and that the new G.M. would lead the search for a new coach. But time is short: The United States will be the favorite at the 2020 Tokyo Olympics next summer, but first it will have to qualify. That tournament will take place early next year.
Source link Sports