'It's Going to Hurt': A Football Playoff Without Alabama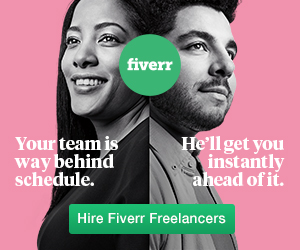 AUBURN, Ala. — As thousands of delirious Auburn fans poured over the hedges, turning a football field into a dance floor on Saturday night, there was a different scene playing out in a far corner of Jordan-Hare Stadium.
One by one, University of Alabama football players, in their familiar white uniforms and crimson helmets, trudged toward the tunnel entrance tucked away in the northeast corner. Christian Harris, a freshman linebacker, looked shellshocked. Trevon Diggs, a senior cornerback, wore a thousand-mile stare. Henry Ruggs III, a junior receiver, draped a towel over his head.
Wading through the Auburn celebration reinforced a grim reality for the Crimson Tide: For the first time in the six seasons that college football has had a four-team playoff to determine its champion, Alabama will not be included — not after a 48-45 loss that was a rollicking, ridiculous, roller-coaster, big-play bonanza of a rivalry game.
Clemson, Alabama's playoff foil, will almost certainly be there, as will Ohio State and Louisiana State, who are all unbeaten. Joining them may be Georgia. Or Utah. Or Baylor or Oklahoma. But it will not be Alabama after its second loss of the regular season, something that had not happened since 2010.
"I'm still thinking about it even though I'm up here talking about it," Jared Mayden, a senior safety, lamented as he stood outside the visitor's locker room. "It's going to hurt," he added. "It's supposed to hurt."
What might have pained Alabama most was the 30-yard field-goal attempt by the sophomore kicker Joseph Bulovas that clanked off the left upright with two minutes to play. But it was not unexpected. No college team has missed more field-goal attempts than Alabama since Nick Saban arrived as coach in 2007, according to ESPN. And these were the same goal posts, after all, that Adam Griffith took aim at six years ago, when his field-goal attempt was short on the final play, leading to the famous Kick Six: a 100-yard return by Auburn's Chris Davis.
But, in truth, it was not an errant kick — or a time-keeping fiasco at the end of the first half, or a fluky 100-yard interception return (one of two for touchdowns) — that was most disconcerting to Alabama. It is a persistent lack of discipline, which showed up on Saturday, just as it had in Alabama's other loss, to Louisiana State.
This Alabama team is young, with as many freshman starters (five) as senior starters, and it has had to make do without its injured star quarterback, Tua Tagovailoa, who is also the heartbeat of the team. But after years of waiting for an opponent to crack at a critical moment, the Crimson Tide this season have become unglued in the two games in which teams had the talent to test them.
"Bad discipline — we've had it all year," Xavier McKinney, a junior safety, said. "It has shown up every time we've played good teams."
The Crimson Tide committed 13 penalties on Saturday, including a holding call on tackle Alex Leatherwood that wiped out a touchdown, a pass interference flag on cornerback Patrick Surtain II that kept a drive alive, and a roughing-the-passer penalty on linebacker Shane Lee that abetted Auburn's winning touchdown march.
And then there was the final one: Alabama's last chance was snuffed out when it was snookered into a penalty for too many men on the field after forcing Auburn into a punting situation with a little over a minute to play.
"I really feel it's a pretty unfair play," Saban said.
Auburn, facing fourth-and-4 at its 26-yard line with 1 minute 6 seconds remaining, kept its offense on the field — with one exception. Punter Arryn Siposs was lined up at receiver. This allowed Alabama a chance to call back its punt return team and put its defense on the field. The problem was that Alabama's punt returner, Jaylen Waddle, didn't come off the field.
If the officials did not immediately recognize it, Auburn quarterback Bo Nix did, and he pointed out that the Crimson Tide had 12 players on the field. Whistles were blown, flags were thrown, and Alabama, which was out of timeouts, was penalized 5 yards, giving Auburn a first down and essentially ending the game.
Auburn Coach Gus Malzahn, who had the play in his pocket all season, refrained from using it earlier. The goal was to get Waddle off the field, which on Saturday needed no explanation.
"Their kick returner is unbelievable," said Malzahn, who had Nix punt out of the shotgun early in the game to keep Waddle on the sideline and another time had Siposs punt the ball out of bounds. "This kick returner will make you do things that you normally wouldn't do. Our whole goal was not to let him beat us."
Some Alabama coaches and players tried to get Waddle's attention to get him off the field, to no avail. Waddle said he was confused. "I don't think any of us were really expecting that call," he said.
Saban did not criticize Waddle for the play, but he was irked that earlier in the game the dynamic sophomore freelanced on a kickoff return that was smothered. He also surmised that Auburn's running game, led by JaTarvious Whitlow's 114 yards on 16 carries, flourished because players did not mind their assignments.
"The lesson to be learned today is some of the things I talked about: how important it is to be a disciplined team, how important it is to be accountable in your job," Saban said before running through a litany of examples.
"I'm not criticizing anyone," he added. "I'm basically making the point that these are lessons to be learned, and when you play against good teams, that's when those things bite you, because now you've got more to overcome. When you play somebody that's not as good as you and just beat them because you're better than them, those things don't matter as much."
Somehow, though, that message is not getting across as it once did. Perhaps it was in the coaching hires Saban made last winter, replacing seven members of his staff. Five of those new coaches had never worked for him at Alabama. Perhaps it is the players he has recruited who are not absorbing details the way they once did.
It would be folly to suggest that even as Saban is 68, the loss to Auburn portends the end of a dynasty. The last time Alabama lost more than once in the regular season, nearly a decade ago, it won the next two national titles.
The schedule will be more challenging next season, with Southern California and Georgia in September, along with a trip to L.S.U. and a visit from Auburn in November. But if the Crimson Tide need to learn anything from a winter of reflection, it is that before they worry about beating other teams, it would be best to stop beating themselves.
Source link Sports