It Was Red Alert at First Sight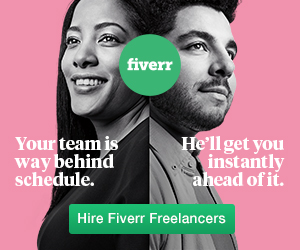 Erica Helene Stockman and Jason Ryan were married Dec. 6 at the Loeb Boathouse in Central Park. Steven Dunn, a friend of the couple who became a Universal Life minister for the occasion, officiated.
The bride, 33, is taking her husband's name. She is an executive assistant at Solve Advisors, a financial technology firm in Rockville Centre, N.Y. She graduated from Hofstra. She is the daughter of Sabrina Stockman and Jay B. Stockman of Hewlett, N.Y.
The groom, 38, is the sales and training manager at Rosenbaum/Famularo, a law firm in Long Beach, N.Y. He served in the Navy from 2000 to 2008, and was last stationed at the 32nd Naval Station in San Diego, having achieved the rank of petty officer second class.
He is a son of Suzy Timchula of Baltimore.
The couple met in December 2012 during a jewelry swap at Kennedy Airport that had Transportation Security Administration officials on red alert.
Ms. Stockman, who was living in Hewlett and Mr. Ryan, who lived in Baltimore, had not yet met each other, though both worked for the same jewelry company in Great Neck, N.Y. She was the executive assistant to the chief executive, he a traveling jewelry specialist.
Ms. Stockman was given specific instructions to meet Mr. Ryan at the airport to swap out new jewelry that Mr. Ryan would take with him on a flight to Rome, where he would showcase the jewelry to the company's European clientele.
Ms. Stockman arrived at the airport in her Volkswagen Beetle looking for a man wearing a gray hoody and denim jeans, a description of what Mr. Ryan was wearing that day. She soon spotted her man — as did airport security.
Ms. Stockman drove up to Mr. Ryan and after quick introductions were made, she handed him documents and new jewelry to take to Italy. He handed her a small bag of jewelry that was used for display at a different show. Both parted ways, he to the airport terminal to check in for his flight, and she about to drive out of the parking lot.
"The rest," Ms. Stockman said, "was not exactly eHarmony."
Within seconds, a T.S.A. official who witnessed the transaction was knocking on Ms. Stockman's car window and began asking her questions about the exchange he had just witnessed. At about the same time, two T.S.A. officials asked Mr. Ryan to step out of the check-in line and pulled him to the side to answer a few questions. Though they provided little detail as to why they had detained him, Mr. Ryan soon realized what was unfolding.
"They obviously saw us hand each other two small packages," he said. "I thought to myself, 'This doesn't look very good.'"
The two agents holding Mr. Ryan waited for instructions from their colleague, who was questioning Ms. Stockman.
"I had to slowly explain who I was, who we were, and why we were there," Ms. Stockman said. "After showing identification, I was eventually let go."
A few minutes later, Mr. Ryan called Ms. Stockman to "make sure she wasn't shaken up or anything," he said. "We just had a good chat and laughed about the whole thing."
They kept in touch, and when Mr. Ryan returned from Italy the following month, he said he was determined "to get to know this girl who almost got me arrested."
They met in Manhattan, where Mr. Ryan had never been. Ms. Stockman provided a tour of the city, which included tickets to see "Wicked" on Broadway, and they had dinner at the Carnegie Deli before heading to the top of the Empire State Building in the early hours of the morning.
"We got to know each other pretty well that night," Mr. Ryan said. "We spent most of the time together just laughing and enjoying each other's company, which we have been doing ever since."
Source link LifeStyle