Indiana Knocks Off No. 6 Michigan State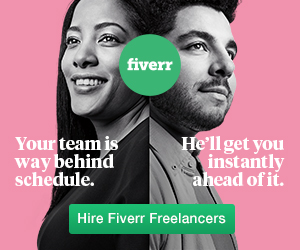 Justin Smith scored a career-high 24 points on Saturday, leading host Indiana to a 63-62 upset of No. 6 Michigan State.
Devonte Green added 13 points as the Hoosiers (15-14, 6-12 Big Ten) earned their second straight win against a ranked opponent. They edged No. 19 Wisconsin, 75-73, in two overtimes on Tuesday night.
Indiana trailed by 62-60 before Juwan Morgan made a layup with 1 minute 46 seconds left while being fouled by Xavier Tillman. Morgan finished off the 3-point play to give the Hoosiers their first lead since the game's opening basket.
Cassius Winston led Michigan State with 20 points and 11 assists. But he committed a turnover and missed a jumper as the Spartans (23-6, 14-4) pushed for the go-ahead basket in the final stretch.
Kenny Goins had 14 points for Michigan State, and Tillman finished with 11 points and 10 rebounds.
Matt McQuaid made a jumper to give the Spartans a 62-56 lead with 4:13 left, but they were shut out the rest of the way.
KANSAS 72, OKLAHOMA STATE 67 Dedric Lawson scored 20 points and tied a season high with 15 rebounds to help No. 15 Kansas escape with a road win over Oklahoma State.
Lawson, who recorded his 18th double-double of the season, also had three steals. Quentin Grimes added 17 points for the Jayhawks (22-7, 11-5 Big 12), who have won five of their past six games.
Cam McGriff had 19 points and 8 rebounds for the Cowboys (10-19, 3-13), who have lost three in a row and eight of nine.
FLORIDA STATE 78, N.C. STATE 73 The reserve Mfiondu Kabengele scored 16 points and Trent Forrest added 11 of his 13 in the second half, lifting No. 18 Florida State over visiting North Carolina State.
Forrest was quiet early but finished 5 of 10 from the field and added six rebounds and three assists for the Seminoles (23-6, 11-5 Atlantic Coast Conference).
D. J. Funderburk had 18 points and 9 rebounds for the Wolfpack (20-9, 8-8).
L.S.U. 74, ALABAMA 69 Skylar Mays scored 16 of his 20 points in the second half, and Javonte Smart had 19 to lead No. 13 Louisiana State to a win at Alabama.
The Tigers (24-5, 14-2 Southeastern Conference) trailed by 6 points midway through the second half before taking control against the Crimson Tide (17-12, 8-8).
SYRACUSE 79, WAKE FOREST 54 Tyus Battle scored 21 points, Elijah Hughes added 18, and Syracuse held Wake Forest without a basket for 13½ minutes in the second half to pull away for a road victory.
The Orange (19-10, 10-6 A.C.C.) shot 54 percent from the field and dominated inside, finishing with a 44-10 edge in points in the paint.
Chaundee Brown had 14 points for the Demon Deacons (11-17, 4-12).
WISCONSIN 61, PENN STATE 57 Brevin Pritzl scored 17 points on 5-for-5 shooting, helping No. 19 Wisconsin beat Penn State at home.
Pritzl, a reserve for the Badgers (20-9, 12-6 Big Ten), also went 3 for 4 at the line.
The Nittany Lions (12-17, 5-13) were held without a field goal for the final eight minutes of the game.
WOMEN
UCONN 83, HOUSTON 61 Napheesa Collier celebrated senior day by scoring 29 points and grabbing nine rebounds to lead No. 2 Connecticut over visiting Houston.
Another senior, Katie Lou Samuelson, scored 11 points for the Huskies (27-2, 15-0 American Athletic Conference) before injuring her back diving for a loose ball in the second quarter.
Jasmyne Harris, Octavia Barnes and Dorian Branch each had 14 points for the Cougars (15-13, 9-6), who opened with a 17-7 lead and were ahead by a point after the first quarter.
Source link Sports