In Dutchess County, a Farmhouse for the 21st Century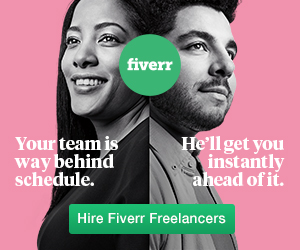 After renting a 200-year-old farmhouse on 230 acres in Stanford, N.Y., for four years, Soo Kim and Carolina Gunnarsson couldn't imagine any better place for a weekend escape from Manhattan.
"We loved it so much. It's very secluded; the only neighbors were cows," said Ms. Gunnarsson, 32, a founder of Fit Pregnancy Club, a prenatal fitness studio in SoHo. "It was always our dream that we would be able to buy it."
So in 2012, when the owner suggested she might be willing to sell, Ms. Gunnarsson and Mr. Kim, 43, who works in finance, bought it for $2.8 million.
In the beginning, they had a few changes in mind. They wanted to clear some of the overgrown farmland, add a pool and build a modest addition to the house.
They knew the architects they wanted to hire: Hayes and James Slade, the husband-and-wife principals of Slade Architecture, who had designed Mr. Kim's SoHo bachelor pad years earlier and had a house of their own in nearby Millbrook, N.Y.
For about a year, the architects worked on plans for an addition as the project expanded to include space for a larger family. At the time, Mr. Kim and Ms. Gunnarsson had a newborn, but they suspected more children would be in their future. Today, they have three: Annalisa, 6, Gustav, 3, and Ragnar, 1.
By the time they finished adding rooms to the proposed structure, it dwarfed the original building. "It became the addition that ate the house," Ms. Slade said.
After a pause, they decided to start over and design an entirely new house slightly farther up the hill, leaving the farmhouse intact as a guesthouse.
For the new 4,600-square-foot house, the Slades conceived a home formed by two overlapping, perpendicular boxes. One box, which sits low on the hill beside a retaining wall, is clad in dry-stacked local stone and Cor-Ten steel shutters. It contains the private functions, including five bedrooms, a family room, a study and a mudroom (plus a playroom in the basement). The other box sits on top, with a living room, dining area and large open kitchen wrapped in floor-to-ceiling glass.
"The glass house has 360-degree views, totally unobstructed in every direction," Mr. Slade said, noting that such transparency can occasionally feel too exposed, especially at night. "So then you have this other space, the stone house, which is much more contained and private."
The house has green roofs for camouflage, because the property is within the view corridor of Wethersfield, a historic estate with museums and gardens open to the public, and Mr. Kim and Ms. Gunnarsson didn't want their home to stick out like a shiny modernist trinket. The glass walls also reflect the landscape during the day, Mr. Slade said, so "it's a little bit stealth."
Beyond blending into the surrounding fields, the house is designed to be green in its energy use. After studying the position of the sun at different times of year, the architects designed roof overhangs for the glass portion that allow sunlight inside during the winter but create shade during the summer. There is a geothermal heating and cooling system, and photovoltaic panels for electricity are planned for the future. And some of the cabinetry and paneling inside the house is made with wood from the property's cherry trees.
Reed Contracting began construction in the spring of 2015, and Mr. Kim and Ms. Gunnarsson spent their first few nights in the house on Thanksgiving weekend of 2017, as the finishing work continued. The house was finally completed last spring at a cost of about $700 a square foot.
Now, aside from serving as their country getaway, the property is an active organic farm with cows, chickens, pigs and sheep, managed by a local farmer. Mr. Kim and Ms. Gunnarsson also own the nearby Big Rock Community Farms Market, which sells products from many area farms and small-scale food producers.
The original farmhouse has proved to be an ideal guesthouse for visitors like Ms. Gunnarsson's parents, who live in Sweden and come to stay for weeks at a time.
After struggling to imagine anything better than the farmhouse when they were renters, the couple have since come around.
"I love cooking, and being able to stand in our kitchen and look out at the views," Ms. Gunnarsson said earlier this month. "Last week, it was minus-11 degrees outside, and I could cook in the kitchen, be nice and cozy, but still feel like I was outside the whole time. We're that close to nature."
For weekly email updates on residential real estate news, sign up here. Follow us on Twitter: @nytrealestate.
Source link LifeStyle