How the Raptors Won Game 1 Over the Warriors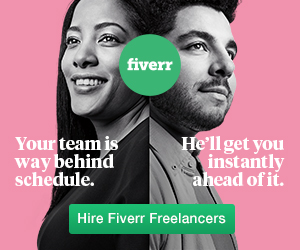 The 24-year wait for Canada's basketball community to finally get a taste of the N.B.A. finals officially ended Thursday night with something else the locals, so often heartbroken in the playoffs, scarcely could have imagined until it happened.
The Toronto Raptors pulled away for a 118-109 triumph in Game 1 of these finals against the mighty Golden State Warriors at a raucous Scotiabank Arena, despite Kawhi Leonard shooting just 5 of 14 from the field to finish with a modest (for him) 23 points.
To pull that off, with Leonard swarmed throughout by the Warriors' smothering and constantly switching defense, Toronto turned to the third-year pro Pascal Siakam. Described just days ago by Warriors Coach Steve Kerr as "a young" Draymond Green, in a nod to his versatility at both ends, Siakam, in his finals debut, dramatically won his matchup with the seasoned Green.
Green was good, posting 10 points, 10 rebounds and 10 assists for a triple-double. But Siakam was spectacular, draining 11 consecutive shots in one stretch en route to 32 points, 8 rebounds and 5 assists for the Raptors, who also hounded Golden State into 42.9 percent shooting from the field.
"From coming out for warm-up to the end of the game, it was just the support and them going crazy," Siakam said, paying tribute to the home crowd. "I've never seen anything like that. Just happy to be a part of it."
Siakam's outburst, which featured 14-for-17 shooting and multiple transition baskets in which he simply outran the Warriors, more than offset Stephen Curry's 34 points. For the first time since Kevin Durant's calf injury, Golden State seemed to truly miss its frontcourt star, who will likely not be back until at least Game 3.
Golden State got 21 points from Klay Thompson, but he, Curry and Green were the only Warriors to score in double figures. It was the two-time defending champions' first game in 10 days after sweeping Portland.
That was not nearly enough to counter Toronto's depth.
"Siakam obviously had the game of his playoff life," Thompson said.
With Leonard struggling to get into an offensive rhythm, the Raptors turned not only to Siakam, but also to Marc Gasol, who scored 20 points.
Fans, eager to see a Canadian team in the N.B.A. finals for the first time, began lining up for entry to the viewing area adjacent to the area, known as Jurassic Park, before 5 a.m. for a 9 p.m. tipoff. Inside the arena, Toronto role players such as Fred VanVleet (15 points off the bench) and Danny Green (three 3-pointers after Green made just four in the Eastern Conference finals) appeared to be lifted by the roars that followed every basket they mustered.
Leonard's point total was respectable, and the most valuable player of the 2014 N.B.A. finals contributed 8 rebounds and 5 assists. But he was nearly an afterthought thanks to Siakam, who on this night went from a leading contender for the league's Most Improved Player award to a star.
The pressure shifts immediately to the Warriors after their first Game 1 loss in five consecutive trips to the finals — and doubly so after Kerr said pregame that he doesn't expect Durant's strained right calf to be healed in time to allow Durant to play in Sunday night's Game 2 in Toronto. Golden State has won a road game in 22 consecutive playoff series, but it appears it will have to continue to cope without Durant, the two-time reigning finals M.V.P.
Golden State had been 5-0 without Durant in the postseason — 6-0 if you include the Warriors' finishing off a home win over Houston in Game 5 of the Western Conference semifinals on the night Durant got injured.
Now the two-time defending champions will try to regroup before Sunday's Game 2, which once again will come in front of Toronto's wild crowds.
Here's how the Raptors beat the Warriors in Game 1:
Final score: Raptors, 118; Warriors, 109
4th Quarter: The Warriors make one last push.
Fred VanVleet was not done after his three-game outburst against Milwaukee. He hit a shot-clock-beating 20-footer that defied all reason when it fell home.
Stephen Curry got past Marc Gasol to the rim, getting the points and foul, putting him at 31 for the game, and after Kawhi Leonard hit 1 of 2 free-throws, Andre Iguodala got Golden State's deficit to 8 with a hook shot over Leonard, though he paid for it by appearing to reaggravate a calf injury.
VanVleet drew a foul from Green — Green's fifth — and hit both shots, getting the lead back to 10.
Curry managed to sneak some contact with Marc Gasol on a 3-point attempt, getting Gasol to foul. Curry hit all three free throws and is 13 for 13 from the line, helping Golden State keep the game respectable.
4th Quarter: The Raptors are in control.
Kevon Looney and Andre Iguodala got a pair of baskets coming out of the timeout, but Kawhi Leonard got the crowed fired up with a 3-pointer with the noise not dying down at all despite Stephen Curry making a circus floater.
Marc Gasol hit a pair of free throws, and after Klay Thompson picked up a technical foul for throwing a ball that hit an official, Leonard hit another free throw to make the lead 12 points.
Following a missed 3-pointer by Fred VanVleet the Raptors called a timeout, but Toronto remains in control with 4:42 left in what is looking like a Raptors win barring an explosion from Golden State's offense.
4th Quarter: Hi, there, Danny Green.
Pascal Siakam continues to dominate, and Danny Green picked a nice time to show up.
After Siakam flipped up a shot to get him to 30 for the night, and getting Toronto's lead to nine, Golden State had seen enough and put Stephen Curry back in the game.
DeMarcus Cousins, who has just 2 points and no rebounds, came out in favor of Kevon Looney, and Serge Ibaka hit 1 of 2 free throws to get Toronto's lead back to 10 with 8:20 remaining.
Looney drew a foul from Kyle Lowry — Lowry's fifth — and hit 1 of 2 free throws, but after the teams traded missed 3-pointers, Green connected to push the Raptors' lead to 12.
The Warriors called a full timeout to look things over, but their ability to come back on the road is looking incredibly unlikely, especially with Siakam making virtually every shot he takes.
Marc Stein: Danny Green made just four 3-pointers in 23 attempts in the Eastern Conference finals. Pascal Siakam will get all the headlines if the Raptors hang on to win this Game 1, but Green's 3-for-6 shooting from deep has been quietly huge.
4th Quarter: About that Golden State comeback …
Toronto keeps proving capable of holding off Golden State's advances.
Fred VanVleet started the quarter by stretching the lead back to nine points with a pair of free throws, but Klay Thompson answered with two of his own.
Jonas Jerebko, getting some minutes to start the fourth, blocked a shot from Patrick McCaw on one end and then hit a 3-pointer on the other, getting Toronto's lead down to four. After Kyle Lowry picked up his fourth foul, DeMarcus Cousins got it down to three by hitting one of two free throws.
VanVleet drove right past Jerebko for a tough layup, and Serge Ibaka swatted away a Shaun Livingston shot to fire up the crowd in Toronto before Pascal Siakam — him again — was able to get to the rim off a Lowry assist to once again push the lead to seven.
The Warriors called a timeout with 9:44 remaining. Siakam is up to 28 points.
End of the 3rd Quarter
The Warriors had moments of the third quarter where they looked great, but instead of erasing Toronto's 10-point lead they simply reduced it to seven points.
Golden State actually had the lead down to four points coming out of the timeout, with Stephen Curry getting up to 25 points for the game, but the Raptors got some help from an unexpected place: Patrick McCaw, the former Warrior who sat out the beginning of the season rather than play for Golden State.
McCaw, getting some rare minutes, hit a huge 3-pointer, getting the lead back to seven and Shaun Livingston missed the Warriors' last shot of the quarter, giving them an uphill battle on the road in the fourth.
Marc Stein: The Warriors haven't been guarded like this in a long time in the N.B.A. playoffs, but they're also making Kawhi Leonard work like he hasn't had to work all season. It's an absolute scrap heading into the fourth quarter, although Toronto got an undeniable surge from an unlikely Patrick McCaw 3-pointer against his old team that stretched the Raptors' lead to 88-81.
3rd Quarter: Free throws are saving the Warriors, sort of.
The impact Pascal Siakam has had on this game has been enormous.
Marc Gasol, who has helped carry the offense, had to take a seat after drawing his fourth foul, but shortly afterward, Siakam got Toronto's lead to a game-high 11 points with a driving layup that gave him 26 points for the game.
Curry got to the line two separate times, making all four shots to reduce the lead to seven points, and the Raptors called a timeout to sort things out with 3:25 left in the quarter.
3rd Quarter: Pascal Siakam is hot; Golden State's foul situation is not.
Pascal Siakam is getting a national stage to show off how great he has become in a short amount of time.
The Warriors had not connected on a field goal for the final 2 minutes 46 seconds of the first half, but they started the scoring in the second half with a pair of free throws from Draymond Green.
Siakam then scored on consecutive possessions — with some help from a turnover by Green — and Stephen Curry answered those makes with a long 3-pointer, also getting help from Green with a quick pass.
Curry hit a long 2-pointer, getting him to 18 points for the game, but Siakam responded with a pair of free throws courtesy of a foul on Andre Iguodala that had the veteran upset.
Green and Kawhi Leonard traded layups, and after Jordan Bell helped keep a Golden State possession alive with an offensive rebound, Klay Thompson connected from 26 feet to reduce Toronto's lead to six points, 67-61.
Siakam — again — kept his team rolling with a 3-footer, and Curry countered with a midrange make.
Golden State was forced to take a timeout with 6:55 left in the quarter, with Toronto's lead back to 10. Siakam is up to 22 points, two ahead of Curry for the game high, and Green is up to four fouls, which could prove to be a huge issue.
Marc Stein: Given the Warriors' lack of depth with Kevin Durant out injured and DeMarcus Cousins only able to play limited minutes in his return from a six-week absence, Kerr faced a serious quandary halfway through the third quarter when Green picked up his fourth foul. Toronto's lead was up to 10 points with 6:55 to play in the period; the momentum is shifting firmly to the hosts.
Halftime
For Toronto to be up 10 at halftime, after having trailed by one with 5:37 remaining, is truly a testament to how good the team has been this season.
The Raptors endured a 13-point first half by Stephen Curry thanks to some terrific offense from Marc Gasol (14 points) and Pascal Siakam (12). Toronto is 8 of 19 from 3-point range (42.1 percent) and has done a nice job keeping its turnovers down.
The biggest surprise, though, is how Toronto was able to thrive offensively even with Kawhi Leonard having just 8 points on 2 of 7 shooting. The heartbeat of the team on both ends of the court for the Raptors, Leonard's getting hot in the second half could wrap up this game fairly quickly.
A big concern for both teams, though, is going to be foul trouble. Draymond Green and Leonard each have three fouls, as does Golden State's Kevon Looney, and any one of those three players drawing a fourth or a fifth early in the third quarter could cause a significant shift in the game.
There were several moments in the first half in which the Warriors seemed to suddenly erase a Toronto lead, but they ran out of time to go on a run to close out the period. If they want to get back into this game they will need one of their signature third-quarter explosions.
Marc Stein: Golden State Coach Steve Kerr used 12 of his 13 players in uniform. Toronto Coach Nick Nurse got only three baskets combined in the first half from his All-Stars Kawhi Leonard and Kyle Lowry and has to be thrilled to hold a 10-point lead at intermission — with a resurgent Gasol (14 points) leading the way. But this is a matchup of two excellent defensive teams, not just one. The Warriors' constant switching and swarming on Leonard prevented the Raptors — who are more commonly identified as the defensive juggernaut — from getting too far out of the Warriors' range, even with Golden State shooting just 36.6 percent from the field.
2nd Quarter: Kawhi goes cold, but Toronto doesn't care.
Toronto is up fairly big at the half, but it's thanks mostly to Marc Gasol and Pascal Siakam, rather than Kawhi Leonard.
Gasol put his team ahead, 42-41, with a nice move to the hoop for an easy layup with 4:33 left in the quarter. Coming out of a timeout, Siakam hit a short jumper to increase the Raptors' lead to three points.
Andre Iguodala defied age and gravity with a dunk, but Siakam answered immediately with a wide open 3-pointer.
Kevon Looney hit an uncharacteristic long 2, but Siakam was back once again, driving right past Draymond Green for a layup.
Leonard pushed the lead to seven points by floating a ball over Stephen Curry and drawing a foul (and a free throw) in the process.
Green showed off some savvy, drawing a foul from Leonard — Leonard's third, which is a concern — and then making both free throws, briefly closing the game to five points. But Gasol then hit a pair of free throws to get it back to seven.
Green ended up being called for a third foul as well — this one on a charge drawn by Kyle Lowry — and that will put the vital big man on the bench for the rest of the second quarter.
Gasol connected on a short jumper, pushing the lead to nine, and after a pair of Curry free-throws, Danny Green made the lead 10 with a 3-pointer.
2nd Quarter: Golden State's shots stop falling.
The Warriors do not have their shots falling so far, but they somehow, at least briefly, have a lead.
Coming out of the timeout with 9:27 remaining, Golden State fed DeMarcus Cousins inside and the big man drew a foul before connecting on both free throws for the first N.B.A. finals points of his career.
Fred VanVleet sandwiched a pair of makes around a Jonas Jerebko 3-pointer, but VanVleet picked up a costly turnover as Quinn Cook got down the court easily and pulled the Warriors within two points, 36-34.
A Kevon Looney foul put Kawhi Leonard on the line for two free-throws, and the superstar hit them both — bringing him to 5 points for the game — but Shaun Livingston countered with a driving layup for Golden State.
Stephen Curry, back in the game after a rest, picked up a foul trying to fight for a loose ball, but VanVleet managed to miss both of his free-throw attempts.
Draymond Green once again got the Raptors' lead down to two points with a pair of free throws, and then Klay Thompson gave Golden State a 41-40 lead with a long 3-pointer despite having a hand in his face as he released the ball.
If the Warriors find a way to get hot from outside, the Raptors could be in trouble.
2nd Quarter: Raptors stretch their lead.
Boogie was not an immediate fix.
DeMarcus Cousins checked in at the start of the second quarter, but after a few missed shots by Golden State it was Quinn Cook who scored the first points of the period for the Warriors with a 3-pointer.
Norman Powell made a pair of free throws for Toronto and, after the Raptors endured a Klay Thompson dunk, they got a pair of baskets by Serge Ibaka, putting their lead at 31-26, forcing a Golden State timeout with 9:27 left in the quarter.
Start of the 2nd Quarter: Boogie is back.
Marc Stein: In each of his 32 prior appearances for the Warriors, DeMarcus Cousins was deployed as a starter. Steve Kerr played it differently in Cousins' comeback game. Back on active duty for the first time since April 15 — Game 2 of Golden State's first-round series against the Los Angeles Clippers — Cousins sat out the entire first quarter of this Game 1 before starting the second quarter.
Kerr's concern with reintegrating Cousins had more to do with preserving the momentum that the Warriors built in sweeping Portland in the Western Conference finals without the injured Kevin Durant more than any concerns about Cousins's rust. The Warriors decided it made more sense to let Cousins return with mostly second-unit players — and to potentially give a boost to Thompson in shouldering the offensive load with that unit.
End of the 1st Quarter: Rusty Warriors hang in there.
The first quarter is complete, and the home team is winning. But it could have been far worse for the visiting Warriors.
Coming out of the timeout with 2:56 left in the quarter, both teams were sloppy, with missed shots and turnovers; Golden State's Alfonzo McKinnie was even called for traveling, which must have been exciting for basketball's many social media referees.
In all, there was a span of 2 minutes 5 seconds between baskets, but it was Pascal Siakam with a wide open 3-pointer that increased Toronto's lead to 25-19.
Shaun Livingston ended up making a pair of free-throws, closing the gap to 25-21, but that proved to be all the scoring in the first quarter.
The Warriors looked rusty in the first, shooting just 30.4 percent from the field, but Toronto's 39.1 percent didn't let the Raptors build the type of lead they might have under normal circumstances. Perhaps the most surprising stat so far is the undersized Golden State outrebounding the Raptors, 16-12.
1st Quarter: Toronto is not backing down.
The Warriors' offense is so relentless that they can seemingly erase leads at will, but Toronto is not giving an inch.
Following a Draymond Green turnover, the Warriors chose to leave Marc Gasol wide open again; after setting himself, Gasol connected on another 3-pointer, proving Golden State is going to have to guard him.
Toronto got a quick layup from Danny Green and appeared to be trying to turn up the intensity. Green stopped the bleeding a little with a long 2-pointer, but Pascal Siakam answered with a 7-footer. After a pair of free-throws by Gasol, Toronto was up by 7.
Suddenly Golden State's offense kicked in. Stephen Curry hit consecutive 3-pointers and a Klay Thompson dunk gave the Warriors an 8-0 run and a, fairly brief, 19-18 lead.
Unlike other teams that have wilted once Golden State gets going, the Raptors got quick scores from Kyle Lowry and Fred VanVleet — keeping the reserve's hot streak going — and when Golden State called a timeout with 2:56 left in the quarter, Toronto was up, 22-19.
Marc Stein: Kawhi Leonard scored 3 points in the first quarter, and the Raptors still closed it with a 25-21 lead. That has to be encouraging for the hosts after all the skepticism coming into the series about how much help Leonard would get offensively from his supporting cast. The Warriors predictably swarmed Leonard, but the Raptors responded stoutly. They sure don't look scared in this big step up to the game's grandest stage.
1st Quarter: Sloppy start sends Curry to the free-throw line.
The game began with a Toronto throwing a pass out of bounds.
After the teams traded misses, Stephen Curry was fouled on a long 2-pointer and hit both shots to give the Warriors a 2-0 lead.
Both teams set an early tone with 3-pointers flying, and players finding their way to the hoop. Danny Green, who struggled with his shot in the previous round, answered Curry with a 3-pointer. After Klay Thompson countered with a short jumper, Kawhi Leonard also connected from long distance.
Curry hit from 3 and so did Marc Gasol (who was left comically wide open).
It was a lot of action, but after 4 minutes 30 seconds of action, the teams were tied, 9-9.
1st Quarter: Tipoff
Coach Steve Kerr held back Golden State's starting lineup for as long as possible, but he ended up going with Jordan Bell, the second-year big man out of Oregon, rather than Kevon Looney or DeMarcus Cousins as his starting center. The 6-foot-9 Bell lost the tip to Toronto's 7-foot-1 Marc Gasol and Game 1 is officially underway.
Starting Lineups: The Rappers
Everyone knows that Drake (in a Dell Curry Raptors jersey tonight) is the face of Toronto's fan base.
The Warriors have a big-hitter, too: E-40.
What to Watch for in Game 1
Draymond Green is on the edge.
Green, the Warriors' volatile big man, has been receiving praise for having stepped up his game a great deal in these playoffs following a late-season decision to lose weight, but he has also been much more measured, on and off the court. He comes into the series with four technical points — just three away from a mandatory one-game suspension — but he has not received one for arguing with officials since Game 1 of the conference semifinals, a span of nine games.
Fine, let's talk about Drake.
Considering Kawhi Leonard's notable silence, Toronto's answer to Draymond Green's trash talking may be one of the team's fans: Drake. The rapper is known for being a pest on the sidelines, but the Warriors do not seem particularly concerned. Golden State Coach Steve Kerr made a self-described "dad joke" about Drake calling him on his cellphone, and Curry defended Drake's rights to be himself.
"It's been entertaining," Curry said. "I know it's a tricky situation with him being right there on the court, but at the end of the day, he's having fun, having — you can't hate on nobody having fun." After considering his answer, Curry added: "Well, I guess in this life everybody hates on people having fun. So it's par for the course on that one."
Stephen Curry is back (but he never left).
Remember earlier this month when people started openly wondering if it was time to talk about Curry disappearing in the playoffs? The two-time most valuable player has temporarily ended that discussion by scoring 30 or more points in each of his last five postseason games. In 2015 he had a streak of four playoff games with 30 or more points, but the addition of Kevin Durant changed things considerably; Curry's longest streak in the last two postseasons was just two games.
Toronto has discovered a new weapon from long range: Fred VanVleet.
No one in the league can claim to be on a hotter shooting streak than VanVleet. The backup point guard shot 82.4 percent from 3-point range (14 for 17) in the final three games of the Eastern Conference finals against the Milwaukee Bucks. Up until that point he had been shooting 19.5 percent (8 for 41) from long distance.
DeMarcus Cousins could make the difference for Golden State.
Golden State's DeMarcus Cousins, who has been out since April 15 with a severe quadriceps injury, will be active Thursday night for Game 1 of the N.B.A. finals between the Warriors and Raptors in Toronto, according to Golden State's coach, Steve Kerr.
Cousins, who came to Golden State last summer amid great fanfare — and ample derision from people who thought his addition made the team even more unbeatable — has proved to be a significant liability on defense. His limitations could be more pronounced as he works his way back into shape, but there is also the chance that he will pay dividends by providing a different look on offense.
Historically, Toronto's Kawhi Leonard and Danny Green have done a solid job of limiting the impact of Golden State's Stephen Curry and Klay Thompson. With Kevin Durant still out because of an injured calf, if Cousins can provide scoring inside, he could take the pressure off Andre Iguodala and Draymond Green to be the Warriors' third scoring option.
Kawhi Leonard gives Toronto its best shot in years.
Leonard barely played in the 2017-18 season, and Toronto paid a hefty price to acquire him from San Antonio, but he has responded by not only playing the best all-around basketball of his career, but also by elevating the entire Raptors franchise. Los Angeles Clippers Coach Doc Rivers recently compared him to Michael Jordan, and teams are already lining up to recruit him this summer.
The Warriors have seen everything.
Of the players expected to be active for Golden State tonight, nine have combined to play 129 finals games, including five (Curry, Thompson, Green, Iguodala and Shaun Livingston) who have each played in all 22 finals games of the previous four seasons. Toronto's roster has four players with finals experience, and that group has played a total of 38 games. Leonard made his 12 finals games count: He was named finals most valuable player in 2014 (making him the last player not from the Cleveland Cavaliers or Warriors to win one).
Source link Sports