How the Astros Beat the Yankees in Game 4 of the A.L.C.S.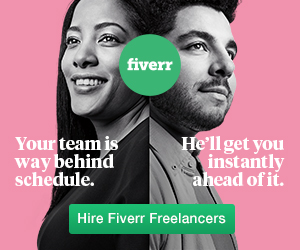 Gary Sanchez returned to the dugout to a rain of boos after striking out with the bases loaded. Edwin Encarnacion stared off at nothing in the dugout after producing the same result. Even Gleyber Torres looked to the ground after doing the same.
As the Yankees missed opportunity after opportunity on Thursday night, their magical 2019 season — which produced their first American League East title in seven years and nearly a home run record despite myriad injuries — moved perilously close to its conclusion. Against the Houston Astros in the American League Championship Series, the Yankees' once-potent bats have wilted in the biggest moments.
That trend continued in an 8-3 loss on Thursday in Game 4 of this best-of-seven series that has the Astros one game away from a World Series berth. The Yankees drew seven walks and collected five hits, but they failed to produce in the most crucial situations. The Yankees were the best in baseball during the regular season with runners in scoring position, but in this series they have gone 4 for 27. As a result, they have created little margin for error for their pitchers and have dug themselves into a three-games-to-one deficit in the A.L.C.S.
"We get guys on base but we're missing that one big hit," the star outfielder Aaron Judge said. "That's the one thing Houston was able to do when they had some traffic on the bases."
And the Astros did so emphatically: With runners on base in the third and sixth innings, Houston got three-run blasts from George Springer off Masahiro Tanaka and from Carlos Correa off Chad Green.
Some help may arrive on Friday for the Yankees. Giancarlo Stanton, who strained his right quadriceps in Game 1 of the A.L.C.S., was inching closer to being able to serve as a designated hitter, Yankees Manager Boone said before Thursday's game.
Stanton, one of the best power hitters in baseball when healthy, tested his leg by running the bases three hours before Thursday's game. He ran only at around 60 percent capacity, Boone said — not enough for Stanton to play the outfield but close enough to add his bat to the lineup. With Encarnacion 1-for-15 at designated hitter this series, perhaps even a hobbled Stanton could help.
If Stanton does play, he would join a Yankees team on the brink in a series that has seen a good deal of back-and-forth and gamesmanship. A bit of controversy cropped up before first pitch on Thursday: Over the years, teams have grown suspicious about whether the Astros were stealing their opponents' signs, including during last season's A.L.C.S. — although Major League Baseball cleared them of any wrongdoing.
A new chapter was added on Wednesday, when some news media reports emerged that the Yankees had become upset with the Astros for whistling during Game 1 in Houston. The Yankees were said to be suspicious that Houston was using the sound as a tactic to relay signs from the dugout about which pitch was coming next.
The Yankees never filed a formal complaint, but M.L.B. found nothing inappropriate when it looked into the matter. Whatever the Astros may have been doing — real or imagined — wasn't effective: Tanaka tossed six scoreless innings, and the Yankees surrendered only three hits in a 7-0 Game 1 win.
Before Game 4, the Yankees were relatively mum on the subject. "We try to be buttoned up in every possible way and vigilant, and scout our guys and scout opposing teams," Boone said. "So I don't worry about it, honestly."
Astros Manager A.J. Hinch, on the other hand, gave an emphatic denial to any sign-stealing allegations.
"It made me laugh because it's ridiculous," he said. "And had I known that it would take something like that to set off the Yankees or any other team, we would have practiced it in spring training. It apparently works, even when it doesn't happen. So to me, I understand the gamesmanship."
After hitting his second home run of the series on Thursday, Correa also brushed off the subject. "Not everything is about tipping" pitches, he said. "We can hit, too."
On Thursday, a regression in the sharpness of Tanaka's best two pitches — a split-finger fastball and a slider — was his biggest downfall. He walked Robinson Chirinos to lead off the third inning and coughed up a single to Josh Reddick. Springer, who was 4 for 33 this postseason entering that at-bat, then clobbered a flat splitter over the plate for a three-run homer.
It was the type of key hit, with runners on base, the Yankees have searched desperately for since Game 1.
They squandered a promising start against Zack Greinke, one of the Astros' three aces. He gave up a single and walked three batters to give the Yankees a 1-0 lead. With Greinke sputtering, Sanchez let him off the hook by striking out on a slider in the dirt.
In the fifth inning, the Yankees chased Greinke from the game with a D.J. LeMahieu single and an Aaron Judge walk. Aaron Hicks loaded the bases by drawing a walk against reliever Ryan Pressly. But Yankee Stadium soon fell quiet when Torres chased a slider out of the strike zone and Encarnacion flailed at an inside fastball.
9th Inning: The Astros Finish Off the Win
Rushing in on a grounder in hopes of nailing Jose Altuve at first, Gleyber Torres simply missed the ball, earning an error and sending Altuve to second. A wild pitch sent Altuve to third and a single to left by Michael Brantley brought the second baseman home, making it 8-3 in favor of the Astros.
A wild pitch allowed Brantley to advance to second, but Jonathan Loaisiga made that meaningless when he walked Alex Bregman. The Yankees finally got an out on an infield fly from Yuli Gurriel, and then they replaced Loaisiga with Tyler Lyons. The left-hander, who has thrown just 29 and a third innings over the last two seasons, struck out Yordan Alvarez and Carlos Correa to get out of the inning.
Roberto Osuna did not have to work very hard in the ninth. He retired D.J. LeMahieu on a fly to right and Aaron Judge on a grounder to short. After walking Aaron Hicks, Osuna ended it by getting Gleyber Torres to fly out to right.
In a game where very little seemed to go the Yankees' way, perhaps the most striking thing was the team's four errors, which were the most they have committed in a postseason game since 1976, when they had five in Game 2 of the A.L.C.S. against the Kansas City Royals.
8th Inning: Yankees Fall Further Behind
The Astros extended their lead to 7-3, C.C. Sabathia left the game with an injury, and the Yankees have one inning left to avoid falling into a three-games-to-one deficit in the A.L.C.S.
In the top of the eighth, the Yankees had decided to give Adam Ottavino another whirl, and the struggling reliever allowed a leadoff double to Alex Bregman. Yuli Gurriel reached based via error when D.J. LeMahieu couldn't handle a grounder and with a left-hander coming up, Aaron Boone seemingly got the message that Ottavino still wasn't right, and replaced him with Sabathia.
Sabathia got a soft grounder from Yordan Alvarez but Gleyber Torres fielded it awkwardly and then froze up trying to decide where to go with the ball, allowing a run to score. Carlos Correa lined out to right, and after Robinson Chirinos took a 91 mile-per-hour cutter off the arm to load the bases, the pinch-hitter Aledmys Diaz flied out to shallow right, with Sabathia looking effective in his temporary role as a reliever.
The big Yankee left-hander had a 2-1 count to George Springer when he suddenly stepped off the mound, appearing to have sustained some sort of injury. He tried throwing a practice pitch but did not feel right, and he ended up walking off the field in visible discomfort. The Yankees replaced him with Jonathan Loaisiga, who finished off the at-bat by striking out Springer to strand three runners.
The Yankees went down fairly quietly in the bottom half of the inning. Joe Smith struck out Brett Gardner swinging and Gary Sanchez looking before Gio Urshela reached via a fairly brutal error by Bregman, who tried to back-hand a grounder and simply didn't get the ball in his glove. Smith was relieved by Houston's closer, Roberto Osuna, who retired Didi Gregorius on a fly ball in foul territory that was tracked down by Bregman.
Considering the Yankees' dire situation in this series, and Sabathia having had plenty of health problems in recent years, there is a strong likelihood that he has thrown the last pitch of a career that has included 251 wins, 3,093 strikeouts, a World Series ring and a Cy Young Award.
7th Inning: No Problems for the Relievers
A perfect inning for both bullpens and the game remains 6-3 in Houston's favor.
Tommy Kahnle relieved Chad Green and, after having George Springer bail out of the box on a 97 mile-per-hour fastball that was up-and-in, Kahnle kept Houston's leadoff hitter off balance, striking him out looking on another inside fastball. Jose Altuve flied out to right and Kahnle made it a 1-2-3 inning by getting Michael Brantley to line out to first base.
Houston answered with its setup man, Will Harris, who started things off by catching Aaron Hicks looking at strike three. He did it again with the next batter, freezing Gleyber Torres with a 91.5 mile-per-hour cutter. Harris then ended things by getting Edwin Encarnacion to ground out to third.
6th Inning: Yankees and Astros Trade Homers
The Astros widened their lead when Carlos Correa, the hero of Game 2, hit a 3-run homer. The Yankees got two back on a Gary Sanchez homer, but in a game that is into the bullpen for both teams, Houston is leading, 6-3.
To start the sixth, Masahiro Tanaka allowed his first baserunner since the third inning as D.J. LeMahieu couldn't handle a sharp liner from Alex Bregman — with the play officially being ruled an error. That was it for Tanaka, though, as Manager Aaron Boone replaced him with Chad Green.
Green, who has now pitched in three consecutive games, got Yuli Gurriel to pop out to short, but then Yordan Alvarez delivered his first hit of the A.L.C.S. with a single to center that sent Bregman to third, and Correa brought them both home with a 403-foot homer to left-center that made it 6-1 Houston. A second out came via a pop-up to first from Robinson Chirinos and Green ended the inning by striking out Josh Reddick.
Asked to preserve the five-run lead, a new Astros reliever, Josh James, started things off by issuing a four-pitch walk to Brett Gardner. Gary Sanchez, who to that point was 0 for 2 in the game and 1 for 15 in the series, suddenly found his swing, launching a 98 mile-per-hour fastball 403 feet to left-center to narrow the Yankees' deficit to 6-3.
After James struck out Gio Urshela and got Didi Gregorius to pop-out to Bregman in foul territory, D.J. LeMahieu lined a ball down the right-field line that resulted in a ground-rule double as it bounced out of play before ricocheting back onto the field. James was able to strand LeMahieu on second by striking out Aaron Judge to end the inning.
Tanaka's final line for the game was five innings, with four runs on four hits. He struck out one and walked two, thoroughly dominating Houston in every inning but the third.
5th Inning: Pressly Escapes a Jam
Since Michael Brantley singled in the third inning, Masahiro Tanaka has allowed a fielder's choice to Alex Bregman and absolutely nothing else, with eight straight batters being dispatched with seemingly minimal effort. That includes a top of the fifth in which he dispatched the top of the Astros' batting order with the only difficult out being Michael Brantley's liner to right that was snagged by a diving Aaron Judge.
Zack Greinke was not nearly as sharp. He allowed a one-out single to right from D.J. LeMahieu before falling behind 3-0 against Aaron Judge in an at-bat that eventually went eight pitches and resulted in a walk. With Greinke up to 83 pitches, and Houston clinging to a two-run lead, Manager A.J. Hinch had seen enough, and he replaced his No. 3 starter with Ryan Pressly.
The Houston reliever walked Aaron Hicks to load the bases, bringing up Gleyber Torres, who Pressly was able to strike out on six pitches, getting the third strike on a checked swing — though Torres vehemently disagreed with the call. There was a brief delay when Houston's catcher, Robinson Chirinos, was struck in the arm by a follow-through, but Pressly got out of the jam by striking out Edwin Encarnacion to end the inning, preserving the 3-1 lead.
4th Inning: Pitchers Settle In
A perfect inning for both pitchers kept things awfully quiet.
Masahiro Tanaka showed no signs of having let a difficult third inning get to him. He got Carlos Correa to line out to left, Robinson Chirinos to ground out to short and then got out of the inning when Josh Reddick flied out to deep left.
Zack Greinke was able to match Tanaka's perfection. He got Brett Gardner to chase a pitch that bounced just after it crossed home plate for his fifth strikeout of the night, retired the ice-cold Gary Sanchez on a grounder out to short, and ended the inning by getting Gio Urshela to ground out to second.
3rd Inning: Springer Blasts Astros Into the Lead
The tone of this game changed dramatically when Masahiro Tanaka, who had been brilliant in the first two innings, suddenly couldn't get an out. And George Springer, who has been slumping for most of the postseason, got his second crucial home run against the Yankees.
Tanaka was in trouble immediately. He walked Robinson Chirinos and then gave up a single to Josh Reddick. Springer made him pay for those baserunners by blasting a 408-foot homer to left-center that came off his bat at 110 m.p.h.
The next batter, Jose Altuve, hit a soft grounder to short and then motored to first for an infield single, just barely beating Didi Gregorius's throw, and Michael Brantley singled to right, sending Altuve to third. Alex Bregman's grounder back to the mound got Altuve caught in a run-down and, just like in Game 3, Houston showed some baserunning savvy by getting its runners to second and third while the Yankees chased down the Astros' speedy second baseman between third and home.
Tanaka got Yuli Gurriel to pop out to right, shallow enough that Brantley was not able to score and Yordan Alvarez popped out to left to end the inning.
Staked to a lead, Zack Greinke responded well. He struck out Aaron Hicks, got Gleyber Torres to fly out to right and struck out Edwin Encarnacion to end the inning.
2nd Inning: Some Shakiness, but No Runs
The second inning saw both Masahiro Tanaka and Zack Greinke improve their efficiency from the first inning, and the score remained 1-0 Yankees.
Tanaka retired the leadoff batter, Yuli Gurriel, on a liner to center and got Yordan Alvarez to ground out on a sharply hit ball to second — with Alvarez very nearly beating the slow throw to first from Gleyber Torres. Tanaka then struck out Carlos Correa to complete the 1-2-3 inning.
Greinke needed one pitch to get Gio Urshela to pop out to short, but he allowed a one-out single to left from Didi Gregorius. D.J. LeMahieu hit a soft chopper to first, slow enough that Gurriel had no play at second and settled for just one out at his own base. That brought Aaron Judge up with a runner on second and two outs, but Greinke was able to strike him out to end the threat.
1st Inning: Greinke Walks In a Run
The Yankees got Gerrit Cole to tie his career high with five walks in Game 3, and they already have Zack Greinke up to three after one inning of Game 4. The third forced in a run home, giving the Yankees a 1-0 lead.
The top half of the inning was quiet. After retiring George Springer on a liner to short and Jose Altuve on a soft fly to right, Masahiro Tanaka walked Michael Brantley. Just two pitches later, he was out of the inning thanks to Alex Bregman popping out to short.
In the bottom half of the inning, D.J. LeMahieu drew a leadoff walk before Aaron Judge hit a sharp grounder to short that Carlos Correa was able to flip to second for an out. The Yankees' surprise No. 3 hitter, Aaron Hicks, hit a bloop to shallow right that baffled Houston's defense, falling to the ground just out of Correa's reach, putting runners at first and second.
Gleyber Torres did Greinke a favor, popping out to first on the first pitch he saw, but then Greinke suddenly could not throw a strike. He walked Edwin Encarnacion to load the bases and then sent a run home with a four-pitch walk to Brett Gardner.
Greinke got out of the inning by striking out Gary Sanchez, but the 28-pitch inning was certainly not what the former Cy Young Award winner was hoping for.
Lineups
Yankees
1. D.J. LeMahieu 1B
2. Aaron Judge RF
3. Aaron Hicks CF
4. Gleyber Torres 2B
5. Edwin Encarnacion DH
6. Brett Gardner LF
7. Gary Sanchez C
8. Gio Urshela 3B
9. Didi Gregorius SS
Masahiro Tanaka P
Astros
1. George Springer CF
2. Jose Altuve 2B
3. Michael Brantley LF
4. Alex Bregman 3B
5. Yuli Gurriel 1B
6. Yordan Alvarez DH
7. Carlos Correa SS
8. Robinson Chirinos C
9. Josh Reddick RF
Zack Greinke P
Pregame Story Lines
Source link Sports