Gino Marchetti, Baltimore Colts Defensive Star, Dies at 93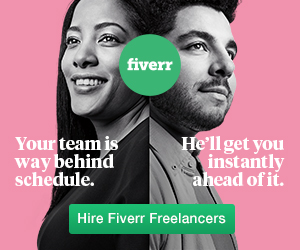 Gino Marchetti, the rugged defensive end for the great Baltimore Colts teams of the 1950s who was widely considered one of the best at his position, died on Monday in Paoli, Pa. He was 93.
The cause was pneumonia, his wife, Joan Marchetti, said.
Marchetti, who was selected to 11 consecutive Pro Bowls starting in 1954 and inducted into the Pro Football Hall of Fame in 1972, was the prototypical defensive end. At 6 feet 4 inches and 245 pounds, he was big, quick and strong, a pass rusher who combined ferocity and finesse and a staunch run stopper who had a knack for knowing where a play was going.
He used that sense to make one of the most famous tackles in National Football League history. In the waning moments of the 1958 championship game against the Giants, he pulled down Frank Gifford inches from a first down, forcing the Giants to give the ball back to the Colts for one last-ditch drive. Quarterback Johnny Unitas and the Baltimore offense took advantage of the opportunity, driving 70 yards for a tying field goal.
Marchetti, who broke his leg making the game-saving tackle, watched Unitas's heroics from a stretcher on the sidelines, then looked on as the running back Alan Ameche scored eight minutes into overtime to give the Colts the victory in what many still refer to as the greatest game ever played.
Marchetti's success was not limited to the football field. While a member of the Colts, he opened a pizza and hamburger stand with a loan from the team's owner, Carroll D. Rosenbloom. The place, Gino's, became a Baltimore favorite and eventually grew to more than 450 restaurants in several states. In 1982, Marchetti sold the chain for $48.6 million (about $130 million today) to the Marriott Corporation, which converted many of the restaurants to Roy Rogers fast-food outlets.
Gino Marchetti was born to Maria (Dalforte) and Ernesto Marchetti, immigrants from Lucca, Italy, on Jan. 2, 1926, in Kayford, W.Va., and grew up northeast of San Francisco in Antioch, Calif. He joined the Army after high school and, after fighting in the Battle of the Bulge as a machine-gunner, returned home to work as a bartender in his father's tavern.
Marchetti's football career began at a racetrack, where his hulking figure caught the eye of a recruiter for Modesto Junior College, in central California. He became a star at Modesto, then moved on to the University of San Francisco, where he played on an undefeated 1951 squad that featured nine future N.F.L. players, including five future Pro Bowlers and three future Hall of Famers. (The other two were the running back Ollie Matson and the offensive tackle Bob St. Clair.)
He entered the N.F.L. the next year with the Dallas Texans, then became a Colt when the franchise moved to Baltimore in 1953. He played at offensive tackle that first season in Baltimore under Coach Keith Molesworth, and the Colts ended the season with a 3-9 record.
Marchetti was not above delivering a cheap shot — at least until one day in Detroit, when he helped himself out of a pileup by grinding his hand into the face of the Lion running back Doak Walker. Walker didn't fight back or yell; he simply stared at Marchetti.
"I could see it in his eyes," Marchetti's teammate Art Donovan recalled him saying in his 1987 memoir, "Fatso: Football When Men Were Really Men." "A big guy like me, with probably 80 pounds and six inches on Walker, having to resort to a mean, lowdown trick like that. That look of disgust reformed me."
Marchetti didn't need such tactics to intimidate. By the time he retired in 1966, he was acknowledged as the greatest defensive end of all time, a title officially bestowed on him when the N.F.L. celebrated its 50th anniversary in 1969. Twenty-five years later, he was included as one of three defensive ends on the N.F.L.'s 75th-anniversary team.
"He's the greatest player in football," Sid Gillman, the coach of the Los Angeles Rams, said in 1959. "It's a waste of time to run around this guy's end. It's a lost play. You don't bother to try it."
Marchetti married Joan Plecenik in 1978, after his marriage to Flora Etta Beck had ended in divorce. In addition to his wife, with whom he lived in West Chester, Pa., he is survived by two daughters, Gina Burgess and Michelle Kapp; two sons, John and Eric; a stepdaughter, Donna Lloyd; 16 grandchildren; and 14 great-grandchildren.
Marchetti always appreciated the impact that the 1958 title game had on his career, and on football in general.
"That game made such a tremendous difference," he said in a 1998 interview with The Baltimore Sun. "After that game, there was tremendous enthusiasm for the sport. Fans were everywhere. Stadiums filled up. And in Baltimore, I was able to open my first restaurant. That game made that possible."
He might have added that he had one more constant reminder of that game: After being injured in it, he always walked with a limp.
Source link Sports