For Pep Guardiola and Manchester City, Another Confounding European Trip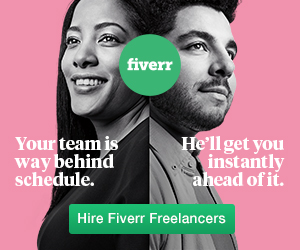 LONDON — Pep Guardiola clasped his hands to his head, a look of sheer exasperation on his face. Even that, though, did not feel sufficient, not after one of his players had given the ball away so carelessly. And so the Manchester City manager hurled himself to the ground, curled over in his cable-knit sweater, and beat the turf with his fists.
By the time he had picked himself up, the danger had passed, but that was not the point. Guardiola seeks perfection; there are times when he takes anything less as a personal slight. He frantically waved to the culprit, Ilkay Gündogan, to grab his attention. In the tumult of the Tottenham Hotspur Stadium on Tuesday, he had to resort to mime.
Two hands, palms flat, raised: What, exactly, was that?
Two fingers, pointed to the temples: Think.
Watching Guardiola on the touchline is exhausting. Few managers seem to become so absorbed in a game, so consumed by it. He moves constantly, restlessly — pacing and jittering and signaling, bellowing instructions and calling players over for brief conclaves and turning on his heel to consult with his bench.
After a while, once the movements are decoded, it is almost possible to tell how Manchester City is playing simply by watching Guardiola, a cross between a telegraph service and an interpretive dance troupe.
Even at the best of times — which, given City's success, is most of the time — he seems frazzled, but when things are not going well, when his lofty standards are not being met, everything speeds up. More players are beckoned over, more impromptu huddles are held, more ground is covered. His stress is almost palpable.
Tuesday night was one of those times. Manchester City was not even losing when Gündogan drew his ire: It would be another few minutes before Son Heung-min delivered the goal that gave Tottenham a 1-0 advantage heading into next week's second leg of this Champions League quarterfinal. At the time, indeed, City was ascendant, slowly asserting itself, drawing the sting from Spurs, quelling the noise from the crowd, starting to create chances.
And yet, even then, this was not the imperious City that has won 22 of its last 23 games, including 14 straight. It was not the fine-tuned team that is on course to win 98 points in the Premier League, after hitting an unprecedented 100 last year, or the one that had been hailed by Mauricio Pochettino, the Spurs coach, as arguably the best team in Europe.
The mood had been set in the first few seconds, as Tottenham's Harry Kane charged down Nicolás Otamendi, blocking his attempted clearance, sending the ball arcing into the sky, inciting the 60,000 or so packed into Spurs' box-fresh new home. From that point on, City did not have a moment to settle, to find its rhythm, to start weaving its hypnotizing patterns.
Still, Guardiola's team might have led — such is City's quality that it does not need to play at its best, or even especially well, to create chances — had Sergio Agüero converted an early penalty, awarded for a handball by Danny Rose that none of the players, fans, coaches or officials in the stadium seemed to spot. (Rose did, admittedly, look a little sheepish.)
The Video Assistant Referee had seen it, though: Bjorn Kuipers, his counterpart on the turf, duly checked and pointed to the spot, for reasons that would not have been clear to anyone not watching on a television.
Perhaps the sight of Hugo Lloris diving to his left and palming Agüero's shot away was what strained Guardiola's nerves. Perhaps, at that point, a sense of foreboding descended upon him.
There is a curiosity in Guardiola's gilded record as a coach. He is, of course, the most successful manager of his generation. He has won titles in Spain, Germany and England; he has won the Champions League twice; he has, more than once, changed the soccer culture of not just a club but a country. He has improved dozens of players, many who might have reasonably expected that they could not be improved. He is, in 99 ways out of 100, beyond reproach.
He struggles, though, when it comes to traveling away from home for Champions League knockout games. Over the course of his career, the decade or so in which he has become the gold standard for coaching, he has played 26 such fixtures. He has won just six of them. This defeat — whether City can turn it around in Manchester next week or not — means he has now drawn 10 and lost 10.
Given the resources Guardiola has had at his disposal in that span — the Barcelona of Messi, Xavi, and Andrés Iniesta; a Bayern Munich that dominated the Bundesliga; this Manchester City team that is so untouchable in English domestic competition — that record is unsatisfactory.
Increasingly, in these fixtures, he has the air of a man not quite sure what to do, someone who does not — in this one specific context — trust his usual, impeccable instincts. At Liverpool last year, he chose to flood the midfield, omitting Raheem Sterling in favor of the more conservative Gündogan. Liverpool swept his team aside, leaving City too much to do to recover at home.
Here, too, he tweaked the formula that had worked so well the rest of the year. Among a raft of changes, Gündogan started again, alongside Fernandinho. More unexpected still was the presence of the combative Fabian Delph and the enigmatic Riyad Mahrez. It was not until the final two minutes that Kevin De Bruyne and Leroy Sané, his two most destructive options on the bench, made an appearance.
There were mitigating circumstances, of course. City has a hectic April, a Premier League title to win and a squad to keep fresh. But whatever the reasons, the outcome was the same. City stalled — not by much, but by enough. Once again, on the road in Europe — or at least as much as Britain is in Europe these days — Guardiola tried to solve a problem that did not exist, and caught himself out.
The damage need not be fatal, of course. City will still believe it can overturn this deficit on home turf next week, especially with Kane now likely to be sidelined with an ankle injury for the rest of the season. It will be tight, though, tense and nervous and strained, the sort of night when what happens in the technical area will tell you what happens on the field.
Source link Sports