Ethiopian Airlines Crash Updates: Ethiopia to Send 'Black Boxes' Abroad for Analysis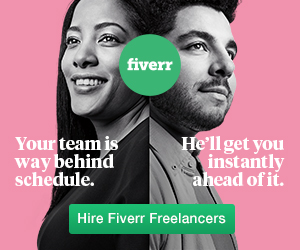 • Ethiopia will send overseas for analysis the so-called black boxes — flight data and voice recorders — recovered from the crash site of Ethiopian Airlines Flight 302, in which 157 people were killed, an airline spokesman said on Wednesday.
• At least two pilots, flying United States routes on the same model of Boeing jet involved in two recent crashes, filed incident reports with the federal government that raised concerns about safety and criticized a lack of training on the new plane, the Boeing 737 Max 8.
• Citing safety concerns, Egypt, Kazakhstan and Vietnam closed their airspace to Boeing 737 Max 8 airplanes on Wednesday, raising to 41 the number of nations that have barred the plane from operation. The European Union, China and India had previously banned all 737 Max 8 flights.
Ethiopia to send recovered 'black boxes' abroad for analysis
Ethiopia will ask a foreign country for help analyzing the flight data and voice recorders recovered from the wreckage of Flight 302, a spokesman for Ethiopian Airlines said on Wednesday.
The spokesman, Asrat Begashaw, said the airline had not yet decided where to send the "black boxes," which investigators believe are critical to determining the cause of Sunday's crash.
"We have a range of options," Mr. Begashaw told The Associated Press. "What we can say is we don't have the capability to probe it here in Ethiopia."
The two recorders will need to be taken to a specialized center to read their data, said Lynnette Dray, an aviation expert and senior research associate at University College London.
"If the boxes are intact, then they will be able to take the data off them and look at it immediately," Dr. Dray said.
Pilots on U.S. routes had reported concerns about the Max 8
At least two pilots who flew Boeing 737 Max 8 planes on routes in the United States had raised concerns in November about the noses of their planes suddenly dipping after engaging autopilot, according to a federal government database of incident reports.
The problems the pilots experienced appeared similar to those preceding the October crash of Lion Air Flight 610 in Indonesia, in which 189 people were killed. The cause of that crash remains under investigation, but it is believed that inaccurate readings fed into the Max 8's computerized system may have made the plane enter a sudden, automatic descent.
In both of the American cases, the pilots safely resumed their climbs after turning off autopilot. One of the pilots said the descent began two to three seconds after turning on the automated system.
"I reviewed in my mind our automation setup and flight profile but can't think of any reason the aircraft would pitch nose down so aggressively," the pilot wrote.
A pilot on a separate flight reported in November a similar descent and hearing the same warnings in the cockpit, and said neither of the pilots on board was able to find an inappropriate setup.
"With the concerns with the MAX 8 nose down stuff, we both thought it appropriate to bring it to your attention," the pilot said.
The complaints were listed in a public database maintained by NASA and filled with thousands of reports, which pilots file when they encounter errors or issues. The database does not include identifying information on the flights, including airline, the pilot's name or the location.
Another pilot wrote of having been given insufficient training to fly the Max 8, a new, more fuel-efficient version of Boeing's best-selling 737.
"I think it is unconscionable that a manufacturer, the F.A.A., and the airlines would have pilots flying an airplane without adequately training, or even providing available resources and sufficient documentation to understand the highly complex systems that differentiate this aircraft from prior models," the pilot wrote.
The pilot continued: "I am left to wonder: what else don't I know? The Flight Manual is inadequate and almost criminally insufficient."
Boeing has said the planes are safe to fly, but has pledged to upgrade their software and improve pilot training. News of the incident reports was first reported by The Dallas Morning News and confirmed by The New York Times.
More countries ban 737 Max 8 flights
Egypt, Vietnam and Kazakhstan banned flights by the Boeing 737 Max 8 aircraft on Wednesday, raising to 41 the number of countries that have grounded the planes.
Hong Kong, a Chinese territory with its own aviation authorities, also announced a ban in its airspace on Tuesday.
In addition to the countries ordering the grounding of the planes, at least 34 airlines have pulled their Max 8 aircraft.
Sunwing, a Canadian carrier, said on Tuesday that it was temporarily grounding its four planes, even though Canada's government, like that of the United States, has not ordered the move.
In a statement, the company said the step was "unrelated to safety." Instead, the airline said, the move was prompted by growing airspace bans by countries and "evolving commercial reasons."
The Federal Aviation Administration in the United States has resisted pressure to ground the Max 8.
Norwegian Air says it wants compensation from Boeing
Norwegian Air, a low-cost airline that has one of the largest Max 8 fleets outside the United States, said it would seek compensation from Boeing after European regulators grounded the aircraft.
"It is obvious that the costs incurred by the temporary grounding of brand-new aircraft should be covered by those who have made the airplane," the company said in a statement on Wednesday.
Belying its name, Norwegian flies routes all over Europe and beyond. According to the airline's website, flights to European destinations were running with moderate delays and a handful of cancellations.
In a message to passengers, the airline said that it had 18 Max 8 aircraft in its fleet of more than 160 planes.
In December, a technical error forced a Max 8 jet to land in Iran en route to Oslo from the United Arab Emirates. The jet was stranded at the Shiraz airport for months, apparently caught up in United States sanctions on Tehran's nuclear program that prohibit civilian aircraft sales, including services and parts.
That jet returned to service but is now grounded, the airline said.
After grounding planes, China's flights are delayed — as usual
Nobody has grounded more Boeing 737 Max 8 jets than China. With its order on Monday that Chinese airlines idle their fleets of the beleaguered aircraft, 96 planes went out of commission.
How did that affect flying in China? Not a whole lot, even on the first day.
Chinese airline canceled 62 flights outright on Monday as a result of the grounding, according to VariFlight, an online tracking company. For another 288, it found substitute aircraft, while five flights were completed before the grounding took effect later on Monday.
That represents a minor ripple in what has become some of the busiest airspace in the world. According to Chinese safety regulators, last year an average of 15,000 flights took off every day. Chinese airlines represent 14 percent of global traffic, according to figures from Boeing, and could account for one-fifth in two decades' time.
China has room for flexibility in other ways.
Flight delays are common in China, so airlines schedule fewer flights per day for each aircraft, leaving more available to potentially fill in. Air traffic controllers and the airlines themselves are highly cautious about allowing planes to fly in poor weather. The military controls most of China's airspace and frequently closes large areas, resulting in more delays.
For all of those reasons, many Chinese passengers may not have noticed the groundings. Of the Max 8 flights that continued to operate on Monday, mostly with substitute planes, the average delay was 70 minutes.
[We answered readers' questions about the Boeing 737 Max 8.]
U.N. aviation agency takes no action on Max 8, for now
While regulators in much of the world have ordered temporary groundings of the Boeing 737 Max 8 as a precautionary measure, the United Nations civil aviation agency said it would await definitive findings about what went wrong on Ethiopian Airlines Flight 302.
"Once the final report into this accident is available we will have verified and official causes and recommendations to consider," the agency, the International Civil Aviation Organization, said in a statement on Tuesday.
"In the meantime ICAO recognizes the right of those national governments who may choose to act on the limited information currently available by taking immediate flight safety precautions regarding 737 Max 8 operations," it said.
The agency, based in Montreal, manages the Convention on International Civil Aviation, the agreement that ensures safe and orderly air travel around the world. According to its website, the agency, which has sanction powers to enforce compliance with the convention, works with United Nations member states and industry groups "in support of a safe, efficient, secure, economically sustainable and environmentally responsible civil aviation sector."
Source link Travel