Coronavirus Live Updates: China Is Tracking Travelers From Hubei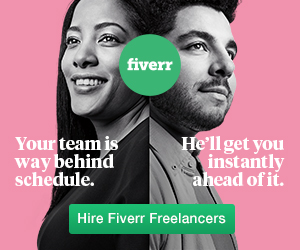 Text this number to tell the Chinese authorities everywhere you've been recently.
To combat the spread of the coronavirus, Chinese officials are using a combination of technology and policing to track movements of citizens who may have visited Hubei Province.
Mobile phone owners in China get their service from one of three state-run telecommunications firms, which this week introduced a feature for subscribers to send text messages to a hotline that generates a list of provinces they have recently visited.
That has created a new way for the authorities to see where citizens have traveled.
At a high-speed rail station in the eastern city of Yiwu on Tuesday, officials in hazmat suits demanded that passengers send the text messages and then show their location information to the authorities before being permitted to leave the station. Those who had passed through Hubei were unlikely to be allowed entry.
Other cities were taking similar measures.
Companies in China generally shy away from sharing location data with the local authorities, over fears it could be leaked or sold. And there were some signs that the companies were uncomfortable with the new rule.
China Mobile cautioned that the data should be used cautiously, because it indicates where the phone has been, not its owner. It also doesn't differentiate between people who briefly passed through a province and those who spent significant time there.
A mass roundup in central China has been expanded.
Top officials in Beijing on Thursday expanded their mass roundup of sick or possibly infected people beyond Wuhan, the city at the center of the coronavirus outbreak, to include other cities in Hubei Province that have been hit hard by the crisis, according to the state-run CCTV broadcaster.
The move comes even amid reports that the mass quarantines in Wuhan have been plagued by instances of chaos and disorganization, deepening anxiety and frustration in a city already on edge from a prolonged lockdown.
The orders to begin mass quarantines in Wuhan came down from the government last week to "round up everyone who should be rounded up," part of a "wartime" campaign to contain the fast-spreading coronavirus outbreak.
Confirmed patients with mild symptoms were put in large quarantine spaces. Suspected cases went to converted hotels and schools to be isolated. Close contacts of confirmed cases and patients with a fever who could have been infected were also put in separate facilities.
In the rush to carry out the edict, officials in Wuhan are haphazardly rounding up sick patients, in some cases separating them from their families and placing them in the makeshift medical facilities, sometimes without providing the medicine or support they need.
Deng Chao, 30, has been in government-imposed quarantine in a Wuhan hotel room for nearly a week. In a telephone interview, he said that although doctors had told him he almost certainly had the coronavirus, he hadn't yet received the official results from the test that he needed to be admitted for proper treatment at a hospital.
In the meantime, he was getting progressively sicker and finding it more difficult to breathe. He said that several security guards had been stationed at the entrance to his hotel to prevent patients from escaping and that there were no doctors or medicine available.
"This is really like a prison," he said angrily.
"Send me to a hospital, please, I need treatment," he said, in between bouts of coughing. "There is no one to take care of us here."
Japan confirms its first death from the coronavirus.
For a moment on Thursday, it seemed as if there might be some good news from the Diamond Princess, the cruise ship quarantined in the port of Yokohama in Japan, when the authorities said they would release some passengers to shore to finish their two-week quarantine because of the coronavirus outbreak.
Instead, Japanese health officials announced the first death from the virus in the country, a woman in her 80s in Kanagawa Prefecture, which includes Yokohama. They also announced 44 new confirmed cases of infection on the ship, raising the total to 218.
Although some passengers will be released early, the pool of those eligible for offshore quarantine is still quite narrow: guests 80 or older who have existing medical conditions or are stuck in cabins without windows or balconies.
People who are released can stay in onshore quarantine facilities until Feb. 19 if they test negative for the virus. Those who test positive will be taken to hospitals.
It all added to mounting stress on the closed quarters of the Diamond Princess.
The death of the woman in her 80s is the third from the coronavirus outside mainland China, after one each in the Philippines and Hong Kong. The Japanese woman had no record of travel to mainland China.
On Thursday, another cruise ship, the Westerdam, which had been denied permission to stop in Japan, Guam, Taiwan and the Philippines despite having no diagnoses of coronavirus, was able to dock in Cambodia.
The travel industry in Asia has been upended.
The coronavirus outbreak is upending travel plans in the Asia-Pacific region well into the spring, according to new data.
ForwardKeys, a Spanish company that says it analyzes 17 million booking transactions a day, reported Thursday that the number of flights booked out of China for March and April is about 56 percent lower than at the same point last year.
China's neighbors are starting to pull back, too. As of Feb. 9, such bookings out of other countries in the Asia-Pacific region were down about 11 percent year over year, excluding trips to mainland China and Hong Kong, which are depressed by travel restrictions and fears over the outbreak.
Travelers have canceled hotel and flight bookings with Fliggy, the travel service of Alibaba, the Chinese e-commerce giant, which discussed its latest financial results with analysts on Thursday. The company's sales growth for the current quarter was likely to be slower as a result, company officials said.
For the cruise industry in particular, the coronavirus is a public-relations nightmare as the world has watched the 3,600 passengers and crew of the Diamond Princess ship in quarantine in the Japanese port of Yokohama.
"The longer ships like the Diamond Princess stay in the press, the more people who have never taken a cruise before think of cruising as a less than ideal vacation," said James Hardiman, the managing director of equity research for Wedbush Securities, who follows the industry.
Global oil demand expected to fall for first time in 10 years.
The coronavirus outbreak is expected to result in a drop in global oil demand over the first three months of 2020, the first quarterly drop in more than 10 years.
The International Energy Agency's report of oil demand, released Thursday, projects a drop of about 435,000 barrels a day over the January-March period — or roughly one-half of 1 percent — compared to the quarter in 2019.
Even with its usual sober language, the agency painted a gloomy picture of the Chinese economy and the broad impact of the coronavirus on energy consumption.
In the early stages of the emergency, the agency estimated, China's domestic air travel fell by 50 percent, while its international air travel fell by an enormous 70 percent. China's overall demand fell by about 460,000 barrels a day in the first three months.
But, the agency said, assuming the epidemic "can be brought under control" in the second three months of this year, the economy will gradually "come back to normal."
The arts world feels the squeeze.
Movie releases have been canceled in China and symphony tours suspended because of quarantines and fears of contagion. A major art fair in Hong Kong was called off, and important spring art auctions half a world away in New York have been postponed because well-heeled Chinese buyers may find it difficult to travel to them.
As China struggles to get the coronavirus epidemic under control, the country is essentially closed for business to the global arts economy, exposing the sector to deep financial uncertainty.
China was the third-biggest art market in the world in 2018, according to last year's Art Basel and UBS Global Art Market Report, accounting for 19 percent of the $67 billion spent on art that year. The United States, at 44 percent, and United Kingdom, at 21 percent, had the top two spots.
Last week, Art Basel Hong Kong, an annual art fair scheduled for mid-March, was canceled, depriving dealers and artists of a major opportunity to show works to customers based in China and beyond.
"It's the center of the artistic universe for a week, and it leads to other things during the year," said Ben Brown, a gallery owner with locations in London and Hong Kong who said his shop has made a big profit every year at the fair.
"Imagine if you had to cancel the Oscars," he continued. "The film world would carry on, and films would carry on either making money or losing money, but it's a major blow."
United States reports 15th case of coronavirus after a person under quarantine tests positive.
The Centers for Disease Control said on Thursday that a person under quarantine at a military base in San Antonio had tested positive for the virus, bringing the number of confirmed coronavirus patients in the United States to 15.
The person, who was not identified, arrived at the base last week on a State Department-chartered flight and is now being treated in isolation at a hospital in the area.
The patient is the third person under quarantine to test positive, joining two people at a base in San Diego who were confirmed to have the virus this week. In its statement announcing the case, the C.D.C. said that there would likely be more cases over the next few days and weeks.
More than 600 people who left Wuhan after the outbreak began remain under required quarantine at military bases in the United States.
Provincial leader at the center of the outbreak was ousted.
Before being transferred to Shanghai in a fairly senior role in 2008, Mr. Ying had come up through the political ranks in Zhejiang Province, Mr. Xi's political base.
The party also ousted Ma Guoqiang, the top official in Wuhan, and replaced him with Wang Zhonglin, formerly the party secretary of the eastern city of Jinan.
Moving to install the officials now, even before the extent of the crisis is clear, underscored the challenge the epidemic has created for Mr. Xi and for his ambitions as the country's most powerful leader since Mao Zedong.
Wu Qiang, an independent political analyst in Beijing, said in an interview that, "To cope with a crisis that may become more serious in the future, the first thing that they need is highly loyal people."
Number of cases in Hubei Province soars with new diagnostic methods.
The number of people confirmed to have the coronavirus in Hubei Province skyrocketed by 14,840 cases, to 48,206, the government said on Thursday, setting a new daily record. The announcement came after the authorities changed the diagnostic criteria for counting new cases.
Health experts said the change in reporting was meant to provide a more accurate view of the transmissibility of the virus. The new criteria is intended to give doctors broader discretion to diagnose patients, and more crucially, isolate patients to quickly treat them.
Previously, infections were confirmed only with a positive result from a nucleic acid test. But a government expert said those tests were about 30 to 40 percent accurate. There is also a shortage of testing kits, and the results of these tests take at least two days.
Because hospitals were overstretched and lacked testing kits, many infected patients were told to go home rather than be isolated and undergo treatment.
A second resident reporting inside Wuhan has disappeared.
A video blogger in the city of Wuhan who had been documenting conditions at overcrowded hospitals at the heart of the outbreak has disappeared, raising concerns among his supporters that he may have been detained by the authorities.
The blogger, Fang Bin, is the second citizen journalist in the city to have gone missing in a week after criticizing the government's response to the coronavirus epidemic. The disappearances come as Chinese authorities have clamped down on the news media and the internet in an effort to control the narrative about the escalating crisis.
Mr. Fang began posting videos from hospitals in Wuhan on YouTube last month, including one that showed a pile of body bags in a minibus. In early February, Mr. Fang said in a video message that he had been briefly detained and questioned. A few days later, he filmed an exchange he had with strangers who showed up at his apartment claiming to bring him food.
Mr. Fang's last video, posted on Sunday, was a message written on a piece of paper: "All citizens resist, hand power back to the people."
Gao Fei, a resident of a neighboring city who is part of a chat group formed by Mr. Fang on WeChat, the Chinese social media app, said he heard from another member of the group that Mr. Fang was taken away from his apartment by plainclothes officers on Monday. The account could not immediately be verified.
Last week, Chen Qiushi, a citizen journalist and lawyer in Wuhan who recorded the plight of patients and the shortage of hospital supplies, vanished, according to his friends.
South Korea quarantines hundreds of soldiers who have visited China.
About 740 South Korean soldiers were under quarantine on Thursday as the country's military tried to prevent an outbreak of the coronavirus among its ranks.
The quarantined soldiers included those who have visited mainland China, Hong Kong or Macau in recent weeks, and those who have been in close contact with relatives or others who have been to China or tested positive for the virus.
South Korea keeps a 600,000-strong army as a bulwark against the threat from North Korea. Most of these soldiers live in communal barracks.
So far, no South Korean soldier has tested positive. The rest of the country has reported 28 confirmed cases, and no deaths. South Korea has reported no new cases in the past two days.
North Korea has said it was also taking measures against the virus but has not released any official figures.
Reporting and research was contributed by Gillian Wong, Chris Buckley, Sui-Lee Wee, Steven Lee Myers, Keith Bradsher, Austin Ramzy, Choe Sang-Hun, Amber Wang, Zoe Mou, Albee Zhang, Yiwei Wang, Claire Fu, Amy Qin, Elaine Yu, Makiko Inoue, Hisako Ueno, Eimi Yamamitsu, Motoko Rich, Megan Specia, Stanley Reed, Elizabeth A. Harris, Tariro Mzezewa, Nicholas Bogel-Burroughs, Paul Mozur, Niraj Chokshi, Raymond Zhong and Tariro Mzezewai.
Source link Health