Behind a U.A.W. Crisis: Lavish Meals and Luxury Villas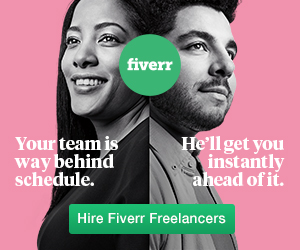 Elizabeth Bunn, who served as the U.A.W.'s second-ranking officer from 2002 to 2010, said that under Mr. Wells, Palm Springs was known as a place where officials could enjoy themselves at union expense for well beyond the length of a conference, though the behavior may have been legal. Ms. Bunn also recalled facing internal pressure while investigating wrongdoing in the region.
"A lot of people saw things and did not react with the moral clarity that they exercised in every other situation," she said.
Mr. Wells died in 2012. A U.A.W. press officer declined to comment on those complaints.
Mr. Jones did not appear to blanch at this culture of financial laxness. At least as early as 2010, according to court filings, Mr. Jones and a colleague began submitting receipts that had already been reimbursed, or that they had manufactured, to a fund that supports the union's political efforts. The two men would split the reimbursement. Mr. Jones personally received hundreds of thousands of dollars from this scheme from 2010 to 2017, according to prosecutors.
After Mr. Jones became regional director in 2012, he took an active role in directing the Palm Springs spending, prosecutors have asserted. U.A.W. officials who wanted to play golf or buy golf apparel were told to charge the purchase to the Gary Jones "group," and the bill would flow to the master account at the Renaissance Hotel. The hotel declined to comment.
A crucial purpose of the spending by Mr. Jones was to "curry favor with U.A.W. 'Official B,' who also enjoyed the lavish lifestyle," according to the federal complaint, referring to Mr. Williams.
In interviews, three union officials said it was clear that Mr. Jones was courting Mr. Williams in order to succeed him as president. One Region 5 official noted that Mr. Jones, who was not previously a regular cigar smoker, turned himself into a cigar aficionado in the mold of Mr. Williams after becoming regional director. The official said Mr. Jones acquired a few humidors for the regional headquarters in Hazelwood, Mo.
Colleagues said that despite their expensive tastes, Mr. Jones and Mr. Williams were a study in contrasts. Mr. Williams told fellow officials in the 2000s that he was a socialist. As union president, he hired consultants to bolster the union's organizing efforts in areas like higher education and technology, including those at the electric carmaker Tesla.
Source link Business