Astros Hold Off Nationals to Win Game 3 of the World Series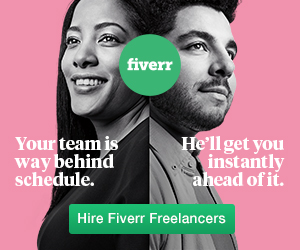 WASHINGTON — In baseball, as in many team sports, plane rides are so much more than transportation. They can be critical incubators for things like team bonding and strategy sessions, where players can work through important issues.
The Astros' flight on Thursday from Houston to Washington — which came after they began the World Series with two uncharacteristically sloppy losses at home — provided a chance for them to gather their thoughts at 30,000 feet and remember who they really are.
"We were just trying too much, like trying to be a hero," said Robinson Chirinos, the Astros veteran catcher, who on Friday hit a home run in Game 3 of the Series. "That's something we talked about on the plane. Let's have a good approach, good at-bats as a team, and don't try to do too much."
The Astros got off the plane and executed their plan almost to perfection, beating the Washington Nationals, 4-1, and avoiding a three-games-to-none hole from which no team has ever recovered in the World Series.
"We knew that we had to stop the bleeding tonight," said Alex Bregman, Houston's third baseman, "and we did."
In a slow, plodding affair, the Astros got a short, but effective outing from Zack Greinke, who then handed the ball to his teammates in the bullpen and watched as they pitched four and one-third scoreless innings to revive Houston's chances for a second title in three seasons.
"It was easier for them than it was for me," Greinke said.
Jose Altuve led the offense with two doubles and scored twice on clutch hits by Michael Brantley. Carlos Correa also doubled and scored, and Chirinos's home run in the sixth inning provided more than enough insurance on a night when the Washington offense sputtered and gagged.
Saturday was the first World Series game in Washington since the old Senators lost to the New York Giants in 1933. The city's fans had high expectations as their team went into Game 3 with eight consecutive postseason wins. With one more, they would have set a record. But they went 0 for 10 with runners in scoring position and allowed Greinke to navigate out of dicey situations in virtually every inning he pitched.
Juan Soto, the Nationals' slugging left fielder who turned 21 on Friday, went 0 for 4 with three strikeouts and also committed a fielding error. This came after Soto had accomplished quite a bit as a 19- and 20-year-old. He went into Game 3 batting .571 in the first two games (4 for 7) with a home run and two doubles. Just as impressive, in Game 2 he forced the Astros to issue their first intentional walk in over a year.
"He's been really good," Nationals Manager Dave Martinez said after Game 3. "I just hope he hits at the age of 21."
Though the Nationals still hold a two-games-to-one advantage, as the Astros head into Game 4 on Saturday they can be encouraged by one unusual trend in the 115th World Series: The visiting team has won all three games.
On Saturday, Patrick Corbin will start for the Nationals, while the Astros will turn to Jose Urquidy, a rookie right-hander who started seven games in the regular season. He will pitch as long as he can, and then A.J. Hinch, Houston's manager, will turn to the bullpen, much as he did in Game 3.
Greinke was pulled with two outs in the fifth inning after his 95th pitch was rocketed into the right-field corner by Asdrubal Cabrera. It was Cabrera's 18th hit in 40 lifetime at-bats against Greinke, and the duel between them was among the few fascinating things about the game.
Cabrera singled in his first at-bat, and in the third inning came to the plate with two outs and the bases loaded. Greinke struck him out that time with a slow, looping curveball. Greinke fooled Soto with a similar pitch, using the hitter's aggressiveness against him, with a runner on third base in the fifth.
All the while, the Astros were making their hits count and putting pressure on the Nationals to regroup — without the benefit of a meeting at 30,000 feet.
"We had a great attitude and a great mentality and confidence that we were going to go out there and win today like we did," Altuve said. "It feels good because when you win games like this it creates momentum for us."
The Nationals did not score against Greinke until the fourth inning, when the right-hander walked Ryan Zimmerman to start the frame. Greinke struck out Kurt Suzuki, the catcher whose home run off Justin Verlander in Game 2 started a six-run rally for Washington.
But then Victor Robles ripped a hard-bouncing ball down the third base line that barely eluded Bregman's glove. The ball rolled all the way to corner, and Robles had a triple, with Zimmerman scoring ahead of him.
Martinez elected to leave Sanchez in the game to bat, and he struck out on a bunted foul ball. Then Greinke made a nice fielding play to get Trea Turner out.
Game 3 started just as Game 1 had, with the Astros jumping to a 2-0 lead.
With one out in the second inning, Correa doubled to left field. That was the third ball that the Astros had hit sharply off Sanchez, although the first two went for outs. Josh Reddick followed with a sharp single to left, and Correa scored the first run of the game. Reddick went to second on a wild throw from left field by Soto. Sanchez got out of the inning, but the Astros had taken charge in a way they desperately needed.
Soto made another defensive gaffe in the third inning, when the Astros added another run. Altuve lined a double into the left field corner, and Soto let it zip past him, allowing Altuve to advance to third base.
Then Cabrera bobbled a bouncing ball hit up the middle by Brantley. Altuve scored on the play, and Brantley was safe at first with nobody out. Sanchez got the next three batters out to avoid further trouble, but the sloppy play was alarming to many of the fans, who had become used to crisp baseball from their Nationals.
James Wagner provided live updates and analysis from Game 3, as it happened:
9th Inning: Astros Grind Out the Victory
Wander Suero kept the Nationals within striking distance, getting two line-outs before striking out Yuli Gurriel to finish the inning.
But Washington's hitters were unable to put together a rally against Houston closer Roberto Osuna. Trea Turner flied out in a seven-pitch at-bat before Adam Eaton breathed a bit of life back into the stadium with a single. But Anthony Rendon fouled out and Juan Soto struck out to end the game.
8th Inning: Astros Closing In
Another quick inning for both sides. Joe Ross had another quick 1-2-3 and the Astros used Yordan Alvarez as a pinch hitter. Joe Smith had a 1-2-3-4 inning, pitching around a single by the pinch hitter Howie Kendrick.
The game is approaching the four-hour mark. The longest nine-inning World Series game in history was Game 3 of the 2007 World Series between the Colorado Rockies and Boston Red Sox, according to Baseball Reference. It took four hours and 19 minutes.
7th Inning: A Change of Pace
Joe Ross sped the pace of play back up with a 12-pitch top of the frame. He used his power sink and breaking ball to get a ground out, pop out and fly out. Will Harris made just as quick work in the bottom half, needing 14 pitches. He fanned Juan Soto on three pitches. Soto is 0 for 3 with a walk and two strikeouts.
Yan Gomes took over for Suzuki at catcher. Suzuki had received a quick visit from the trainer in the previous inning. He may have simply left the game for matchup purposes; Gerardo Parra pinch hit for him against a right-handed reliever in the sixth inning.
6th Inning: Chirinos Homers; Bullpens Take Over
In the battle of the bullpens, the Astros have the more talented options but the Nationals have performed better so far this World Series. Brad Peacock started the frame but walked two of the three batters he faced. Will Harris relieved Peacock and got the final two outs with a strikeout and groundout. The Nationals are 0 for 10 with runners in scoring position and have stranded 10 base runners.
The bottom half of the inning alone took nearly 30 minutes.
5th Inning: Astros Extend Lead; Greinke Chased
The Astros pushed their lead to 3-1 when Jose Altuve, who has hit balls hard off Sanchez all night, doubled. He scored when Michael Brantley worked a good at-bat and got some help on some borderline low pitches that home plate Gary Cederstrom called balls. Ahead 3-1, Brantley got a pitch over the plate and singled to right field.
Sanchez coughed up another single, to Yuli Gurriel, but wriggled out of the inning when Carlos Correa grounded out.
Greinke has had traffic on the bases each inning and it drove up his pitch count. The dam finally broke in the bottom half of the inning. After Adam Eaton singled, Greinke got Anthony Rendon to fly out and fooled Juan Soto with his curveball. But Asdrubal Cabrera — remember that he has a good track record against Greinke — smoked a double to right field, putting two runners in scoring position.
Astros Manager A.J. Hinch yanked Greinke after that and called upon hard-throwing, command-challenged reliever Josh James. He and Ryan Zimmerman locked horns for an eight-pitch at-bat which included a high and inside 98-mile-per-hour fastball that sent Zimmerman diving to the ground. James prevailed by striking Zimmerman out with a change-up.
Greinke's final line: one run, seven hits, three walks and six strikeouts over four and one-third hard-fought innings.
4th Inning: Nationals Get on the Board
Sanchez had a 1-2-3 frame against the bottom of the Astros' order, getting two strikeouts and a pop-out.
Greinke's command problems have finally hurt him. He walked Ryan Zimmerman on seven pitches to lead off the inning. He jumped ahead of Zimmerman, 1-2, but missed with two change-ups. Two batters later, Victor Robles hammered a fastball down the heart of the plate into the left field corner for a triple. Zimmerman scored easily to trim the Nationals' deficit to 2-1.
Greinke walked two batters over his final 43 2/3 innings in the regular season. He has walked three Nationals already in Game 3.
After Robles tripled, Sanchez stepped to the plate and did something puzzling: he tried to bunt twice and ended up striking out. Robles is fast and Greinke is a good fielder, so the strategy was unclear. Nationals Manager Dave Martinez stuck with Sanchez instead of using a pinch hitter, likely wanting to avoid his bullpen for one more inning.
3rd Inning: Astros Add a Run; Greinke Escapes
Sanchez isn't fooling the Astros, who were the best team at making contact during the regular season. Jose Altuve doubled on the first pitch of the frame and took third when Nationals left fielder Juan Soto bobbled the ball. He scored when Michael Brantley singled up the middle on a ball deflected by Sanchez. The Astros lead, 2-0.
Something to watch: the Astros weren't particularly prolific in terms of stolen bases during the regular season. But Brantley nabbed second against Nationals catcher Kurt Suzuki, who threw out just 5 of 50 base stealers during the regular season.
Greinke's command has been shaky: he is through three innings on 65 pitches, compared to Sanchez's 50. Trea Turner singled, and Adam Eaton and Juan Soto drew walks. But Greinke got away with a mistake over the middle of the plate to Anthony Rendon, who flied out, and he unfurled one of his trademark slow curveballs to strike out Asdrubal Cabrera to end the bases-loaded threat.
2nd Inning: Astros Jump Ahead
The Astros struck first against the Nationals as Sanchez fell behind batters and his pitches caught too much of the plate. He coughed up three straight hits: a Carlos Correa double, a Josh Reddick run-scoring single and a Robinson Chirinos single.
The Reddick hit was the key one in the frame: he flicked his bat at a split-finger fastball outside and put his head down as he took off for first base. Juan Soto, the Nationals left fielder, had a very slim chance of throwing out the speedy Correa at home plate. His throw certainly didn't help; it went over the catcher Kurt Suzuki's head.
Asdrubal Cabrera was starting at second base for the Nationals on Friday over Howie Kendrick, one of the team's best hitters this postseason, because he was 16 for 37 in his career versus Greinke. In addition, Nationals Manager Dave Martinez said the team's analytics showed Cabrera hit the ball in the air against Greinke, as opposed to Kendrick's ground balls.
Cabrera and Ryan Zimmerman singled in the bottom of the second inning. But Greinke escaped the damage by striking out Suzuki and getting Robles to ground into an inning-ending double play.
1st Inning: Men on Base, but No Score
Both teams got a base runner on but nothing from it. Anibal Sanchez gave up a leadoff infield single to George Springer and got to second on a stolen base. But Sanchez was aided by a five-catch by Victor Robles, who ranged deep to center, twisted his body and stretched his glove to rob Jose Altuve of a sure run-scoring double.
In the bottom half of the inning, Anthony Rendon doubled off Zack Greinke with two outs but that was it. Trea Turner, the Nationals' leadoff hitter, had a loud out: his flyout was caught at the warning track by Michael Brantley.
Before the game, the mayor of Washington, Muriel Bowser, said "play ball" and Chad Cordero, an All-Star during the Nationals' inaugural season in Washington in 2005, threw out the ceremonial first pitch.
Lineups
Astros
1. George Springer, CF
2. Jose Altuve, 2B
3. Michael Brantley, LF
4. Alex Bregman, 3B
5. Yuli Gurriel, 1B
6. Carlos Correa, SS
7. Josh Reddick, RF
8. Robinson Chirinos, C
9. Zack Greinke, P
Because both teams lost the designated hitter playing in a National League park on Friday, one of the Nationals' best hitters, Howie Kendrick, the M.V.P. of the N.L.C.S, is on the bench, and Asdrubal Cabrera is starting at second base.
Nationals
1. Trea Turner, SS
2. Adam Eaton, RF
3. Anthony Rendon, 3B
4. Juan Soto, LF
5. Asdrubal Cabrera, 2B
6. Ryan Zimmerman, 1B
7. Kurt Suzuki, C
8. Victor Robles, CF
9. Anibal Sanchez, P
Pregame Story Lines
If it wasn't already obvious, the Houston Astros are in trouble. They trail the Washington Nationals, 2-0, in the best-of-seven World Series, having lost both games at home. According to MLB.com, teams that have gone up 2-0 in a best-of-seven postseason series have gone on to prevail in 71 of 84 instances.

The last team to come back from a 0-2 deficit was the Boston Red Sox against the Yankees in the 2004 American League Championship Series, which they won in seven games after losing the first three. The Red Sox went on to claim the World Series title. The last example in the World Series: The 1996 Yankees, who dropped the first two games and then won four straight to win the crown.

The Astros need Zack Greinke, a six-time All-Star and the 2009 A.L. Cy Young Award winner, more than ever. They landed him in a blockbuster July 31 trade to fortify their starting rotation with a World Series in mind. He is starting Game 3 and will be opposed by the Nationals' Anibal Sanchez. While Greinke might be the better pitcher, Sanchez is no slouch; he had a 3.85 earned run average during the regular season and features an array of diving and darting pitches. He has allowed just one run in 12 2/3 innings this postseason. Greinke, on the hand, was torched for six runs in the first round by the Tampa Bay Rays and then allowed four runs in 10 1/3 innings against the Yankees.

Perhaps the biggest reason the Astros need Greinke: they have only three starters on their World Series roster. Jose Urquidy and Brad Peacock, who started the Astros' bullpen game in the last round, have both started games in the regular season, but neither are of the same caliber of Nationals' Game 4 starter: Patrick Corbin.

It is Juan Soto's birthday on Friday. He is the ripe age of 21 now — much younger than the rest of his team of "viejos." Soto, the Nationals' star left fielder, is hitting cleanup in Game 3; he leads all players in the World Series with three extra-base hits.

The Astros, on the other hand, had a notable decision to make about Yordan Alvarez, their power-hitting rookie outfielder. He was their main designated hitter during the regular season, but the third outfield spot alongside George Springer and Michael Brantley has been mainly manned this postseason by Kyle Tucker or Josh Reddick, both more capable defenders than Alvarez. Astros Manager A.J. Hinch did not put Alvarez in the lineup on Friday, but said he expected Alvarez to bat in Game 3. Hinch has said Alvarez would man Nationals Park's large left field at some point.

Washington is hosting its first World Series game since 1933, when the Senators lost the series, 4-1, to the New York Giants. The Senators' roster included such players as Ossie Bluege, Joe Cronin, Goose Goslin, General Crowder and Heinie Manush.

The Astros fired the assistant general manager Brandon Taubman on Thursday for his inappropriate comments last week. He yelled, "Thank God we got Osuna," with an added expletive, at a group of female reporters in Houston's clubhouse after the Astros clinched the A.L.C.S. Astros General Manager Jeff Luhnow addressed reporters for the first time about the scandal on Thursday. But questions still persisted about the team's handling of the situation and its original statement that falsely labeled the article by Sports Illustrated reporter Stephanie Apstein, who first wrote about Taubman's behavior, as "misleading and irresponsible" and a "fabrication."
Source link Sports