7 Unique Restaurants in London for Instagram Lovers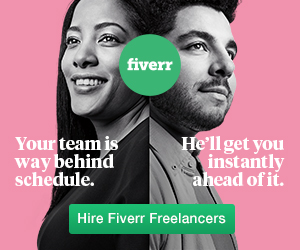 Did you know that London is the most Instagrammed city in Europe? In 2018 it was hashtagged 120 million times – 19 million more than second place, Paris.
Not only are we photographing the famous landmarks, but we are also taking pictures of the quirky restaurants. Gone are the days of simply taking a snap of your food, now we want a setting that is as Instagram-worthy as the dish we are discussing.
So, if you want to guarantee likes on your Instagram picture, follow in the footsteps of your favourite influencers or would just like to eat in a unique location, here are seven restaurants for Instagram lovers in the capital.
1. Sketch – Mayfair
You've no doubt seen Sketch's pretty pink interior on Instagram – and this is just one of the rooms. Take a seat at a candyfloss pink chair and on the matching walls, you'll see a gallery wall of art by David Shrigley. The Gallery is open for afternoon tea during the day and dinner in the evening. Make sure you remember to take your camera to the toilets, too.
2. Sushi Samba – Covent Garden
This restaurant was made for Instagram. It's situated at the Opera Terrace above the Grade II-listed Market Building enjoying beautiful views across Covent Garden as well as boasting a 'living ceiling' of lush green plants above the lively bar inside. That's before you even get to the food.
3. The London Edition – Fitzrovia 
Not only home to one of the most Instagrammable restaurants in the capital, The London Edition is also one of the more Insta-worthy hotels in London. Take a seat for dinner and admire the chandeliers on the ceiling and portraits that fill the walls – before getting that all-important photo.
4. Sexy Fish – Mayfair
This restaurant has been described as the 'most flamboyant' in London. The bar is decorated with bronze mermaids designed by Damien Hirst while water runs on the walls and there is a gold-plated crocodile. If that's not enough, it is also home to two of the world's largest live coral reef tanks. You'll want to capture this space from every angle.
5. Coppa Club – Tower Bridge
These glass igloos are situated on the riverside with Tower Bridge providing the backdrop. In winter lights twinkle and blankets are provided, so you can snuggle up. Then in summer, the decor is changed to suit the warm months.
6. Bob Bob Ricard – Soho
There is easily one small part of this glamorous restaurant that is photographed more than any other and that is the 'Press for Champagne' button at each table. Ordering fizz has never been so easy. In fact, this restaurant pours more of this drink than any other restaurant in the country.
7. Circolo Popolare – Fitzrovia
You have probably seen this restaurant popping up across Instagram regularly over the last few months. It is the newest restaurant by Big Mamma, that also own Gloria and is planning a third. The bottle-filled walls and colourful flowers hanging from the ceiling will be the first thing to catch your eye. Make sure you get here early, hungry diners are still queuing to get a sought-after seat at this restaurant. You can book online at certain times throughout the day, but most tables are kept for walk-ins.
Book yourself a table and then don't forget your camera so you can capture the moment as you enjoy the unique interior and delicious food.
Source link LifeStyle